Travelling Kerala to become easier after Theni-Bodi railway line
01 Jan 2023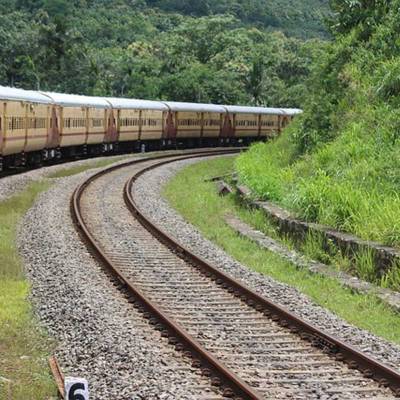 The Southern Railway plans to operationalise the Theni-Bodinayakanur broad gauge line next month, providing tourists travelling from Tamil Nadu to the cool climbs of Munnar and Idukki in Kerala with a faster alternate route. The Railway Board has also authorised a proposal to extend the tri-weekly Chennai Central-Madurai air conditioned express upto Bodinayakanur, with the Commissioner of Railway Safety (CRS) having given his approval for the 15-km line connecting Theni with Bodinayakanur after inspecting the line.
An unreserved train started chugging through the picturesque route in May 2022, following the opening of the Madurai-Theni broad gauge railway. Additionally, this railway will be extended to Bodinayakanur. A senior Southern Railway official informed that the completion of the broad gauge conversion project of the Madurai-Bodi meter gauge line, which was constructed under the British government, depends on the resumption of operations between Theni and Bodinayakanur.
Theni district travellers as well as visitors to Munnar and Idukki in Kerala would benefit from the direct link between Chennai and Bodinayakanur through Madurai, which will cover the 15-km distance between Theni and Bodi in 9 minutes. The new line, however, is anticipated to reduce the travel time by three hours. The new line would cut the distance between Madurai and Bodinayakanur's travel time from over two hours to about 1.15 hours. The new broad gauge line will benefit tourists going to vacation attractions as well as office workers and regular travellers from Madurai to Theni.
Related Stories