Trimble advances towards net-zero future
01 Nov 2022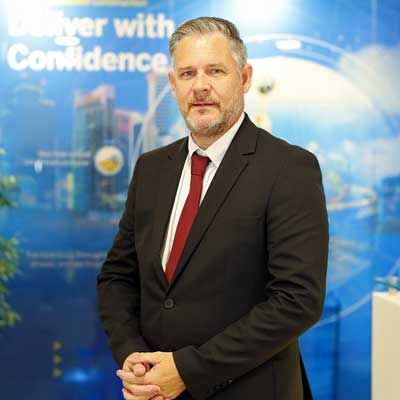 Trimble, a leader in construction technology, recently released its sustainability report for 2021, which outlines the company's objectives to lower greenhouse gas emissions and achieve a net-zero future. The company's emission reduction goals for the Science Based Targets (SBTs) submission were approved this year.
The Sustainability Report highlights the company's efforts and accomplishments in regard to its Environmental, Social, and Governance (ESG) facets. It strongly emphasises the company's commitment to sustainability, end-user industry solutions, community philanthropy through the Trimble Foundation Fund, employee engagement and development, as well as the Diversity, Equity, and Inclusion (DEI) initiatives.
It is also observed that new regulations are expected to be introduced as a result of the increased government emphasis to lessen the effects of climate change that may impact project completion. However, the report highlights how Trimble's solutions can be used to develop projects sustainably and guarantee timely completion. The report underscores Trimble's commitment to upholding sustainable construction standards and prioritising the use of construction technology in the sector. This was further reinforced by the fact that Trimble's Science Based Targets (SBTs) submission was approved this year. These targets, which promote emission reductions across Trimble's operations and value chain, will expedite the company's efforts to combat climate change in the Middle East and around the world.
Paul Wallett, the Regional Director of Trimble Solutions Middle East and India, said: "Since 1978, Trimble's industry-specific solutions have helped businesses accomplish more, while promising a lower environmental impact. The Middle East is one of the area's most susceptible to climate change, and the building and construction sector may be one of the major contributors to this phenomenon. As the need for sustainability becomes more urgent in the Middle East, we remain committed to acting quickly to leverage opportunities that protect the environment and make society more resilient, productive, and connected. Our Sustainability Report details this vision, as well as our solutions that meet highest sustainability standards and help develop sustainable projects."
Related Stories