Tripura-Bangladesh Train Service Set to Begin on Sept 9
01 Sep 2023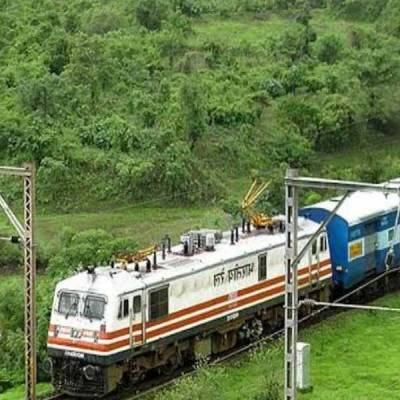 In a significant development for regional connectivity and trade, the long-awaited Tripura-Bangladesh train service is poised to kickstart operations on September 9th. This initiative has been eagerly awaited by the people of Tripura and the neighboring regions, as it promises to strengthen ties between the two nations and boost economic activities.
The launch of this train service marks a major milestone in India's efforts to enhance connectivity with its eastern neighbor, Bangladesh. This railway link will provide a direct and efficient transportation route, facilitating the movement of goods and people between the two regions.
One of the key advantages of this train service is its potential to significantly reduce transportation costs and time. Prior to this development, cargo and passengers had to rely on roadways, which often led to delays and increased expenses. The train service is expected to streamline these processes, making it more convenient and cost-effective for businesses and travelers alike.
Furthermore, the railway connection is expected to stimulate economic growth in the Tripura region. It will provide easier access to the Chittagong Port in Bangladesh, which is a major trading hub for the region. This could lead to an increase in exports from Tripura and other northeastern states, as well as foster cross-border investments.
The new train service is expected to enhance people-to-people ties as well. It will facilitate cultural exchange and tourism between Tripura and Bangladesh, allowing residents from both sides to explore each other's rich heritage and natural beauty.
The project has been under development for several years, and its completion signifies the commitment of both India and Bangladesh to improving regional connectivity. The governments of both countries have worked closely to ensure the success of this initiative, which is expected to open new doors for cooperation and collaboration.
As the countdown to September 9th begins, excitement is building among the people of Tripura and the entire region. The commencement of the Tripura-Bangladesh train service promises to usher in a new era of economic growth, cultural exchange, and improved transportation, benefiting both nations and fostering stronger bilateral ties. This development is a testament to the power of regional cooperation and the potential for progress when countries come together to address common challenges and opportunities.