Tripura-Bangladesh Train Service Set to Commence on September 9
01 Sep 2023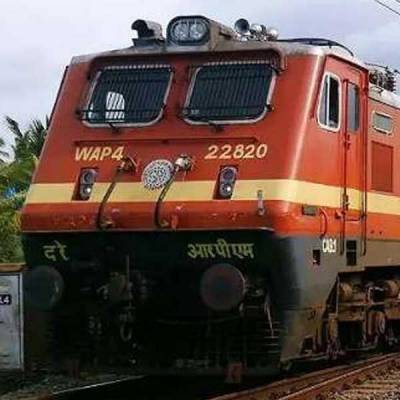 After much anticipation, the long-awaited train service between Tripura and Bangladesh is finally set to commence on September 9. This development marks a significant milestone in strengthening cross-border connectivity between the two neighboring nations.
The train service, which will operate between Tripura's capital Agartala and Bangladesh's southeastern city of Akhaura, is expected to enhance trade and people-to-people interactions, further fostering diplomatic ties. This initiative, discussed and planned for years, is finally coming to fruition, bringing new opportunities and experiences for both countries.
It is expected that the train service will contribute to the economic development of the region by facilitating efficient transportation of goods and boosting trade. The enhanced connectivity will pave the way for easier movement of goods and an increase in bilateral trade between India and Bangladesh. This, in turn, is likely to stimulate economic growth and benefit businesses and industries on both sides of the border.
Furthermore, the train service will play a pivotal role in promoting tourism by providing convenient and affordable travel options for tourists from both countries. The picturesque landscapes and vibrant cultures of Tripura and Bangladesh will now be easily accessible to travelers wanting to explore these enchanting destinations. This initiative will not only boost tourism revenues but also foster cultural exchange and understanding between the two nations.
The commencement of this train service is a testament to the commitment and efforts of both governments in enhancing connectivity and strengthening bilateral relations. It is a reflection of their determination to overcome logistical challenges and forge closer ties between the people of India and Bangladesh.
Safety and security will be given utmost importance in the operation of this train service. Stringent measures will be put in place to ensure a safe and comfortable journey for passengers. Additionally, initiatives such as visa-on-arrival facilities for tourists and simplified customs procedures at the international border are being explored to further facilitate seamless travel.
As the September 9 inauguration date approaches, excitement and anticipation are palpable among citizens of both countries. The launch of this train service is greeted with enthusiasm and optimism, serving as a beacon of progress and cooperation in the region. It is hoped that the Tripura-Bangladesh train service will pave the way for more cross-border collaborations, contributing to the overall development and prosperity of the nations involved.
Related Stories