Tripura forms separate entity for electricity transmission
01 Jan 2023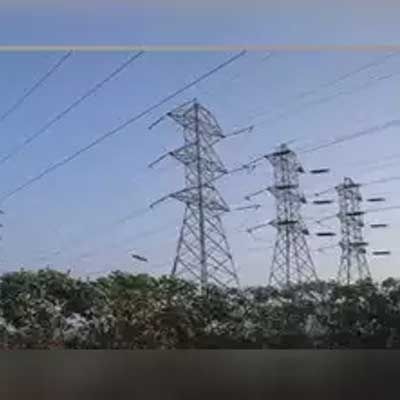 According to a senior government official, the Tripura government has established a separate organisation for energy transmission in the state in order to reduce the power sector's aggregate technical and commercial (AT&C) losses. According to State Power Secretary Brijesh Pandey, Tripura State Power Transmission Ltd (TPTL) was established this month as a fully-owned subsidiary of Tripura State Electricity Corporation Limited (TSECL) for the purpose of power transmission.
The official was a member of a group that recently travelled to New Delhi to execute a contract with NTPC for the creation of renewable energy projects in the northeastern state.
"It was difficult to distinguish a transmission segment from TSECL. However, with the assistance of the government and numerous stakeholders, "added the official.
Up until recently, Tripura's power generation, distribution, and transmission were all handled by TSECL. He claimed that a dedicated organisation for the intra-state transfer of power will aid in lowering AT&C losses, which were at 31.7% in FY2021-22.
According to him, the goal is to reduce the same to 28% in FY23. The new organisation will use electricity generated by OTPC, NEEPCO, and Agartala-based TSECL to transmit electricity throughout Tripura.
The TPTL is now operational as of January 14, 2023.
83 operational power sub-stations and 1,861 km of transmission lines (including 59 sub-stations and 875 km of lines in 33kv systems) will be managed by the new entity TPTL in the state.
In order to improve performance, a commission established by the Union Ministry of Power had suggested placing the 33 KV system under a state transmission utility.
The Central Electricity Authority, State Transmission Utilities, and Central Transmission representatives served on the committee led by the chairman and managing director of Power Grid Corporation of India Limited, which recommended actions for reducing losses in the sub- transmission system and ensuring reliability and effective performance.
Related Stories