Tunnel construction work for Agra Metro Rail Project launched
01 Feb 2023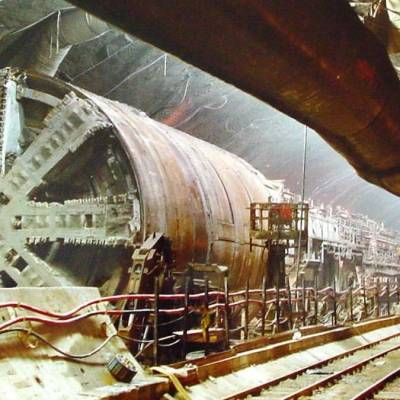 The TBM "Yamuna" was launched at Ramlila Maidan by Hon'ble Chief Minister of Uttar Pradesh Shri Yogi Adityanath for the Agra Metro Rail Project's tunnel construction work. Hon'ble CM stated, "Agra is a historical city and due to its heritage and culture and when it comes to the environment." Officials at UP Metro are carrying out the project in a timely manner and doing a commendable job. The most cities with operating metro services are located in Uttar Pradesh. In the not-too-distant future, Agra will also become a metropolis, providing numerous employment opportunities, increasing tourism, and enhancing the city's global standing.
"UPMRC is making every effort to meet this goal six months ahead of schedule. The UPMRC team intends to complete the project by the beginning of 2024, with the schedule set for August 2024. By the beginning of 2024, Agra's metro services will be operational, he added. "UPMRC has always executed metro projects promptly and ahead of schedule," stated Shri Sushil Kumar, MD of UPMRC. We will accomplish the same thing again this time, delivering a world-class metro to the people of Agra ahead of schedule.
Yamuna and Ganga are the names given to the two TBM machines. Yamuna has begun tunneling, while Ganga will begin two weeks later from the Launching Shaft/Crossover section at Ramlila Maidan. Prior to this, the Honorable Chief Minister arrived at the crossover site, examined the world-class safety park constructed there, and became familiar with the site's safety measures.
After that, he signed the pre-cast ring segment, pronounced his approval, and pressed the button to start the tunnel boring machine. The TBM will move toward Taj Mahal Metro Station (Purani Mandi Chauraha) following the initial breakthrough at Agra Fort Metro Station. It will then be retrieved from the retrieval shaft. A TBM has a length of about 85 meters and a weight of about 450 tonnes. Every day, the TBM travels between 10 and 12 meters on average.
Related Stories