TVM, Kozhikode metro projects face sluggish pace
01 Jun 2023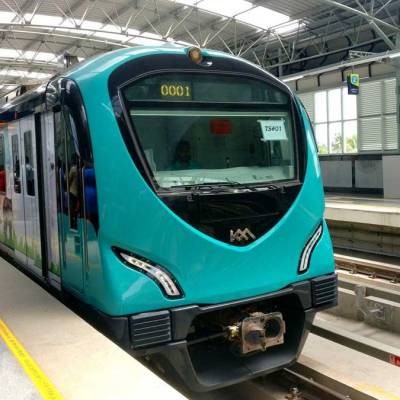 Kochi Metro is approaching its seventh anniversary on June 17, while the fate of the light metro projects in Kozhikode and Thiruvananthapuram remains uncertain.
Last year, the state cabinet assigned the responsibility of implementing a comprehensive mobility plan (CMP) in both cities to Kochi Metro Rail (KMRL). KMRL then delegated the task to The Urban Mass Transit Company (UMTC) to prepare and submit a report on CMP and alternate traffic analysis (ATS), which would help determine the type of metro system suitable for each city. However, UMTC has yet to submit the report to KMRL, even though the deadline expired in March. KMRL officials, however, believe that the report will be available by the end of June.
Upon reviewing the report, the central government will decide which metro system to approve for each city. If the average number of passengers per hour exceeds 15,000, the government recommends implementing a metro system similar to the one in Kochi.
If the average number of passengers per hour falls between 15,000 and 10,000, the government will sanction a Light Metro. In case the numbers are below 10,000, a 'Metro Neo' system will be considered. The first phase of the metro projects in Thiruvananthapuram and Kozhikode aims to cover a distance of 39 km and 26 km, respectively.
Also read:
Gurugram Metro Network Set to Begin Construction
Hyderabad Metro Expands with Airport Metro Express Phase


Related Stories