Twin towers built as per proposal approved by Noida Authority: Supertech
01 Aug 2022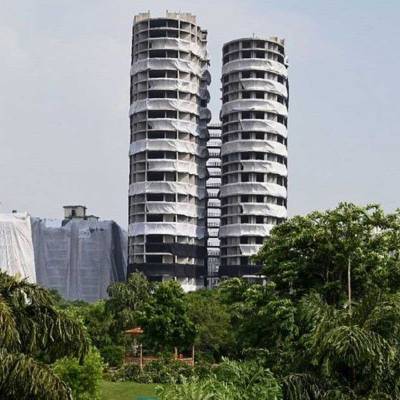 The twin towers, which were demolished recently, were built in accordance with the building plan approved by the Noida development authority, according to real estate firm Supertech.
The destruction of these two towers won't have an effect on Supertech's other real estate endeavours, which will continue to be offered to homebuyers, the company noted.
The almost 100-m-tall Apex and Ceyane towers were torn down in accordance with a Supreme Court judgement that ruled their construction on the grounds of Emerald Court to be outside the rules. In this operation, explosives weighing more than 3,700 kg was used.
The Emerald Court project at Sector 93A in Noida, which was built on land leased by the Noida authorities, included the Twin Towers Apex and Ceyane. The Noida Authority authorised the project's development plans, including the two buildings, in 2009, strictly adhering to the State Government's then-current Building Bye Laws, according to a statement from Supertech.
Also read:
Supertech twin towers to be demolished on August 28
Supertech plans to raise Rs 300 cr to expedite construction in Delhi-NCR
Demolition of Supertech twin towers poses challenges for India


Related Stories