Twin Towers Construction Tender Floats for New Zuari Bridge
01 Jun 2023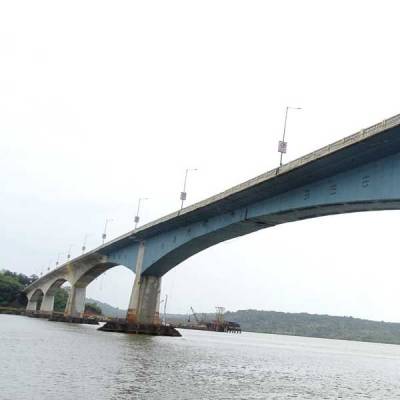 The construction of the twin towers with a revolving observatory atop the new eight-lane Zuari bridge has been announced by the Union ministry of road transport and highways (MoRTH) through a new tender. According to the tender, the construction will be carried out on a build-operate-transfer (BOT) basis.
The primary purpose of these towers is to serve as a tourist attraction, and the BOT approach means that the concessioner will generate revenue by charging visitors for using the towers in order to cover the construction costs. Although previous tenders had been issued for the construction of the twin towers, they were unable to finalise a contractor due to various reasons, including the pandemic.
Once the contractor is appointed, the design of the towers and the revolving observatory will be developed and confirmed. Nitin Gadkari, the Union minister for MoRTH, expressed his desire for the towers to have a unique and distinctive design, setting them apart from other similar attractions worldwide. Gadkari intends for the towers on the new Zuari bridge to rival the Eiffel Tower in terms of tourist appeal.
The bridge pylons have already been constructed to support the construction of the two towers. The plans include creating parking space beneath the bridge on the northern banks of Agassaim, where the offices of the bridge construction contractor Dilip Buildcon currently stand. Visitors will access the base of the towers through a walkway from the parking area, and from there, they will use high-speed lifts to reach the observatory.
Additionally, there are proposals to establish a gallery within the towers that showcases Goa's history and heritage. A restaurant or café is also being considered. It is estimated that each tower will be able to accommodate approximately 500 tourists at a time. The towers are expected to have a minimum height of 110 metres above the water level. Visitors will be charged an entry fee to experience this international tourism project.
The previous tender for the towers amounted to Rs 3.17 billion.
Also read:
New Delhi floats tender for 248-BB/NH-48 road tunnel
Adani Enterprises cancels Rs 30 bn Macquarie road project deal


Related Stories