UltraTech Cement expands Rajasthan capacity
01 May 2023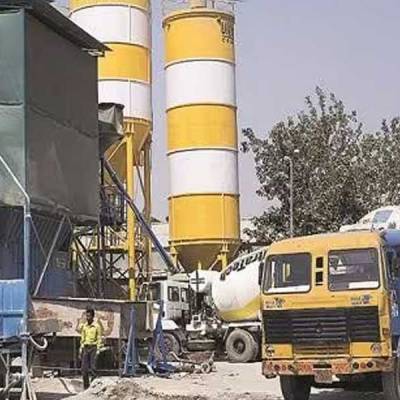 UltraTech Cement, the largest cement manufacturer in the country stated that its wholly owned subsidiary UltraTech Nathdwara Cement (UNCL) has operationalised a 0.8 million tonnes per annum (MTPA) brownfield cement factory in Neem Ka Thana, Rajasthan.
The organisation, in conjunction with its subsidiary, now possesses a grey cement capacity of 17.05 MTPA in Rajasthan. As per a regulatory filing, its total grey cement manufacturing capacity, including that of UNCL, now reaches 129.95 MTPA in India.
In the financial year 2023, the company's domestic grey cement production reached 100.1 MT, marking a growth of 13.75 per cent. Additionally, its white cement production rose by 11 per cent to 1.5 MT. UltraTech's overseas production, primarily comprising grey cement, reached 4.4 MT in FY23.
UltraTech's consolidated grey cement capacity stands at 132.35 MTPA. It operates 23 integrated manufacturing units, 29 grinding units, one clinkerisation unit, and eight Bulk Packaging Terminals. It holds the position of being the third largest cement producer in the world, excluding China.
Furthermore, on April 28, 2023, UltraTech Cement reported a 36.1 per cent decrease in its profit, amounting to Rs 16.701 billion for the fourth quarter ended March 31, 2023, in comparison to a profit of Rs 26.14 billion recorded in the corresponding quarter of the previous year. Its revenue exhibited an 18.4 per cent year-on-year growth, reaching Rs 186.6 billion, as opposed to Rs 157.67 billion posted last year.
Also Read
UltraTech keen to take over JP Super despite new deal
Shree Cement in talks for stake in Sanghi Cement


Related Stories