Underground metro line to seek nod for driverless operations
01 May 2023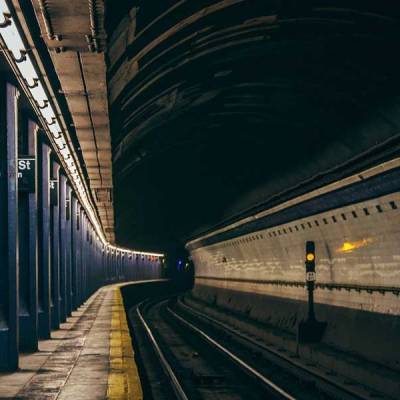 After Phase 1 (Bandra Kurla Complex to Aarey) is completed in December, Mumbai's first underground metro line will seek safety approval to begin driverless operations.
"Service trials will also be conducted with drivers on board and submitted for CMRS (Commissioner for Metro Rail Safety) approval," said Ashwini Bhide, managing director of the Mumbai Metro Rail Corporation, of Metro Line 3. Once we have received CMRS approval for commissioning operations with drivers, we will begin preparing for driverless operations. Trials of at least six months would be required for CMRS clearance to conduct driverless operations. They would be completed concurrently following the commissioning. We will switch to driverless mode once the CMRS approval is received."
The CMRS is the final approval authority for any metro line in the country's commercial operation.
The metro will run with nine rakes of eight coaches each in Phase 1. The underground Metro 3 runs for 33 kilometers from Colaba to Aarey. The corporation will begin operations on this corridor in two stages: from the Bandra Kurla Complex to Aarey and from the Bandra Kurla Complex to Colaba.
The Metro 3 rolling stock, known as Aqua Line, is blue in color to represent water and is manufactured by Alstom India. Three rakes of eight coaches each have already arrived in Mumbai and have been tested. They are parked at Aarey, where the corridor's depot is under construction, according to officials.
The rakes include CCTV cameras inside coaches, fire safety equipment, LCD screens for information and infotainment, a programmable digital route map indicator, a dedicated space for wheelchairs, an anti-slip and non-skid floor, and advanced air suspension, among other features.
The trains on the newly opened elevated lines, Metro Lines 2A and 7, also have driverless technology, but they are operated by drivers because, according to officials, commuters are not familiar with the concept. Officials added that Metro 3 may be the first to begin driverless operations once the CMRS gives its green light after Phase 1 operations begin.
Also Read
Dwarka Expressway to reduce travel time to Gurgaon, South Delhi
SCHWING Stetter India awarded as 'World Client of the Year'

Related Stories