UP's road and bridge infrastructure to get major revamp
01 Mar 2023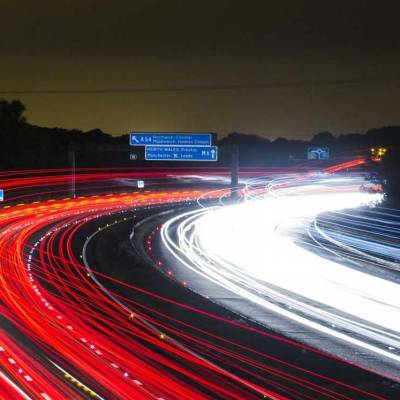 The Union Ministry of Road Transport and Highways (MoRTH) has sanctioned a whopping Rs 28,506 crore for Uttar Pradesh's road and bridge infrastructure, out of a total budget of Rs 1.11 lakh crore for the country. According to officials, this is the state's and country's largest-ever fund allocation.
UP received Rs 13,000 crore last year, but this year it represents 25% of the total sanctioned amount for the country. After meeting with UP state PWD minister Jitin Parsada and other NH PWD officials, Union minister Nitin Gadkari gave the decision his final approval.
The funds will be used to build ring roads, flyovers, and railway over bridges, according to a government statement. "Rs 5,000 crore will be invested in introducing new technology to construct bridges on railway crossings. More technical jobs will be created in the civil engineering sector as a result of this. Furthermore, as part of a one-time maintenance policy, concrete roads will be built in areas left behind after the construction of the bypass highway. This will also include the building of a utility duct," according to the statement.
During the meeting, the Union minister proposed that the UP government sign an MoU with NHAI under the PPP model to develop and widen the four-lane highways to six lanes.Green highways would be built on national highways that pass through the UP. According to NH PWD officials, bamboo crash barriers will be installed along state roads instead of metal railings. Furthermore, crumbs of old tyre rubber will be mixed into bitumen to make highway roads stronger and more durable.
The Union government and the World Bank have signed an agreement for the construction of the Green National Highway Corridors Project (GNHCP) with loan assistance of US $ 500 million against a total project cost of US $ 1288.24 million in the states of Uttar Pradesh, Himachal Pradesh, Rajasthan, and Andhra Pradesh (Rs 7,662.47 crore).
Also Read
Maharashtra government updates MHADA houses regulations
Delhi Budget to have 'biggest outlay' for infrastructure projects

Related Stories