Victoria metro station construction in full swing
01 Sep 2023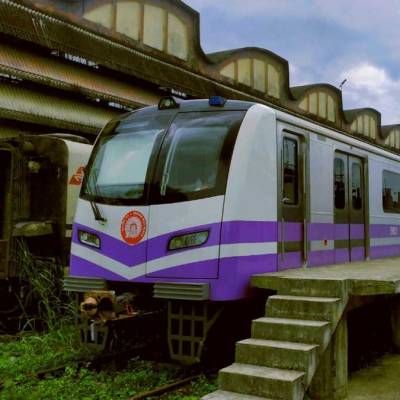 A significant development was reported in the expansion of the Kolkata Metro Purple Line project. The commencement of the Victoria metro station, which was to be an underground station, marked a major milestone. It was announced that the station would be constructed using the cut-and-cover method, and the development of this station would involve the participation of Larsen & Turbo.
An official from RVNL stated, "The contract for the entire underground section has been awarded, and the barricades placed in the Maidan are intended to prevent unauthorized access to the construction site. Similar measures will be taken to secure other portions of the Maidan in the coming days."
The proposed corridor featured a combination of both underground and elevated routes. Specifically, the Joka-Momnipore section of the project was elevated, while the remaining portion after Momnipore was planned as an underground route. The four underground stations along this section were identified as Kidderpore, Victoria, Park Street, and Esplanade, covering a length of approximately 5 kilometers.
The Joka-Taratala section had been operational since January, but it didn't witness substantial foot traffic. This section operated on a system where a train completed one leg of the journey before returning. To facilitate the construction work, five clubs and one riding school situated on the periphery of the ground were asked to vacate the area.
An invitation was extended to the community: "If you're curious about the future of the Metro and its impact on our city, we invite you to join us at our upcoming event, Inno Metro. It's an opportunity to explore this critical issue in greater depth. Stay informed, become actively involved, and let's collectively steer the Metro towards a brighter and more sustainable future."
Also read: 
Related Stories