Vizag Metro: Transforming transportation in Andhra Pradesh's biggest city
01 Sep 2023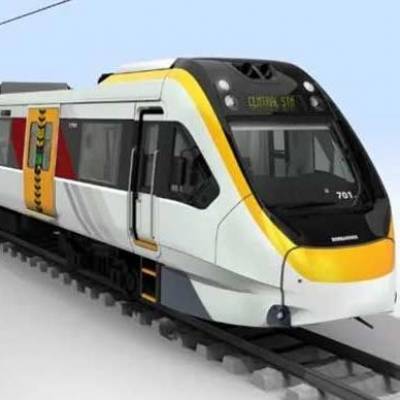 Visakhapatnam, the largest city in Andhra Pradesh and the prospective Executive capital of the state, is in dire need of a metro rail system to address the escalating transportation requirements of its residents.
The development of the Vizag Metro is a collaborative effort involving the government of India, the government of Andhra Pradesh, and the IL&FS Engineering and Construction Limited. The planning and Detailed Project Report (DPR) for the Vizag Metro have been meticulously prepared by the Urban Mass Transit Company (UMTC), selected as the project's consulting entity.
UJM Rao, the Managing Director of the AP Metro Rail Corporation (APMRC), expresses optimism about commencing work soon, stating, "We have presented the final DPR for the construction of the Vizag Metro Rail to the State government. Once the project gains approval from the State Cabinet, we will forward it to the Ministry of Housing and Urban Affairs (MoHUA) for clearance."
The funding for the Vizag Metro project will be a joint effort, with the Government of India contributing 20% of the project cost as Viability Gap Funding (VGF), the State government contributing another 20%, and the remaining cost being invested by private investors under the Public-Private Partnership (PPP) model.
The proposed metro corridors are as follows:
1. A 64.09 km corridor from Kurmannapalem Junction to Bhogapuram via Gajuwaka and Anandapuram, initially extending to Kommadi Junction (34 km). After the construction of Bhogapuram International Airport, the corridor will be further extended to provide seamless connectivity to air passengers.
2. A 6.5 km corridor from Thatichetlapalem Junction (current National Highway) to Park Hotel Junction via Railway New Colony, Railway Station, Old Jail Road, Vivekananda statue junction, RTC Complex, Sampath Vinayaka temple road, and AU Out Gate.
3. A 5.5 km corridor from Gurudwara junction (Santhipuram) to Old Head Post Office (OHPO) junction via Diamond Park, LIC, Dabagardens, City Police Commissioner's Office, and Poorna Market backside road.
To optimise cost-effectiveness, the project has chosen the Light Metro system with an elevated corridor design. Land acquisition poses no significant challenges in any of the corridors, except for OHPO junction in the third corridor. Discussions have already taken place with officials from the State Bank of India (SBI) and a local shipping company to address potential property concerns, and their responses have been positive, according to Rao.
The Vizag Metro aims to offer an economical, rapid, comfortable, and eco-friendly mode of transportation to the public. The maximum waiting time between two trains will be just 8 minutes for each corridor, with an initial deployment of two coaches. The number of coaches can be increased as demand dictates, further enhancing the metro's capacity to serve the community.
Related Stories