Welspun logistics subsidiary to invest Rs 2,000 cr in warehousing
01 Jul 2021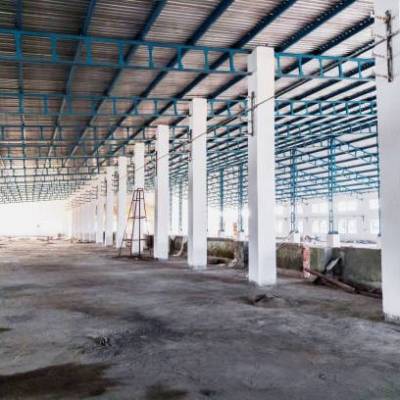 Welspun One Logistics Parks (WOLP), an asset management company, intends to invest approximately Rs 2,000 crore in developing and leasing a portfolio of seven-eight million square feet of grade-A warehousing space across India.
The Welspun Group-backed platform will build these warehousing parks in pre-identified high-growth markets like -- Mumbai, Pune, Bengaluru, NCR, Chennai, Kolkata, and Lucknow.
In addition, the company plans to build warehouses in high-potential Tier-II and -III markets.
The fund is currently in advanced talks with landowners in Tier-I cities such as Bengaluru, Delhi, Kolkata, Mumbai and Pune to acquire land parcels ranging from 40 to 75 acres.
The fund is building and operating a 300-400 acre warehousing portfolio.
Tenants from e-commerce, FMCG, third-party logistics, pharmaceuticals, and auto-ancillaries will be leased for a long time in these parks.
Welspun One also has a transaction pipeline double the size of its Bhiwandi project, with demand coming from e-commerce, third-party logistics, manufacturing, and pharmaceutical industries.
The company recently launched Welspun One Logistics Parks Fund I, the first warehousing alternate investment fund (AIF) in India, and is nearing the end of the fundraising process.
Within two months of its launch, the fund had its first close, thanks to strong interest from corporations, family offices, and high-net-worth individuals.
Despite the fall of other commercial real estate segments in recent quarters, the warehousing market has stood out, driven by e-commerce and third-party logistics growth.
---
Also read: E-commerce boom to boost warehousing in India
Also read: IndoSpace to invest $300 mn to acquire land in warehousing
Related Stories