Why steel lends itself well to structures, exteriors and interiors
01 Aug 2022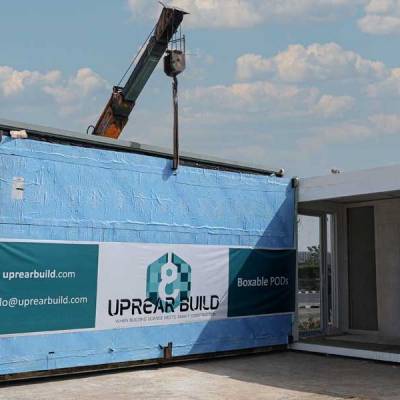 India's per-capita consumption of steel has increased close to 30 per cent in the past five years, from 57.6 kg to 74.1 kg. While much of this growth can be attributed to the expansion of the country's rail and metro infrastructure, CW explored the options of using steel in the built environment. In the high-rise segment, steel buildings are still not the norm in India despite their many advantages listed out by the architect associated with our profiled case. However, the pre-engineered building segment is expected to expand at close to 12 per centthrough to 2030. We feature two examples of factory-made structures to showcase that segment's wide breadth of possibilities. Steel exteriors (façades) both accentuate the aesthetics of a building and add functionality, as our case shows. Last but not least, steel fixtures and furniture are another application with potential, CW reckons, especially if more interior companies base their product portfolios on deep research like the one we have featured.
Why steel?
"At VGA, we aim to bring in design efficiencies through careful detailing to deliver efficient, timely and cost-sensitive building solutions,"
Akanksha Gupta, Partner, Vijay Gupta Architects (VGA)
explains. "Steel, as a material, reaches for utmost precision, resulting in greater construction quality. In this effort, steel granted us clean and crisp lines while ensuring durability and amazing aesthetics from the distinctively patterned façade."
To read the full article, CLICK HERE.