What does the mining industry want?
01 Nov 2019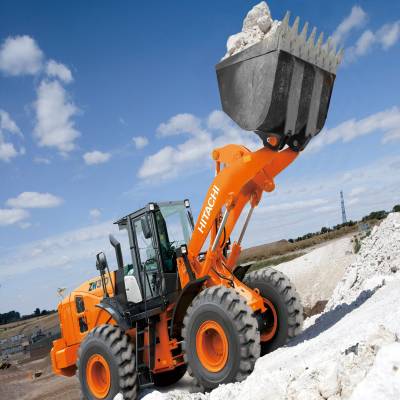 Photo courtesy: Tata Hitachi
Vendor
"Recent coal mine developer and operator (MDO) contract announcements have kept demand for equipment high. Making MDO-styled contract announcements for mining segments other than coal, possibly for iron ore and limestone, will bode well for mining," believes Hemant Mathur, Assistant Vice-President, Sales and Marketing, Tata Hitachi. "Also, consolidation in the cement industry (like UltraTech acquiring Binani Cements) and in the iron ore industry (like Tata Steel acquiring Bhushan Steel) will push demand."


"While India's thermal coal output has been growing at 4.3 per cent annually, the equipment market, specially blasthole drills, is growing slowly owing to the increase in outsourcing contracts where contractors prefer to use crude methods and equipment, skipping safety," says Animesh Nandy, Business Line Manager – Drilling Solutions, Epiroc Mining India. "The situation would improve if tendering authorities laid down stringent specifications of HEMMs."


User
"Robotic mining equipment should be made in India," says Suprabhat Sarkar, Vice-President, Tekmonin Construction Ltd. "Robotic-driven equipment such as remote-controlled rock breakers and drones used for surveys is suited to large-scale mining, which is the need of the hour. However, to ensure that the switch to mechanisation doesn't deprive too many people of their jobs, we need to ensure that the machines are made locally so people will be better employed in the production, operations and servicing of equipment." 
"A lot of vendors are offering high-end equipment but what the industry needs is vendor involvement on site so that the buyer makes arrangements to fully absorb the equipment," he adds. "Large machines have a long time lag between ordering and receiving, which can be used for such planning."
"Also, underground mines need underground fuel stations, stores, offices and washing bays so that time isn't wasted in taking the machines to the surface for servicing, etc," Sarkar points out.
Related Stories