What is Atal Tunnel?
01 Sep 2020
Long Read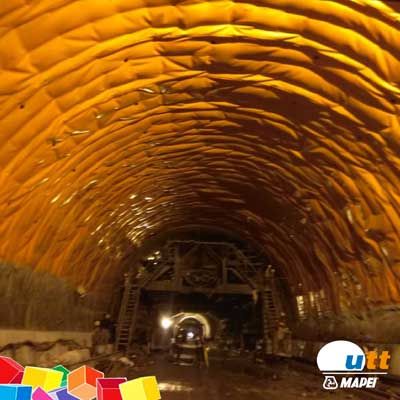 The strategic Rohtang tunnel also called Atal Tunnel, which has been named after the late former PM Atal Bihari Vajpayee, is likely to be inaugurated by Prime Minister Narendra Modi in the month of September this year.
This highway tunnel is being built under the Rohtang Pass in the eastern Pir Panjal Range of the Himalayas on the Leh-Manali Highway. At 9.02 km length, the tunnel will be one of the longest road tunnels in India and is expected to reduce the distance between Manali and Leh by 46 km and travel time by 4 to 6 hours. This tunnel will be fully operational year-round and Leh could be accessed throughout the year from mainland India.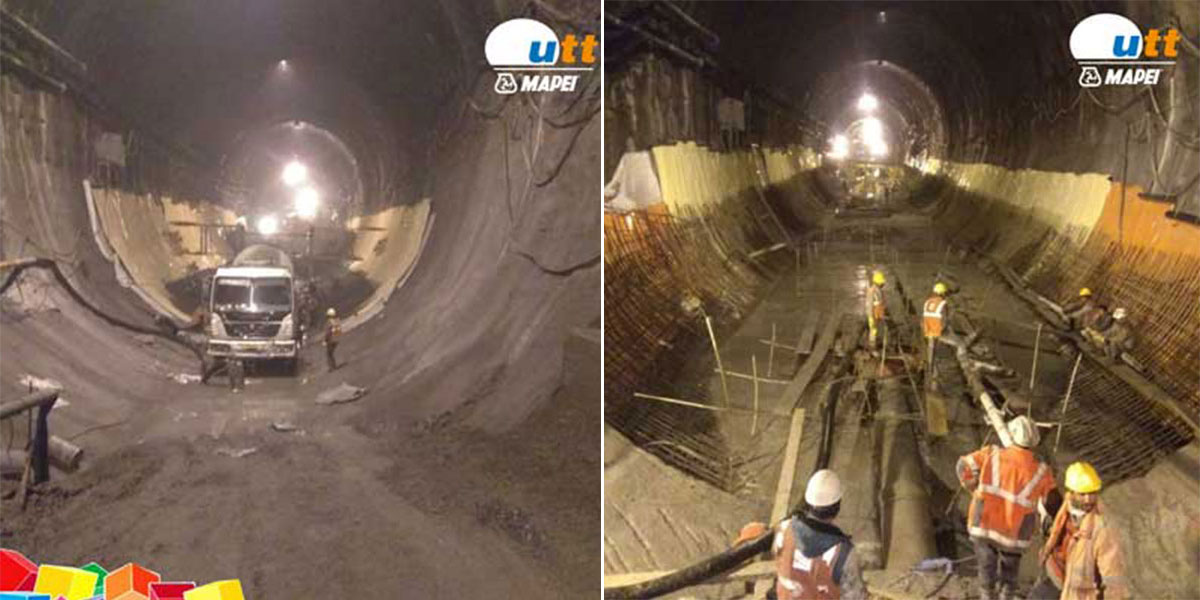 It is one of the most strategic projects for India in recent times and Mapei is a proud part of this monumental project. Mapei's products like Mapeplan TU and Resfoam 1KM have played key roles in waterproofing the tunnel.
Mapei offers support for all the underground work, from the initial steps right up until the last of the materials is applied in tunnel construction. Its range of products is the most complete you could wish to have, "To complete your whole". Mapei's technologies are available right from the very start of the job, with every product you need for pre-injection for consolidating and waterproofing different types of rock and soil, shotcrete technology with high quality, alkali-free accelerators and super-plasticisers to control water/cement ratios and maintain workability and the rock support with rock bolt injection technology (both cementitious and chemical-based).
Mapei tunnel products are divided into six categories:
1. Concrete technologies - Products range from super-plasticizers to accelerators and retarding agents to "accessory" products, dedicated to every type of underground shotcrete and concrete applications.
2. Injection systems, consolidation and anchoring - A complete range of ready-to-use cementitious mixtures, cement-free mixtures and chemical resins for underground injection in different types of rock, soil or concrete structures to improve the properties of the ground, stop water leakages, improve internal cohesion, anchoring, bolting etc.
3. Waterproofing systems - A wide range of waterproofing systems for all water conditions: from synthetic geomembranes and spray-applied waterproofing membranes to complementary products for waterproofing systems.
4. Renovation, maintenance and repair technologies - Products for renovation, maintenance, repair and waterproofing activities, ready-to-use shotcrete and injection products.
5. Coating underground constructions - Finishes for coating underground constructions as protective paints, cementitious mortars and innovative technology for installation of ceramic liners.
6. Mechanised tunnelling - A complete range of products and on-site technical service to support clients throughout all underground projects, from start to finish. The Underground Technology Team (UTT) (www.utt.mapei.com) is the division of Mapei dedicated to underground work. Mapei has been part of many prestigious tunnel projects worldwide.
Apart from tunnel construction and renovation, Mapei India also specialises in:

For more details on these products, you could visit
www.mapei.co.in
Related Stories