Improved Strength
01 Nov 2021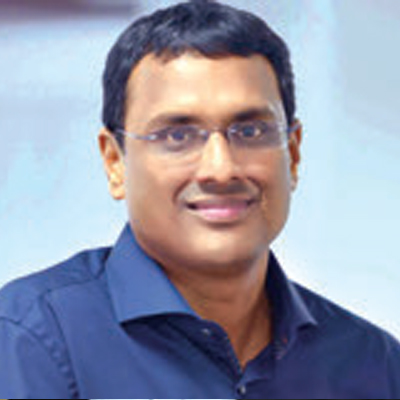 MURALI YADAMA, Founder & CEO, MYK Arment and Managing Director, MYK Laticrete India, writes on the challenging norms and how the company is setting new standards of excellence.
If cement and steel are the backbone and the life blood of the construction industry, construction chemicals are the tissues and muscles that hold them all in place. MYK Arment products reinforce quality, strength, ensure water tightness and protect concrete structures from atmospheric degradation. In addition to smoothening the building process and speeding up construction, construction chemicals from MYK Arment improve aesthetics, workability, effectiveness, and efficiency. As a result, its customers, consultants and applicators trust the firm in delivering the added benefits of overall cost reduction along with excellent product performance.
MYK Arment is among India's leading construction chemical companies with operations in Nepal, Bangladesh, Sri Lanka, Kenya, and a few other SAARC countries. It is an integralarm of the MYK group, based in Hyderabad, and offers a wide range of construction chemical products that cater to various segments of the industry, including waterproofing, industrial and commercial flooring, and repair and restoration.
Wide range
Using cutting-edge, German technology, the company produces a wide portfolio of world-class products in three factories across India for its diverse clientele across the globe. These include: Waterproofing systems; admixtures; industrial and commercial flooring; repair and restoration products; grouts and anchors; bonding agents; and curing and sealing compounds.

Adding value
Since inception, MYK Arment has always focused on excellence. It constantly raises its own bar by adding value and cementing long-term relationships with various stakeholders across the industry including influencers, such as architects, specifiers, consultants, customers such as contractors, building materials suppliers, concrete producers, channel partners end-users like product applicators and customers. A few of the take-aways reported by its long-term customers have been summed up below:
- MYK Arment provides products with improved material performance
- Demonstrates greater reliability & durability
- Cost-effectiveness& optimization
- Contributionto environmental sustainability efforts
It has been ingrained in the DNA of its trained and qualified team to identify industry best practices and then better them; to understand the needs and expectations of all its stakeholders and then exceed these, in terms of its offerings and services; to be innovative and find ways of creating value and improving; to respect each other and achieve outstanding results, together.
In all the projects it is working on, identification of root cause, recommending suitable technical solutions and supporting its customers with trained personnel, technical supervision by the technical supervisors as and when required has resulted in the highest levels of client satisfaction.

Looking ahead
At present, MYK Arment's production units are in Hyderabad, Bhiwandi, Kolkata and Vapi. It plans to expand its operations in the near future. It aims to be a significant player in the Indian, Asian, Middle Eastern and African markets, measured by the sustainable and optimal products it offers. This includes considerable investment in infrastructure development projects that will be rolled out in the near future. Its new product launches are expected to flourish in the global market and raise its value by ten folds. MYK Arment's leadership team is working closely with the industry to create opportunities that will be mutually beneficial in the years ahead.
(Communication by the management of the company)