Knowing the Tools of the Trade!
01 Aug 2020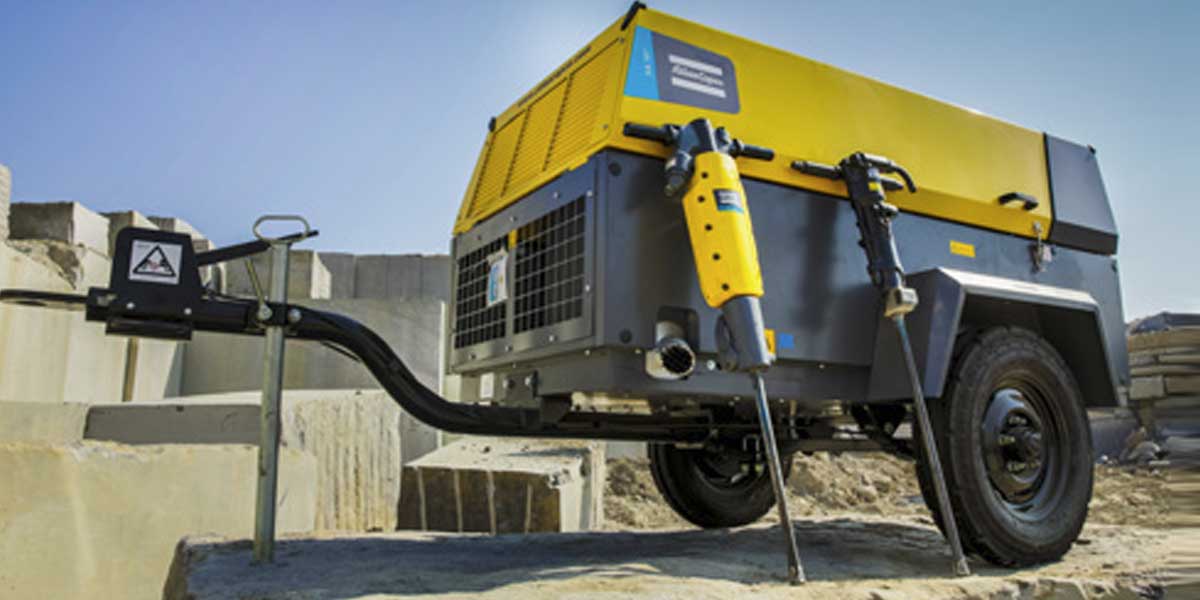 Recent trends in the mini construction handheld tool segment in India by Atlas Copco.
Growth and performance for the handheld tools market in India is expected to be fueled with the introduction of the ergonomic handheld tools like the TE range of hydraulic, pneumatic and motor driven handheld tools.
Atlas Copco believes in continuously innovating to meet the every changing market needs. 
"We have to continuously upgrade and offer the latest technology to our customers," says the company.
Some recent trends in the mini construction handheld tool segment in India
Electric hand tools have a major demand because they are easy to use and can be connected via available power source.
Ergonomic pneumatic breakers are the emerging trend to ensure operator safety and comfort. Wherever compressed air is available, pneumatic hand tools play an important role where they are mainly are used in mining, workshops and assembly lines due to ease of use, high power, heavy and continuous duty jobs. 
Dust is a major cause of concern on sites, both from the point of view of equipment performance and operator health. Dust collectors for minimising this risk is another upcoming product technology.
Atlas Copco's journey started with the birth of the rock drill model RH 658 5L in the 1960s. This was one of the most popular rock drills way back in the 1900s and the same product is still available with the company as it continues to serve the mining industry. 
Other than the rock drills range, the firm introduced pneumatic chipping hammers and breakers for brick wall chipping to RCC breaking applications where the range starts with 
2.5 kg to 42 kg category pneumatic breakers. 
Over a period of time, Atlas Copco has upgraded its tools and most of them are ergonomic (silenced and vibration free) to protect both the environment and the operators. "We are leading the shift towards ergonomically designed handheld tools designed with ergonomic vibration-reduction handles, significantly reducing vibration intensity and noise, allowing operators to use the breakers comfortably for more than eight hours," says a note by the company. "Our medium weight 25 kg breaker RTEX 25 – which consumes 50 per cent less air, and our heavy breaker 37 kg – TEX33PE, are powerful with four times less vibration than the same non-ergonomic breaker. Our complete range of hydraulic powerpack driven breakers 11-39 kg are ergonomic."
Further, Atlas Copco is the only manufacturing company that can also provide hydraulic power pack driven tools and light engine driven tools along with pneumatic tools.
The petrol engine driven breakers, which it offers are advantageous where one cannot use pneumatic and electric tools on remote sites and are popular in army rescue operations and railway applications.       
The firm also offers high performance Dust Collectors, which are efficient and absorb 99.9 per cent harmful dust. This ensures less dust pollution from rock drilling and less discomfort to the operator, working in mining applications. The DCP 30 is ideal to work with three rock drills or breakers and DCP 10 is ideal to work with one rock drill or breaker.
Atlas Copco focuses on three segments – mining, construction and post construction repair and maintenance jobs. In mining application, pneumatic tools are preferred as along with drilling air flushing is required to complete the job. For general construction and repair jobs, pneumatic tools are placed in competition with electric tools and since pneumatic tools are application specific and mainly cater to continuous duty jobs where electric ones are not recommended.
(Communication by the management of the company)
Related Stories