Mammoth Milestone!
01 Aug 2020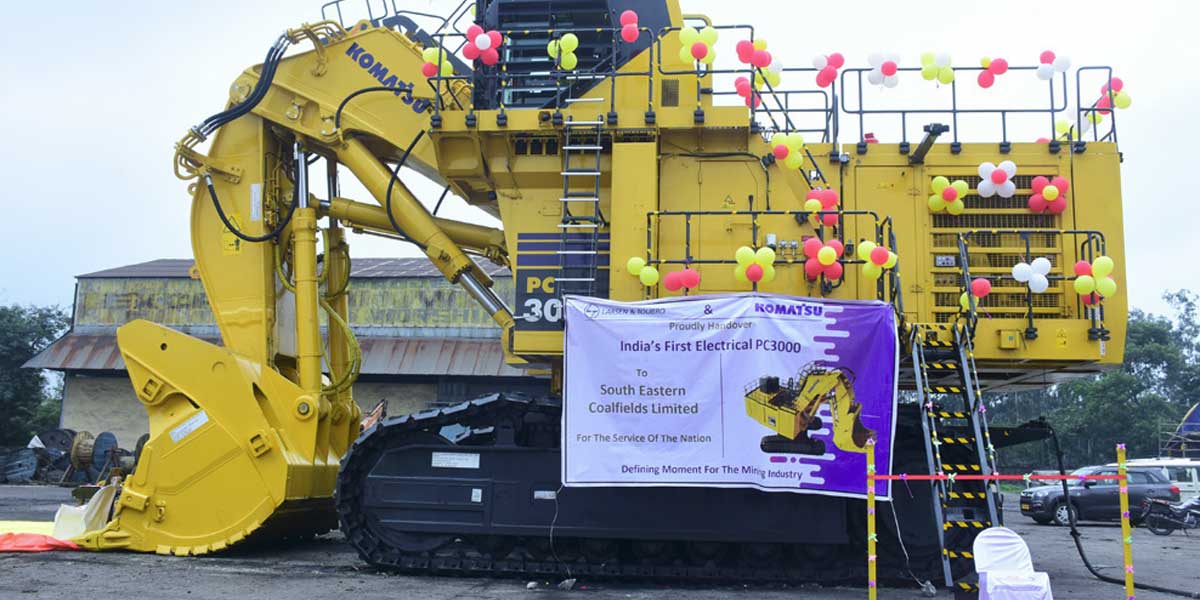 L&T delivers Komatsu's first 300 tonne electrical shovel in India to SECL-Gevra.
L&T Construction & Mining Machinery achieved a milestone with the erection and commissioning of Komatsu PC3000-6 Electrical Shovel, its first 300-tonne electrical shovel supplied in India, at Gevra, India's largest mines under South Eastern Coalfields (SECL). 
Meeting deadlines
At an event held on July 20, 2020, at the site, the mammoth machine was formally handed over to SP Singh Bhati, General Manager, SECL, by L&T team comprising A Chakraborty and Kiran Tilaganji.
Arvind K Garg, Executive Vice President and Head-CMB, in his message, complimented the L&T Team on getting the magnificent machine ready for the operation, despite many challenges. He said the supply has reaffirmed L&T's commitment to customers and technical capabilities, and opened a new chapter in the strategic relationship between L&T and Coal India towards accelerating coal output in the country.
Despite the COVID-19 challenge, L&T team could assemble and deliver the machine within the 30-day deadline. The machine was shipped from Komatsu, Germany, in segments. The assembly, erection and commissioning at site was carried out by a determined and dedicated team from L&T comprising engineers, welders, machinists, electricians and others.
The order
Komatsu and L&T had bagged this order from Coal India for supply, erection and commissioning of four PC3000-6 (16 cu m) face shovel with electric drive for delivery to SECL. L&T will take care of these equipment for four years with 85 per cent assured availability. L&T is the exclusive distributor of Komatsu Mining Equipment in India.
(Communication by the management of the company)