Painting the Future
01 Nov 2021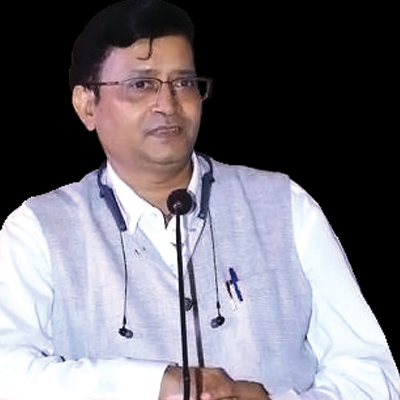 SANJAY CHOWDHURY, Business Head-Protective Coatings, Berger Paints, shares insights from the evolving paint market. 

The paint and coatings industry in India is primarily dominated by architectural coatings, also called the decorative segment, which is poised to grow over the forecast period of 2021-2026. The next decade will continue to rely on trends with advanced technology and products that cater to performance products, and those products which define safety. 
In the last decade, Berger has identified new technologies and expanded the basket of product offerings. The company has stepped into a wide range of product segments to cater to architectural coatings, protective coatings, powder coatings, wood coatings, automotive paints, floor coatings, pipe coatings, construction chemicals, and admixtures. Berger is the second largest in India and 14th largest in the world. 
Company offerings
Berger Paints, along with internationally reputed leaders in the passive fire proof segment, has brought local manufacturing to UL-approved standards, water-based in tumescent paint for the first time in the country. The company forayed into product lines concentrating on internal pipe coatings for water 
and gas transmissions that meet international standards. Products like the water-proof putty, the safe and express painting solutions and waterproofing solutions from the decorative range are a testimony and trendsetter. The protective coatings range, brought in for the first time in India – the water based black asphaltic paint – is to become the proud exporter of paints for drinking water application, ensuring water quality as per UL /ANSI / NSF 61 standards. 
Products and initiatives 
Protective coatings handle all aggressive conditions of the atmosphere or service environment and offer a wide range of functional characteristics like corrosion resistance, heat resistance, chemical resistant, impermeability to water and other stored liquids, abrasion resistance, and in case of floor coatings, to provide anti-static or high voltage insulation, etc.
The company has also introduced water-based intumescent coating with its technology partner PROMAT as a part of the government initiative of Atmanirbhar Bharat. On the other hand, the in-house R&D team of the company has developed various products to meet any growing needs of international standards. Ithas developed product lines in the areas of anti-fouling, gas-transmission pipe coatings, cananddrum thin film coatings, solventless coating and the latest fluoro polymer coatings.
Berger has also partnered with ITI and Tata Steel to offer training to industrial painters, painting supervisors, and coating inspectors at iTraintraining centres,which are spread across the country.
Berger's adoption of all international and national standards in production, safety and systems have paved a way for it to be recognised with awards and rewards by competitive forums.
Going strong!
The prestigious Bogibeel bridge is a combined road and rail bridge over the Brahmaputra River in Assam between Dhemaji district and Dibrugarh district covering a length of 4.9 km.About 85,000 MT of steel used for the bridge was protected using high-performance protective coatings.
(Communication by the management of the company)
Related Stories