Solution to Multiple Vendor Sourcing
01 Sep 2021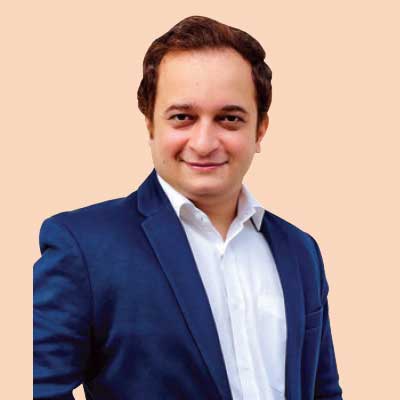 World of Brands is an authorised dealer of multiple products that are loved by architects, designers and real estate developers.
The confluence of human's quest for comfort and new-age technology is changing the landscape of the real estate sector and the stakeholders of this massive industry. A need for convenience in home buying, as well as the home building process, has emerged in today's pandemic-hit society.
With an aim to provide this comfort, a startup – World of Brands – brings most of the product solutions under one platform for real estate stakeholders including architects, developers and interior designers.
Founded by Karan Mehta in June 2020, World of Brands provides an irreplaceable multi-product platform for its clients pan-India striking the balance of comfort and luxury with the desires of today's times.
Headed by Mehta, the startup is an authorised dealer of multiple products that are loved by architects, designers and real estate developers.
One roof, multiple options
Mehta established this startup keeping in mind the need for a platform that makes maximum products available under one roof, further adding ease and convenience to the material selection process.
Mehta has extensive experience within the building material industry and has headed multi-regional teams at renowned organisations like ACETECH, Restile Ceramics, to name a few.
Traditionally, architects have to connect with a number of suppliers who deal in their specialised products. There are different vendors each for furniture, tiles, windows, electronics and everything else needed for a project. An architect has to deal with every one of them separately. This is an exhausting way that takes a lot of time.
There was a need to fasten and ease this process. Addressing these difficulties, Mehta developed a new concept 'World of Brands' that offers a one stop shopfor everything. The startup provides all these products under one roof helping architects to get multiple choices from just one supplier
Wide range of offerings
The company provides end-to-end service by bringing together some comfortable yet stylish products and innovative solutions to meet most of the project requirements.
The offering includes a versatile range of trendy products including wardrobes, furniture, wooden flooring, doors, windows, indoor and outdoor lightings, bathroom fittings, tiles, granites, roofing solutions, sanitaryware, elevators, home automation products and designer fans.
The vision is to ensure that the material and product selection is centralised through one channel itself which surely adds a lot of convenience to the procurement process.
Future growth
World of Brands is a fast developing organisation and in the initial stage of expansion. The company intends to soon launch minimum three showrooms in metros such as Mumbai, Ahmedabad and Bengaluru. The aim is to serve pan-India clients in the next five years.
The organisation is in advancing stage and is prepared to cooperate with possible financial backers to assist future growth and expansion.
(Communication by the management of the company) 
Related Stories