Sustainable Solutions for Road Construction
01 Oct 2022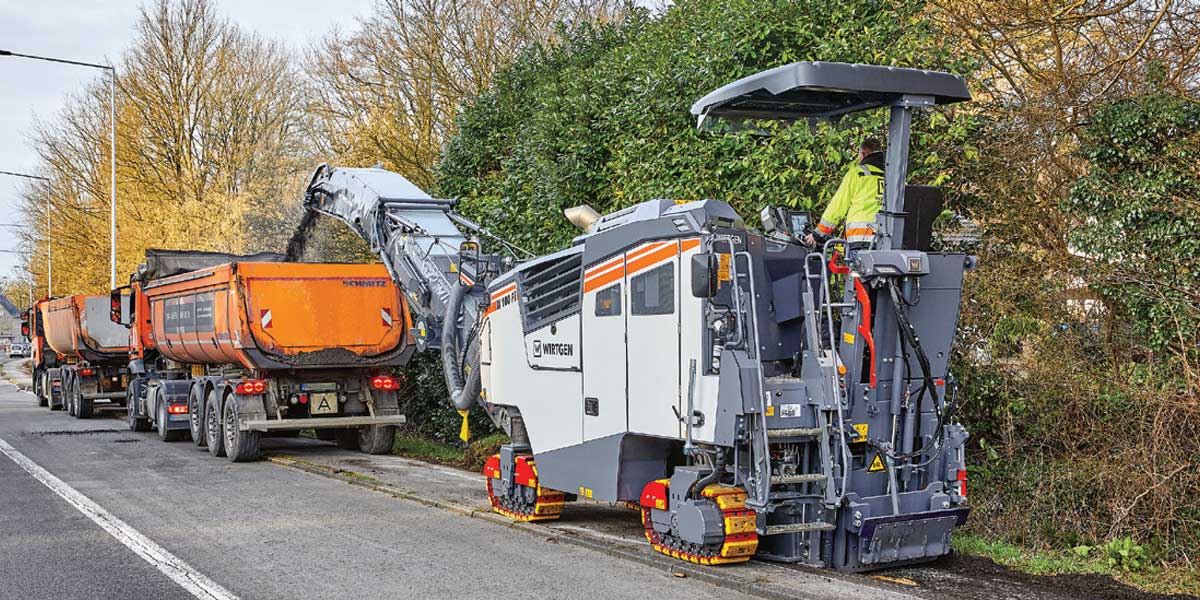 The Wirtgen Group supports and assists its customers in fast and cost-efficient ways, with the realisation of the world's continuously growing demands for infrastructure and the fulfillment of specific criteria relating to environmental protection and the safety of humanity and nature.
Smart production systems
The company provides solutions for the road construction process chain, and is presenting a crosssection of them in a dedicated special exhibition area at its booth. Here, visitors can gain insights into how customers can sustainably and cost-effectively see road construction projects through the efficient interplay of construction equipment and technical solutions from the specialist product brands of Wirtgen, Vögele, Hamm, Kleemann and Benninghoven.
Digitisation
In the Technology Zone, the Wirtgen Group is showing application-specific core technologies and digital solutions of tomorrow that are already available today.
Sustainability strategy
The group is a pioneer in the realisation of greater mobility in road construction. And, in this process, sustainability is a mainstay of its corporate strategy. As a part of the John Deere Construction and Forestry Division, the company's sustainability goals make a valuable contribution to the overall strategy. A significant reduction ofthe emissions of transporting and operating machines and the overall activities at the group's production facilities and sites is expected by 2030. Also, the group anticipates a continuous increase in the number of sustainable machine and technology solutions by 2026.
World premieres and innovations
The group's commitment to sustainability is also shown in the world premieres and innovations presented by its product brands. With the KMA 240i cold recycling mixing plant, it is now not only possible to produce high-quality mixes from recycled construction materials, but also cement-treated base layers.
Vögele sees green as much more than the colour of the paintwork of its machines, as demonstrated by the company's new Dash 5 generation of road pavers. Also on display are the SUPER 1900-5(i) and SUPER 2100-5(i) Highway Class pavers and the latest generation of the AB 500 and AB 600 extending screeds.
Going ahead, electrically powered HD CompactLine tandem rollers from Hamm can step up to the plate whenever contracts demand zero-emission compaction. The e-tandem rollers are ideal solution in all areas where compaction work needs to be quiet. As, in many cases, low vibration levels are also specified, the compaction specialist is also presenting an e-combination roller with oscillation alongside e-vibration and e-oscillation rollers.
The drive system of the new MOBIREX MR 130(i) PRO mobile impact crusher from Kleemann is also fully electric. With the ability to connect to an external power supply, the plant can process materials with low energy consumption per tonne.
John Deere is coming to the event with a representative selection of construction equipment and corresponding technologies that are tailored to the needs of the European market and ideally complement the Wirtgen Group's portfolio.
(Communication by the management of the company)
Related Stories