There is huge surge in demand formobile crushing equipment in India
01 Sep 2021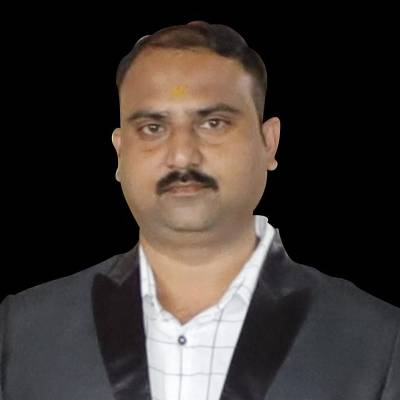 - Kamlesh Pal, Director, Vindhya Engineering
The demand for crushers and screens are rising consistently due to the construction and infrastructure development projects such as roads, dams, and railways which are lined up. The retail market for construction also plays a vital part. The ban on usage of river sand is also promoting the demand, rapid urbanisation due to increase in population and better living standards are expected to propel the demand further. The aggregates industry in India is one of the biggest in the world because there is huge investment happening here. India is one the largest global consumers of aggregates and is touted as the epicentre of the world construction industry market. The Covid-19 pandemic has applied brakes but the aggregate sector is already showing signs of a strong recovery and the demand is steadily increasing.
"We can see a huge surge in demand for mobile crushers and screeners because unlike the traditional crushers, mobile crushers can be deployed on-site for crushing the minerals," says Kamlesh Pal, Director, Vindhya Engineering. This eliminates the need for transportation of minerals, thereby abolishing the transportation costs. Moreover, he adds that the crusher equipment is a complete setup that involves minimum human resources in its operation, which, in turn, reduces the labour cost. Furthermore, with a longer operational life, the mobile crushers are considered a one-time investment. "The maintenance of materials, spare parts, and fuel lubricants are known to cost less compared to the traditional crushers. Hence, the low cost of operating mobile crushers drives their demand among various end-users," says Pal. He shares more on the segment and the company's offerings with CW...
Tell us about your offerings in this segment.
We offer a wide range of crushing and screening products. Our crushers are specially designed for different types of materials from soft coal to very hard iron ore. Each type of crusher is available in various sizes, the selection being based on the requirement of particular capacity, feed and crushed product size. They can be offered for both stationary and mobile applications. These include: Roll crushers, jaw crushers, granulators, VSI crushers, vibratory screens andvibrator feeders.
Any recent launches or innovations made by the company to keep up to trends in this segment?
Our recent launches include grease lubricated VSI crushers of capacity up to 150 TPH to 300 TPH. Heavy duty four bearing mobile vibratory screen of size 6ft x 20 ft which can screen material up to 200 TPH.
How does your company's R&D team work to ensure quality? What is the annual investment in R&D like?
Our R&D team strives to deliver top quality products by implying industry standard quality assurance processes. All our products go through a strict quality inspection process in different stages of manufacturing. Our investment in R&D last year was Rs 41.5 lakh.
What are your target avenues and growth prospects for FY21-22?
We are planning to expand our product line beyond stationary crusher plants to mobile crushing units, mobile jaw crushing units, mobile VSI crushing units. Presently there is a huge surge in demand for mobile crushing equipment in Indian market.
(Communication by the management of the company)
Related Stories