We are on track to achieve our target of 25 million tonne by FY2025
01 Sep 2021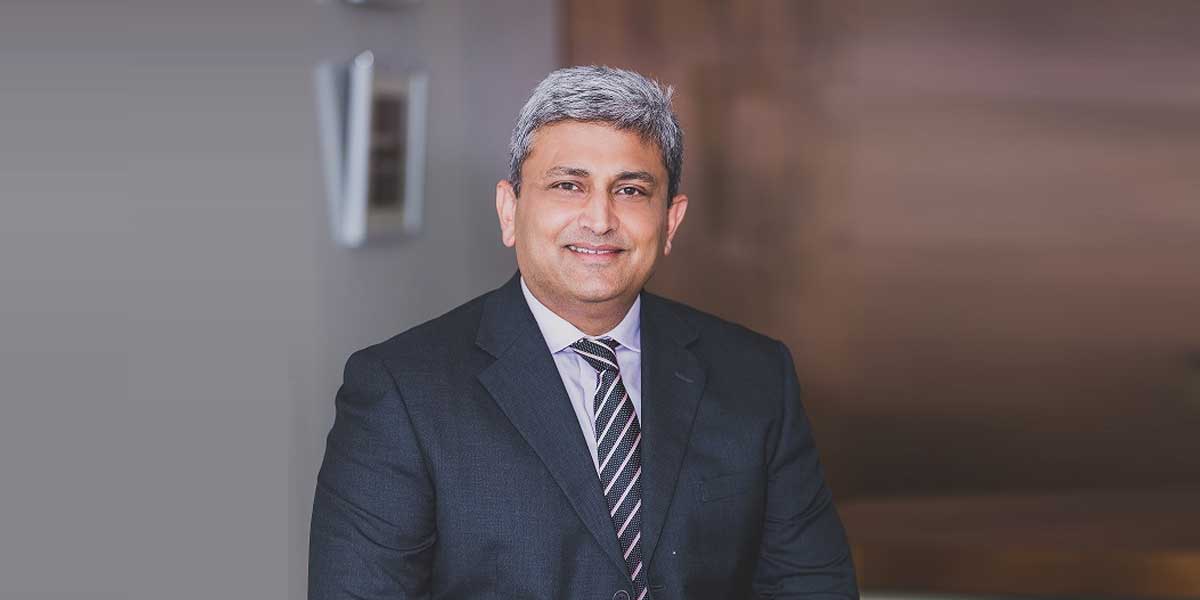 - Nilesh Narwekar, CEO, JSW Cement
India is the second-largest producer of cement in the world. Cement demand is projected to reach 355 million tonne by FY2022.
"With regards to the current market scenario, weakness in demand due to the monsoon season has prevailed in July. Hence, prices and demand in most pockets have softened," says Nilesh Narwekar, CEO, JSW Cement. "Besides, region-specific issues such as sand mining ban and start of the harvesting season have been key reasons for partial demand moderation. Post-monsoon, the demand recovery for the industry is likely to be strong. The increased execution of government-backed projects will ensure sustainable growth for the industry in the long term," he adds, as he shares more on the industry.
Tell us about your new key offerings…
JSW Cement recently forayed into the commercial RMC space with our first green concrete plant at Deonar in Mumbai. We have also ventured into the construction chemicals space with three new products – Enduroplast (Ready mix plaster), Duraflor (Floor Hardener) and Krysta Leakproof (Intercrystalline waterproofing compound). We are also evaluating other parts of the construction value chain.
Tell us about your manufacturing units and operating capacity?
JSW Cement has a current capacity of 14 mtpa grinding capacity across its manufacturing units at Vijayanagar in Karnataka, Nandyal in Andhra Pradesh, Salboni in West Bengal, Jajpur in Odisha and Dolvi in Maharashtra.
The concrete precast market is projected to witness significant growth in the next few years...
The new imperative in India's infrastructure sector is timely execution of projects; and precast is the fastest way to ensure projects don't have time and consequent cost overruns. Precast concrete technology is estimated to save up to 64 per cent time taken for similar projects that use old and traditional construction methods and technology. While it is widely used in metro and bridges, it has not seen much use in residential, commercial and industrial projects. Today, we see Indian construction majors adopting precast concrete technology in constructing projects.
The biggest challenge currently faced in the precast industry is the standardisation of product specifications, which include precast structural floor slabs, walls, architectural facades, masonry, paving, roofing, etc. We expect PESSI (Pre Engineered Structures Society of India) to set up some common standards and ensure they are followed strictly by all precast construction materials and equipment companies.
What are your expansion plans and outlook for the future?
We are on track to achieve our target of 25 million tonne by FY2025. In the East, we will increase grinding capacity from 3.8 mtpa to 9.8 mtpa and clinker capacity from 0.15 mtpa to 1.4 mtpa. In the West, our grinding capacity is expected to increase from 2.2 mtpa to 4.2 mtpa. In the South, our grinding capacity is expected to increase from 8 mtpa to 11.4 mtpa and clinker capacity from 2.2 mtpa to 2.9 mtpa. All of these will take JSW Cement's grinding capacity to 25 mtpa by FY2025. This includes clinkerisation capacity addition of 1.4 mtpa at Shiva Cement. Due to the increasing demand in various sectors, cement demand as per industry estimates is expected to reach 550-600 mtpa over the next four to five years, and JSW Cement would definitely be an active contributor to this growth in a significant way through our expansion plans.
Related Stories