Our inherent flexibility, coupled with not going too deep with cost control measures, was why we were able to capture growth.
01 Nov 2021
Long Read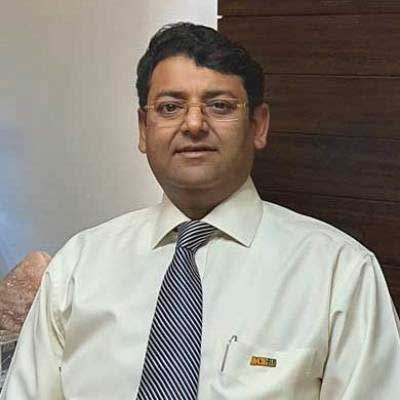 SECTOR: Engineering - Heavy
ACE
Action Construction Equipment Ltd (ACE) is the largest mobile crane manufacturer in India and the world's largest manufacturer of pick-'n'-carry cranes. In addition to mobile cranes, it also offers mobile and fixed tower cranes, crawler cranes, piling rigs, truck-mounted cranes, lorry loaders, backhoe loaders, vibratory 
rollers, motor graders, forklifts, warehousing equipment, tractors and harvesters, and other equipment.
ACE has a consolidated presence in all major infrastructure, construction, heavy engineering and industrial projects across the country and is now making headway into the earthmoving and road machinery segments as well. The company has an in-house R&D department (DSIR-Government of India approved) that works continuously towards product upgradation, development of new models and value engineering. Further, ACE has the widest sales and service network, operating from 100+ locations. 
Sorab Agarwal, Executive Director, ACE Ltd, shares more.…
Strategies to overcome COVID-19 and other challenges in FY2020-21: COVID-19 has brought about a paradigm shift to life as we know it and the way we conduct business. A few strategies we undertook include a review of business strategies and accordingly developing the skills of our employees. The COVID months have given us an opportunity to focus on R&D activities, which involve design and development of new products, upgradation of existing products and VA/VE activities wherever possible. Times are surely challenging but, as they say, 'when the going gets tough, the tough get going'!
Major contributor to growth in FY2020-21: We feel effective communication between team members and collective decision-making with respect to obstacles faced owing to the pandemic were key to be able to sustain and grow our company during the past year.
Decision avoided/made that helped maintain top-line and bottom-line: Our company's inherent flexibility or change-adaptation capability, coupled with not going too deep with cost control measures, was the main reason we were able to capture growth in the second half of last year.
Plans for growth in FY2021-22 and beyond: Our country is on the cusp of a sustained mega growth cycle owing to the government focus on growth of infrastructure and agriculture. Owning to the China+1 strategy, which has already started to play out throughout the world, we feel the manufacturing 
sector in India is also bound to see a lot of progress and expansion over the years to come. Our company is going to be a beneficiary of this growth as we cater to the infrastructure, manufacturing and agriculture sectors with our product mix. During the current year, we are again looking at growth even after the pandemic-induced slowdown during April and May. We continue to work on our strategy of 'Customer First'. Within the current year, we are looking at new model launches, increased cost efficiencies and further expansion of our sales and service network domestically and globally, which will enable us to continue on our growth trajectory.