Call in the home inspectors!
01 Aug 2021
Long Read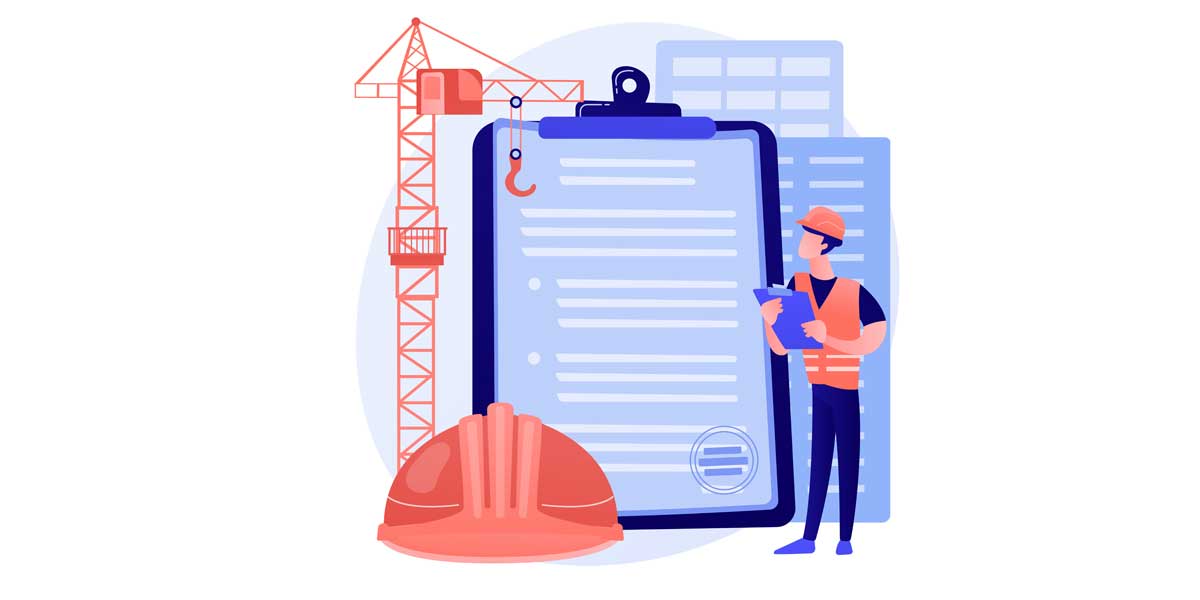 As inspection specialists assist consumers to check the quality of the house before they take possession, developers have started to rely on third party audits of completed projects before handing over to consumers. RERA too mandates that developers must adhere to a five-year defect liability period for structure and services. E JAYASHREE KURUP speaks to experts on why this has helped in upgrading the quality of the asset.
Gone are the days when the developer could hand over a partially completed house to a consumer and expect the buyer to take possession quietly. Today, after the Real Estate Development & Regulation (RERA) Act, it is the consumer's right to insist on getting everything that was promised to him in the builder-buyer agreement. In addition, the developer has a five-year defect liability period so that any structural defect has to be repaired at the builder's cost for five years after possession is handed over to the consumer.
This has spawned a new category of experts – the home inspectors. Take for instance, Uday Simha Prakash of Nemmadi, a Bengaluru-based agency that helps consumers tally all the points with a checklist before taking possession of the flat. "For a 2,000 sq ft home, we have a 1,500-point checklist," says Prakash. He has seen snags in about 35% of the apartments they checked. This ratio is far higher in the NCR, but Nemmadi does not offer its services there.
Explains Rajesh Prajapati of CREDAI-MCHI, "Developers have started asking the manufacturers of lifts, etc, for a five-year warranty to guard against these provisions of RERA. The developer's liability also ends when a consumer makes structural changes such as shifting of walls during interior work."
Many developers today, first get the sample flat done, and use that as a reference point for workers and contractors on how the job has to be done. There are many changes in contractors and workers during the course of the construction. Tiles can be matched against the reference flat so that there is no question of mismatches. At every stage, there are quality control engineers who check and certify that the developers are using the mandated grade of steel according to the design. However, for finishing materials, there are no engineering or architectural checks. That is where home inspectors like Nemmadi come in. Today, about five organisations offer this service of checks against the promised specifications.
One of the major reasons for these snags, says Dr PR Swarup, Director General of the Construction Industry Development Council (CIDC), is because building materials are used without any checks for quality and durability. Secondly, the labourers, supervisors and sometimes even engineers putting the house together, do not have the relevant expertise to install the fixtures and other elements without flaws.
Many developers have started more stringent checks on materials entry and inspection. "At every stage, there is a quality control engineer assessing the materials," says Prajapati. At the conclusion of each phase of the project, the structural inspector checks whether the structural specifications given in the design are adhered to. The all-clear certification does not come if the developer has cut corners.
Prakash finds that most developers get the third party certification for construction quality to ensure that their name is not spoilt in social media comments. While Nemmadi offers services in Bengaluru and Chennai routinely, he often gets requests to other cities. Once he flew his team to Kochi to execute a third party audit for a developer. This quality team directly reports to the management and is well versed in the National Building Code (NBC), the city development norms, etc. This helps keep the projects above board.
Property portals like Magicbricks and Housing.com now offer these services on their sites. This kind of acceptability to the customers also puts pressure on developers to perform better. About three years ago, Prakash found space deficiency to be a big problem. Prakash says, then, about 62 per cent of apartments they inspected fell short on area. This has reduced considerably, he says.
Secondly, they check for leaks and cracks. If they spot a crack, they try to check whether it is a structural or a surface crack. This is analysed by experts to figure out what solutions and fixes can be recommended.
Unequal thermal expansion of concrete and brickwork often leads to cracks at the joints. While these can be fixed, it requires the developer to help correct these cracks.
After RERA has come in, consumers have more confidence to ask for these defects to be fixed. Explains a leading developer in Mumbai who did not want to be named, "The engineer always knows the right thing and puts it into the drawings. However, the problems arise when developers feel they know better and misread and misinterpret the drawings."
Swarup advises consumers to be particularly vigilant about wet areas "Once water seeps into the structure, it can result in rusting or splaying of the structure," he says.
Prakash recommends a root cause analysis so that the problem is fixed permanently. Seepage can have multiple implications. In very old buildings, such as the ones that collapsed in places like Bhiwandi in Mumbai or Shahberi in Greater Noida, the seepage and rust had eaten into the structure to such an extent that it impacted the structural efficacy of the building. "In the case of old structures, seepage near electrical conduits could result in short circuiting or even electrical jolts to residents," says Swarup.
Cracks and crevices on the roof due to thermal differential can lead to seepage. Tectonic shocks, wind sways or even major shocks due to metro or rail movement close by can cause cracks. Swarup says improper alignment of tiles is an indication that all is not well. These need to be retrofitted. Flooring can have problems if the mason has not laid the base properly.
The regulatory regime is tightening around the lax attitude to property maintenance. "The NBC has included a part on structural safety and maintenance," explains V Suresh, Vice Chairman of the NBC. He recommends that adequate maintenance charges are collected from tenants so that proper preventive maintenance takes place.
E Jayashree Kurup is Director, Real Estate and Cities, Wordmeister Editorial Services.
Image courtesy: Infographicvector created by vectorjuice 
Related Stories