CE market to grow by 11% to 90,950 units in 2022: Samir Bansal
01 Apr 2022
Long Read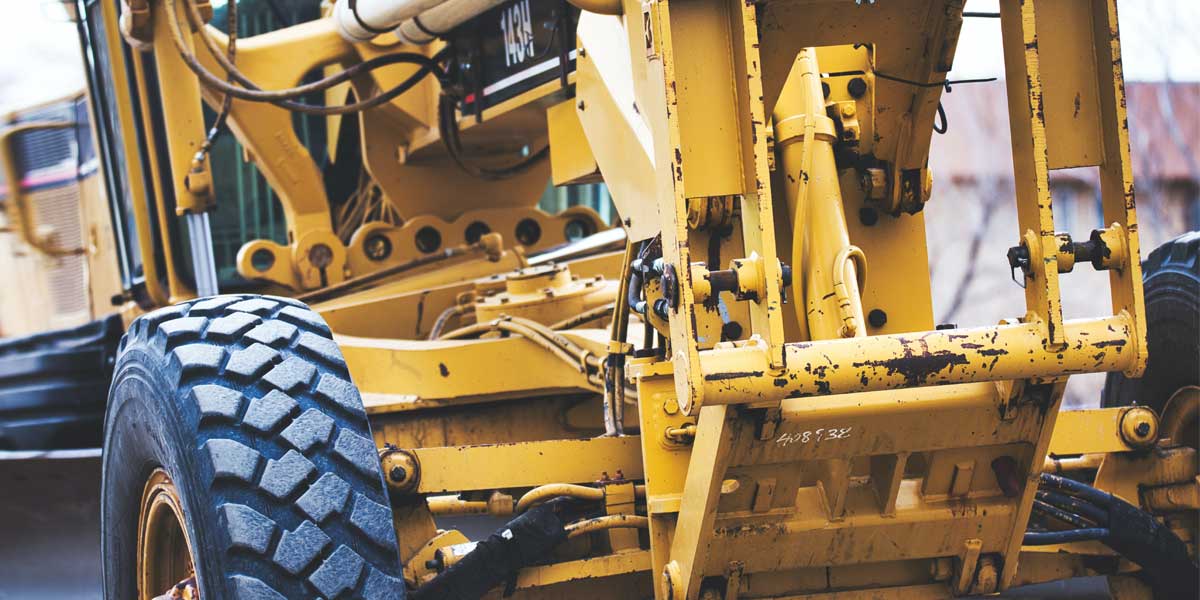 Construction equipment demand peaked at 68,193 units in 2011, but sales declined successively for the next three years to 44,514 units in 2014. The trend reversed and the market started to grow as a result of the Government's renewed focus on infrastructural development and related policies and administrative reforms. The construction equipment market grew by 2 per cent to 45,371 units in 2015, 37 per cent to 61,965 units in 2016 and 18 per cent to 73,031 units in 2017, breaching the earlier high of 2011.
Sales grew by an impressive 35 per cent to peak at 98,286 units in 2018 but fell 15 per cent to 83,470 units in 2019. Demand declined a further 12 per cent to 73,593 units in 2020, a much less severe fall than the industry's expectation at the start of the pandemic. The market mitigated the impact of COVID-19 well and, despite a severe second wave of the pandemic, registered a 12 per cent growth with sales of 82,218 units in 2021.
Among large volume equipment, crawler excavators grew 33 per cent in 2021, mobile cranes 34 per cent and wheeled loaders 31 per cent. Mini excavatorswitnessed an impressive rise of 50 per cent, while rigid dump trucks registered very strong growth of 70 per cent in 2021. The telehandler market also expanded by 30 per cent, motor grader sales increased by 5 per cent and skid-steer loaders by 4 per cent in 2021.
However, demand for backhoe loaders declined 2 per cent in 2021, compaction equipment fell 4 per cent and the asphalt finisher market shrank 1 per cent. Crawler dozers registered the highest drop among all, with sales dipping 17 per cent in 2021.
Going forward, the Indian construction equipment market will primarily be driven by construction, mining and other infrastructural development activities, which will be supported by the macroeconomic situation, policy and reforms, and availability of funds.
The general atmosphere for infrastructural development in the country is conducive to growth in construction and mining activity. The highly ambitious National Infrastructure Pipeline (NIP), with an investment of Rs111 trillion during 2019-2024, will change the landscape of infrastructure development in the country if implemented with the same zeal with which it has been planned.Energy (24 per cent), roads (18 per cent), urban development (17 per cent) and railways (12 per cent) will together account for over 70 per cent of the projected capital expenditure for NIP.
That said, there are various challenges on the way. Infrastructure projects have long gestation periods and, apart from planning and execution issues, legal and procedural problems may arise during the construction phase. These create uncertainty in project execution, which increases the risk for investors and lenders. Further, the current non-performing asset level in the Indian banking system and non-banking finance companies (NBFCs) is still very high.
Macroeconomic indicators are not signalling a very positive state of the economy at this point of time. The impact of the war between Russia and Ukraine on the world economy is also a hot topic today and India is not insulated from the adverse impact.
Also, the success of infrastructure creation not only depends on the Central Government but also needs participation from state governments and the private sector. Therefore, any slackness by stakeholders may impact the level of infrastructure development activities.
The current challenge of rising input material costs being faced by the industry will also impact project and equipment costs. Transition to CEV Stage-IV already has price implications for machines on which this new emission rule is applicable. Further, the Government has proposed to upgrade emissions standards to CEV Stage-V from April 2024, which may also affect sales temporarily owing to technological changes and price rise.
The next general election, scheduled in 2024, may disrupt the speed of execution of construction and mining projects for a short period, as it happened in 2019. Accordingly, Off-Highway Research forecasts the market to decline in 2024.
Based on all foreseeable factors, the Indian construction equipment market is expected to follow an upward trend in the next five years. Off-Highway Research forecasts it to grow by 11 per cent to 90,950 units in 2022 and a further 8 per cent to 98,550 units in 2023. Sales of construction equipment are predicted to fall 7 per cent to 91,800 units in 2024 but will bounce back with a 9 per cent growth to 100,100 units in 2025 and a further 6 per cent to peak at 106,200 units in 2026. This forecast assumesno further wave of COVID-19 will hit the country.
Almost all types of equipment will witness growth, though the market will continue to be dominated by the five most popular products: backhoe loaders, crawler excavators, mobile cranes, compaction equipment and wheeled loaders. Backhoe loaders will continue to remain the largest selling type of equipment but crawler excavators will grow at a faster pace. In addition, the market for mini excavators and skid-steer loaders will expand significantly from current levels.
Related Stories