FASTEST GROWING CONSTRUCTION COMPANIES IN INDIA
01 Nov 2021
Long Read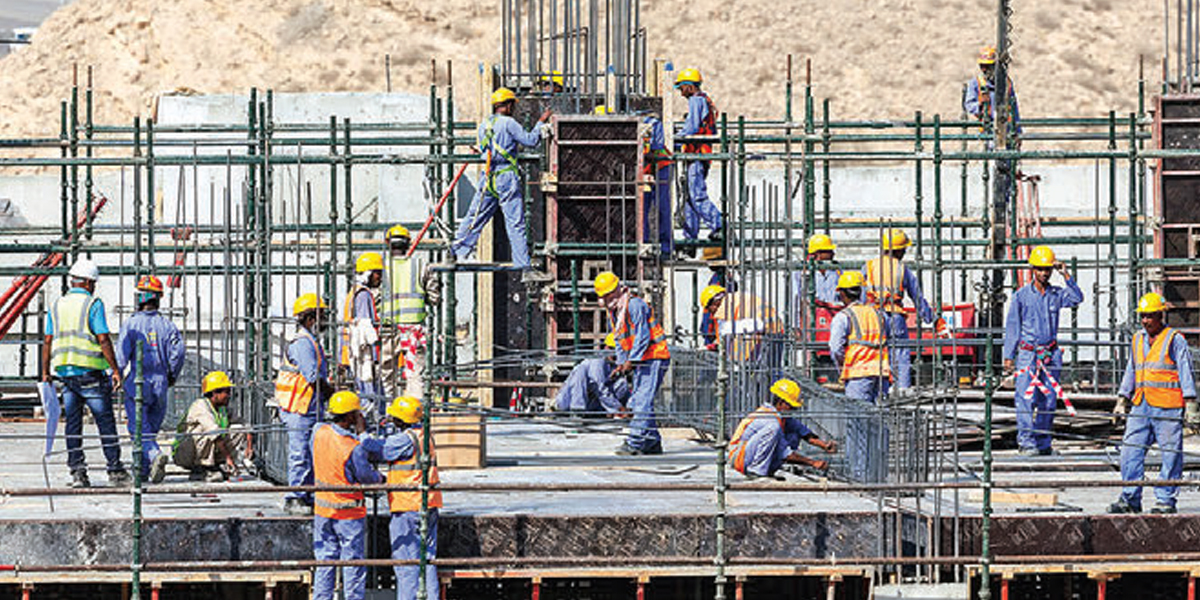 Infrastructure is a major focus area for the Indian Government. Whether it is highway development, bridges or other infrastructure projects such as power, aviation, water transport and railways, the Government has been providing the right impetus to every sector. Initiatives such as the Smart Cities mission and expressway corridor, in addition to the National Infrastructure Pipeline (NIP) and the recently announced National Monetisation Pipeline (NMP) indicate that the Indian infrastructure sector remains a vibrant space for development.
Indeed, the infrastructure sector is a key driver for the Indian economy. It is highly responsible for propelling the country's overall development and enjoys intense focus from the Government to initiate policies that would ensure time-bound creation of world-class infrastructure. Data from the Department for Promotion of Industry and Internal Trade (DPIIT) shows that FDI in the construction development sector (townships, housing, built-up infrastructure and construction development projects) and construction (infrastructure) activities stood at $26.08 billion and $24.72 billion, respectively, between April 2000 and March 2021. In FY21, infrastructure activities accounted for a 13 per cent share of total FDI inflows of $81.72 billion.
India plans to spend $1.4 trillion on infrastructure projects through the NIP from 2019 to 2023 to ensure sustainable development.
Highway development is among the best-performing segments. In the roads sector, the Government's initiatives to increase private-sector participation has proved to be a boon for the infrastructure industry as many private players are entering the business through the public-private partnership (PPP) model. In Union Budget 2021, the Government allocated `60,241 crore for roadworks and `57,350 crore for national highways. It plans to construct 8,500 km of roads by March 2022. Moreover, an additional 11,000 km of national highway corridors will be completed by March 2022. The Government has also announced an outlay of Rs.118,101 crore for the Ministry of Road Transport and Highways (MoRTH). Further, under the Bharatmala Pariyojana, it has awarded projects worth Rs.5.35 lakh crore, including construction of over 13,000 km of roads worth Rs.3.3 lakh crore. In fact, MoRTH has achieved a milestone by constructing 13,298 km of national highways, at a construction rate of 37 km per day, in FY21.
NHAI is currently executing five greenfield expressways spanning 2,483 km (1,887 km awarded) and 17 access-controlled corridors spanning 5,926 km (2,358 km awarded). This implies an estimated balance award potential of 4,164 km worth Rs.1.45 lakh crore over the next two to three years. NHAI is targeting to commission these expressways or corridors by FY25. Besides these, it will also continue to award the balance components of Bharatmala, which should lead to a total award potential of ~6,000 km per year for the next three years.
With regard to financial viability, the NMP seems to be a positive step. The strategic objective of the asset monetisation programme is to unlock the value of investments in public-sector assets by tapping private-sector capital and efficiencies. This capital can thereafter be leveraged for augmentation or greenfield infrastructure creation. Asset monetisation, also commonly referred to as asset or capital recycling, is a widely used business practice globally. NMP estimates aggregate monetisation potential of Rs 6 trillion through core assets of the Central Government, over FY22-FY25. The top five sectors (by estimated value) capture around 83 per cent of the aggregate pipeline value. These include roads (27 per cent), followed by railways (25 per cent), power (15 per cent), oil and gas pipelines (8 per cent), and telecom (6 per cent).