Putzmeister Concrete Machines
01 Jun 2022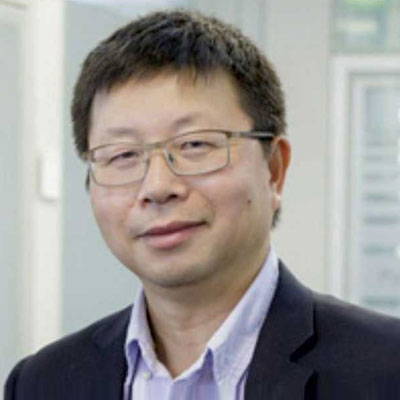 Putzmeister has over 60 years of global experience and expertise across a range of concrete placement applications. Over the years, the company's innovations have enabled advances in concrete pumping and has set industry benchmarks and standards. Dr Xiangyang Jiang, Managing Director, Putzmeister Concrete Machines, shares more…
A parameter that has contributed towards being among the 'admired brands' in construction?
Developing solutions that add value to our customers' business is at the heart of everything we do. When customers invest in Putzmeister solutions, they benefit from the best-in-class technology in concrete pumping. We follow a continuous R&D process and regularly enhance or add new features to our range of concrete pumps and shotcrete equipment.
For instance, at Excon, we introduced the enhanced Ergonic 3 control system on our range of Truck Mounted Concrete Pumps. Customers will be able to make significant fuel savings during the pumping operation with the enhance Ergonic Output Control. Also, available on our newly launched range of Stationary Concrete Pumps – BSA 1004 D and BSA 1005 D, EOC will be introduced to our eSmart range of Stationary Concrete Pumps in the coming months.
Operating comfort, convenience and safety are also importance in the solutions we develop. The customer benefits from a long service life, durable wear parts and fewer replacements over the life of the machine. Our machines are known to garner a higher resale value. Our service team supports our customers with deep application expertise onsite and remotely. Our extensive service and parts network supports Putzmeister and Sany concrete products across the country as well as in Nepal, Bhutan and Bangladesh. The trust and confidence that customers place in us and an extensively trained pool of operators helped us get this recognition. We celebrate 15 years in India, and thank our customers, operators, suppliers and partners for this honour.
What is that one thing that your customers value most about you?
When customers deploy Putzmeister equipment on their job site, they can be rest assured in the fact that they will enjoy maximum uptime, operating efficiency and convenience, lower operating and maintenance costs, and a long service life. Product quality, machine reliability and performance, and after-sales support are the top three reasons that customers choose us.
Are your products priced higher than your competitors?
Customers do pay a premium for Putzmeister equipment. And we ensure that our customers enjoy a higher RoI. Customers benefit from the best-in-class technology, superior product quality with high performance, lower operating and maintenance costs, a longer service life and a higher resale value.
How will FY22-23 plans contribute to the admired quotient?
Putzmeister has not only helped shape concrete construction, but set industry benchmarks in delivering improved performance, lower service and maintenance costs, unmatched fuel efficiency, intuitive operations, and maximum uptime through our range of products.
We will continue delivering differentiated solutions to help customers meet their unique challenges in applications and our equipment operators with the most convenient user experience.
"We will continue focusing on delivering differentiated solutions for our customers to help them meet their unique challenges in applications."
Related Stories