Top Challengers 2021
01 Nov 2021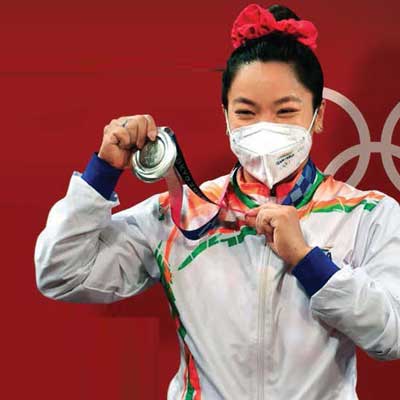 While the pandemic rages on, India Inc soldiers on. Despite the new normal causing disruptions in demand, labour and the supply chain, some remarkable companies have continued to weather the storm and grow consistently. CW identifies the Top Challengers of FY2021 the gladiators of the construction, infrastructure and building materials arena.
COVID-19 has changed the world irrevocably in every way – how we live, work, connect with each other and conduct our business. The concept of work from home has been adopted by most service providers; the supply chain has changed; and more automation has been instituted in most manufacturing facilities. 
Though any change is uncomfortable (at least initially) leading to challenges, India Inc has been growing consistently. If the upward movement of benchmark indices is any indication, it appears earning capabilities have hardly been impacted. Rather, the way the primary market has been buzzing, many privately owned companies have opted to get listed on the bourses. 
If we examine the performance of India Inc, in FY2020 only the last quarter was affected by the pandemic-led lockdowns and restrictions. However, FY2021 as a whole had to undergo different levels of lockdowns on the back of the first and second waves. However, despite all the challenges, some companies managed significant growth on the operational and financial fronts. At CW, we are recognising their efforts by ranking the top performers. 
We have analysed companies from the universe of construction and contracting, engineering, metals, building materials and the cement sector to honour those who have been able to overcome the hurdles they faced on the macro and micro fronts.
We have followed a rigorous method by focusing on parameters such as net sales, profit before depreciation, interest and taxes (PBDIT) and net profit. While sales figures are important as they reflect how the demand for products or services is moving, PBDIT figures guide us on how the company is doing at the operational level and its efficiency. As for net profit, it clearly shows how much is left for shareholders. Further, in the context of the current series of defaults on payment by a few companies, we have also closely observed if companies analysed by us have risked their debt profile or leveraged too much; hence, parameters like long-term and short-term borrowings have been examined. With such comprehensive analysis, companies that have managed to show ability to grow are true challengers showing their mettle in a difficult economic environment.
We have selected companies that have shown improvement in at least two of the parameters mentioned above: Net sales, PBDIT and net profit. For instance, if a company has managed to show an increase in sales but failed to show improvement in PBDIT and net profit, it has not been considered. Further, to define the major league of challengers, we have only considered companies with a market capitalisation of over Rs.5 billion and companies with FY2020 sales of more than `5 billion. This is to ensure the companies managed to post strong growth in a higher base. 
There are a few companies who posted losses in FY2021 but we ensured that losses reduced compared to FY2020. Owing to the pandemic, a few companies did not conduct their annual general meetings; we have sourced data from the annual figures announced by them in the March 2021 results. We have made a few adjustments; for example, for companies with fiscal closing other than March 2021, we considered the financial performances of the trailing four quarters. Companies that have not yet announced their March 2021 quarter results have not been considered. (A few companies had not announced their Q4 FY2021 results even till the second week of July 2021). Apart from this, a few organisations chose not to participate in this process and hence do not figure in the list.
We provided a weighted average to three parameters: 40 per cent to sales, being a prime growth driver, and 30 per cent each to PBDIT and profit after tax (PAT). After ranking the companies on growth in percentage terms (FY2021 over FY2020), the rankings were provided with weightages. This process helped us rationalise the ranking process and all players were rated on similar ground. In some cases, we offered the selection panel the right to veto by adhering to qualitative factors. The final list is an extensive one and the panel has taken into account almost all aspects that needed to be considered. We have chosen not to rank them as the companies belong to diverse sectors and the purpose was to select those who have braved the odds.
Read on to discover the strategies adopted by these companies who have made it to the list of CW's Top Challengers 2021!
Top Challengers 2021
Action Construction Equipment Ltd
APL Apollo Tubes Ltd
BEML Ltd
ELGI Equipments Ltd
HG Infra Engineering Ltd
Jindal Stainless Ltd
JK Cement Ltd
KNR Constructions Ltd
Mangalam Cement Ltd
Ramco Industries Ltd
Ramky Infrastructure Ltd
Sagar Cements Ltd
Somany Ceramics Ltd
Visaka Industries Ltd
Related Stories