Energy, discipline, and originality in design
01 Aug 2021
Long Read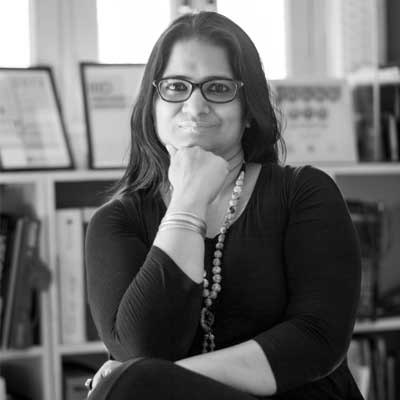 CW Design Build spoke to Rachna about establishing her firm, changing design philosophies, use of technology and more.
What is your vision for Studio IAAD?
Our vision since the inception of Studio IAAD has been to be design trendsetters. Design is a constantly changing discipline, and we emphasise evolving with it by adapting to the unique needs and context of every client and project. We follow a design philosophy of building legacy/enduring excellence/design for all time, by blending innovation with local context to create elegant spaces that stand the test of time.
Tell us about the major challenges you faced while establishing your firm and what were your key learnings from them?
When I first started the firm, I had been in the field for over a decade. While I was exploring projects in different typologies, I had the fortune of being able to work on prominent projects in both an established and a developing sector - residential projects as the former and multiplexes as the latter. This helped us develop a strong professional relationship with PVR cinemas, who we have now designed over 36 projects for. This further helped me and Studio IAAD become established names in the design field, and further expand our range of projects and designs.
Tell us more about the latest technology you have used in the various commercial projects taken up by Studio IAAD.
Innovation is a continuous process when it comes to design. The most significant advancements we have made over the years are in the field of design style and planning. We were among the first in the country to create indoor experience centers that are built to be multilaterally immersive. We have since then, designed multiple incredible indoor projects and have framed the definitive style for designing experience centers in the country. Our work in the field continues to evolve even today, where we are applying many of our design successes from the style to a new age, experiential learning school design ideology that is quickly being adopted across the country.
How has your design philosophy changed over time, especially in the light of the pandemic? What changes have you made in your work protocol due to the pandemic?
There has been a significant paradigm shift in the aspects that clients prioritise in their design, due to the pandemic. Holistic and functional design used to be paramount; but now the focus has shifted towards integrated design that incorporates aspects of biophilia and personal well-being, across typologies. Studio IAAD is a leader in biophilic design in the country, and an increasing number of clients have expressed an interest in this approach due to the increased affinity and respect for nature that has been induced by the pandemic.
How do you approach design to accommodate aesthetic and functionality in commercial projects?
Our design approach to commercial spaces is that of creating a functional landmark. When designing commercial spaces, they have to resonate with a wide variety of visitors in multiple settings. To accomplish this, we implement a broad design strategy that combines aesthetic and functionality in a way that evokes core feelings like awe and warmth. Biophilia plays a strong role here, as we incorporate plant life and natural materials to make the building feel more soulful and livelier. Carefully designed common areas act as the primary point of contact that visitors have with the structure, and allow for comfortable engagement with all the highlights of the project.
How do you incorporate sustainability in your work?
Our approach to design incorporates sustainability at the fundamental level. Our philosophy of Building Legacy emphasises on creating high performance structures based on client requirements and local context, that stand the test of time. By making our designs timeless, we significantly reduce future costs and processes required to redesign or renovate aspects of the project, and thus reduce resource consumption. Biophilic design is also written into our DNA, and is reflected in subtle touches such as prominent natural lighting and ventilation, which combine to improve user well being and elegantly add to the aesthetic of the structure.
Which of your projects till date have been the most innovative and experimental and how?
We're particularly proud of our work on the experience center for Elevate, a luxury residential project in Gurugram. The focus of the project is to be a private retreat for the residents, and we decided to integrate that aura into the interior and exterior spaces. We prioritised the human element and feel-good factor by moving away from flashy aesthetics and instead, closer to warmer lighting and colours. The interiors use elegant European design features, that are accentuated by carefully selected artworks to browse as you walk through the center. Surrounding the structure, we planted a small private forest that residents can enjoy walking through, acting as a natural screen between the built volume and the city.
How would you define your style of design? How do you ensure that your projects bear your signature?
Our design style would fall less into a singular concept and more into a philosophy that applies to all our projects. If I were to distill it, it would have three primary components. The first is to design in sync with context - this incorporates the clients' vision, our approach, and the local context that influences where the structure will be built. Second, we prioritise designing for experiences, to make our spaces memorable to all their visitors, even after they have left. And finally, we value designing our projects to be in sync with nature. One thing that has been highlighted by the pandemic is that isolation from nature results in significant mental fatigue. By incorporating natural touches and biophilic elements into our spaces, we make them feel closer to nature and more welcoming for visitors to spend time in.
While we don't have a signature style, perfecting these elements to create designs that are uniquely timeless is and always will be our guiding principle.
What changes have you perceived in your clients (in terms of demands, awareness, aesthetics, etc.)?
Over the years, design has become more accessible to people, and we've seen that reflected in the level of awareness of our clients. This has made our design process more collaborative with the client, as we implement their vision with our expertise. This growth in informed decision making has helped us better deliver our clients' requirements, and also innovate with blending styles and features to best suit their needs.
Tell us about the projects you are working on currently.
We are currently working on a wide variety of new projects ranging from experience centers to luxury residences, across the country. Our focus in the last year has been towards engagement points for the public, and creating spaces that are more immersive to the end user. The ongoing projects give us the opportunity to implement new ideas in both commercial and private spaces, and give us exciting opportunities to innovate and grow as a firm.
What advice would you like to give to aspiring architects/designers?
Design is an art, such that it reflects your energy, discipline, and originality. So I would like to tell all aspiring architects and designers - design with your heart, and don't be afraid to challenge the rules. Your passion and ideas will always set you apart as a designer; so don't hesitate to act on it and create something that no one else has before.
Related Stories