Are we set for a tidal wave in construction?
01 Jun 2022
Long Read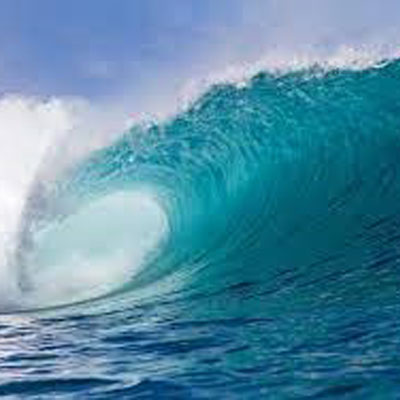 Holcim's divestment of its pre-eminent position as the second largest cement manufacturer in India with brand Ambuja and brand ACC was sold in a matter of days despite the prized tag of over $ 10 billion. Not only did the deal close within days, the open offers it triggered were also rolled out in quick succession, making the total investment for the winning bidder, the Adani Group, $ 10.5 billion, plus another $ 3.5 billion towards the acquisition of shares through the open offer. The private sector, which has remained shy during the past eight years, is seen to have made a beeline for this acquisition with JSW Group and Aditya Birla Group stitching solutions for finances and beating policy hurdles respectively.
This is one of the biggest deals in the history of building materials in India. The Adani Group has been particularly proactive, snapping up airports, roads, ports, logistics, green energy and now cement too. In December, Adani Enterprises won contracts from the Uttar Pradesh government to build three stretches of the 594-km Ganga Expressway. The fourth section was awarded to IRB Infrastructure, where Adani's share of work is 80 per cent of the total project. Now, Adani is in talks to raise Rs 120 billion from SBI towards this massive project. Its capex plan for the next two years includes $ 4.2 billion for airports and $ 2.2 billion for roads alone. The group's roads portfolio comprises 14 projects with over 5,000 lane km with asset value exceeding Rs 41,000 crore spread across India.
Meanwhile, it is heartening to see the Finance Minister proactively moving in with imposition of export taxes on steel, which has seen exports surge from 12 million tonne (mt) to 18 mt against a total annual production output of 120 mt in FY2022. Tariffs on new iron ores and concentrates have been raised to 50 per cent from 30 per cent, and duties on pellets hiked to 45 per cent from zero. The Government has also removed import tariffs for coking coal and coke. These actions could collectively help cool down the steel price steam.
The auction of mineral blocks has stabilised as 186 mines have been put on sale so far. Of the 186 mineral blocks, 28 were auctioned in the past two months and 46 were successfully sold in FY22, according to the Ministry of Mines. The recent looming power crisis and shortage of coal has prompted Coal India to accelerate its plans. It is eyeing 12 per cent growth in its production during the current financial year and has received environmental clearance for 20 proposals, which shall add an incremental capacity of 22 mt per year. Additionally, 36 mining projects have been cleared by Coal India with a sanctioned capacity of 333 mt and an incremental capacity of 220 mt.
Through its implementing agencies, the Government reportedly constructed 10,457 km of National Highways in 2021-22, a 24 per cent decrease from the previous fiscal despite the downscaled target of 12,000 km (the earlier target was 40 km per day, which would have translated to 14,600 km). So, in effect, 4,143 km less than originally planned. However, as per Union Minister Nitin Gadkari, it aims to construct a record 18,000 km of highways in 2022-23 at a pace of 50 km per day! The FY23 target is 72 per cent higher than what was constructed in road length during the last fiscal. A tall ask indeed! Further, the Government also plans to award construction contracts of 18,000 km in FY23, according to the minister. Given that the monsoon is knocking at our doors, the post-monsoon period could see a tidal wave in construction.
There are nearly 12 state elections due until May 2024, which is when the general elections will be held. Going by the trend seen in the elections in Uttar Pradesh, which had a development agenda, it is likely that we will see a positive infrastructure push in the states of Gujarat, the Northeast, Karnataka, Chhattisgarh, Madhya Pradesh and Rajasthan.
Ganga Expressway
Holcim
Coal India
Decrease from the previous fiscal
Related Stories