Make or break?
01 Sep 2021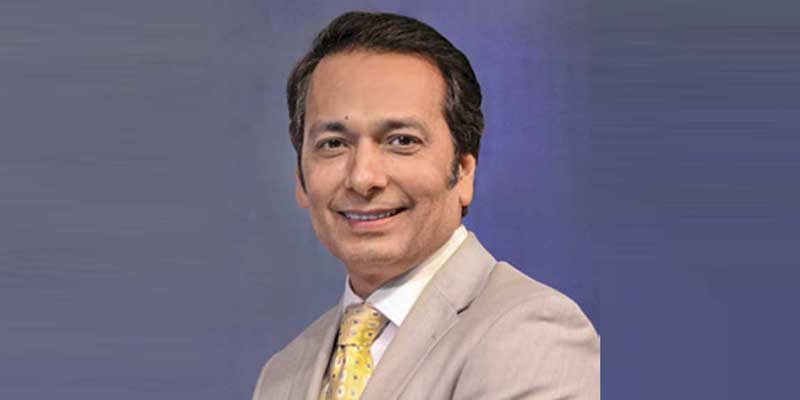 In March 2020, I had recorded a video where I had forecast that this would be a golden opportunity for India to build itself as an alternative manufacturing hub for the world.
(You can click the QR code below and see the video.)
The latest report released by Cushman and Wakefield rates India as the second-most sought-after manufacturing destination in the world. It is second only to China and has surpassed the US to bag the second ranking. However, India slipped a rank in the cost scenario and was overtaken by Indonesia. The Cushman and Wakefield 2021 Global Manufacturing Risk Index states that India could benefit from relocations from China to other parts of Asia, as it already has an established base in pharmaceuticals, chemicals and engineering – sectors that continue to be the focus of US-China trade tensions. It recommends reforms in land and labour laws as theseare critical to ensure India's success as a global manufacturing hub. In the cost scenario, India and Vietnam were overtaken by Indonesia, while China retained its lead position. India slipped to the third rank, while Indonesia moved to the second from the fifth spot.
But when it comes to the risk scenario, which takes into account lower levels of economic and political risks, India loses its prime spots. The country has been clubbed in the third quartile of the rankings along with Malaysia, Belgium, Indonesia, Bulgaria, Romania, Thailand, Hungary, Colombia, Italy, Peru and Vietnam, indicating high risk. Some of this may have been allayed with the withdrawal of the retrospective tax as the report may not have surveyed respondents after the withdrawal of the retro tax. On top of the first quartile is China, followed by Canada, the US, Finland and the Czech Republic. The second quartile has countries like Lithuania, France, Netherlands, Spain, Poland, Japan and the UK.
Reports of a successful turnaround in exports are already doing the rounds as exports crossed $35 billion in July and $34 billion in March 2021, and have remained above $30 billion for the fifth consecutive month in July. Prime Minister Narendra Modi has set an ambitious target of $400 billion for merchandise export in 2021-22 and directed the Ministry of Commerce to work on a detailed roadmap that includes finding products with export potential in virtually every district of the country, roping in industry bodies and involving Indian missions abroad. The ministry needs to provide taxsops on specific exports and interest subvention schemes and sign free-trade deals to provide a fillip. Exports of construction equipment like JCB, Schwing Stetter and ACE are also on an upswing. The $1 trillion infrastructure plan launched by US President Joe Biden has a great opportunity for India's engineering back-office business.
In other news, the 16th CWAB Awards were held virtually for the second consecutive year and we were pleased to receive a higher number of nominations; several new faces have begun making a mark among our listing of India's Top Architects and Top Builders. Check out pages 38-91 for the winners. The awards concluded after three webinars were held on 'The Future of Architecture', 'Women in Architecture' and 'Trends in Design-Build' on three prior weeks. (You can revisit these by scanning the QR code below.)
Our Special Report on "Realty Valuations" throws light on why investors do not trust realty stocks; after 14 years of introduction, the NIFTY Realty index has eroded 60% of its valuation with several companies like DLF, Parsvanath, Unitech and IndiaBulls underperforming. The current scenario has led to consolidation and though several are standing strong in the face of adversity, like Godrej Properties, Oberoi Realty, Brigade Group and Prestige, the realty sector has to work towards better governance for better value, else it will lose the opportunities that have been provided to better governed sectors on the bourses.
(See pages 112-116 for the report.)
Video recording:
Interlinking:
The 16th CWAB awards
Related Stories