Unlockdown 3.0: Where the mind is without fear…
01 Aug 2020
Long Read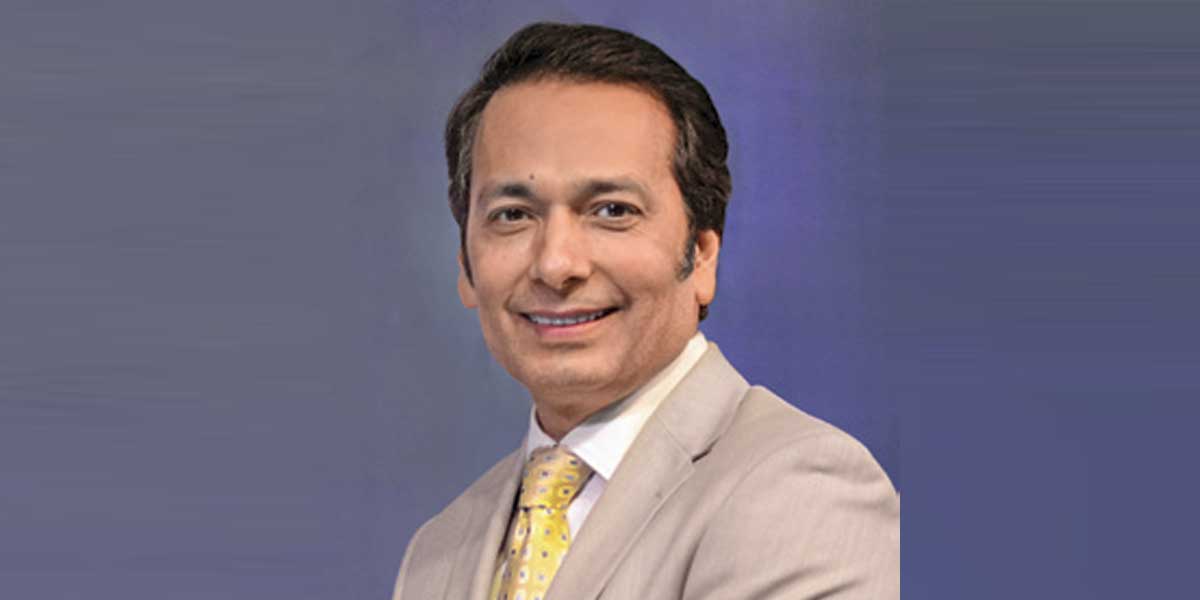 Last month, this column recommended that the government take divestment seriously if we are to resurrect our economic balance. 
I am happy to report that the buzz since then around divestment has not stopped.
India's disinvestment target for 2020-21 is Rs.2.1 trillion against last year's achievement of `34.85 billion, against the 2019-20 target of Rs.1.05 trillion. Divestment crossed `1 trillion only in 2017-18 in the past 10 years – Rs.37 billion from this was received by selling shares internally among PSUs; ONGC bought the government's 51 per cent stake for cash. 
The second highest divestment was in 2018-19 of Rs.80 billion. Government shareholding in three blue chips that are part of the CPSE ETF – namely NTPC, BEL and PowerGrid – has reached the 51 per cent threshold, thus making further stake dilution impossible. 
It may have to replace these stocks with other blue chips where government shareholding is comfortably above the 51 per cent threshold. So, while FY2018 and FY2019 did send out a good signal for divestment, FY2020 has slipped. Rather than try to get best prices for shares when they reach their peaks, the government must go about its divestment plan as per target.
India's other means of raising economic spirits could be to engage high-level FDI. Here, the country has managed to attract $20 billion during April-June 2020 during its lockdown. Google's parent Alphabet's CEO Sundar Pichai announced a $10 billion investment in 'Digital India' in the next five to seven years. Another major announcement during this period was by US-based Facebook, which said it would put in $5.7 billion in Reliance Jio platforms. Saudi Arabia's Public Investment Fund has also announced plans to put in $1.6 billion in Reliance's Jio. Another substantial investment of $1 billion was announced in recent days by Taiwanese electronics company Foxconn.
Besides these, chipmaker Qualcomm's investor arm Qualcomm Ventures, consumer electronics major Thomson, Japan's Hitachi, South Korea's Kia Motors and Samsung, auto parts company Hyundai Mobis, SGS (which partnered Amazon to open its first accreditation testing lab in India),  Japanese electronics company Tsuzuki (which has opened a brand-new plant at Reliance's Model Economic Township in Jhajjar in Haryana, are all in the fray in the final stages of negotiations to benefit from the Ministry of Electronics and Information Technology's (MeitY) Rs.410 billion production-linked incentive (PLI) scheme to make mobile phones and certain other specified electronic components. This scheme would give incentives of 4-6 per cent to companies that manufacture mobile phones and other electronic components. The PLI scheme will be active for five years with FY2019-20 considered as the base year for calculation of incentives. This means all investments and incremental sales registered after FY2020 will be considered while computing the incentive to be given to each company. 
This is likely to set the stage for India to become a major production hub for exporting mobile phones. Both Foxconn and Wistron, the global contract manufacturers for Apple, have applied for the scheme. Among local players, Lava, Dixon Technologies and Karbonn have applied so far. Samsung and Flextronics are also in the fray. 
Firms can apply till July 31 and selected companies will be announced by early August. 
Initially, five global and five local companies will be selected to avail of the scheme. I wonder why this is being restricted to such few companies. If interest is high, PLI 2.0 should be rolled out next quarter. This is likely to be the new client base for pre-engineered buildings, erection of industrial plants and the engineering business. Infusion of FDI is our only short to medium-term solution to Capex and employment generation from the private sector.
GST collections for the April to June quarter stood at Rs.1.86 trillion, a 41-per-cent drop in comparison to the Rs.3.14-trillion collected in the same period last year, resulting in a shortfall. The Centre is now unable to guarantee the shortfall for states as was originally decided. If revenue collections in 2020-21 are projected at 65 per cent of the revenues collected in 2019-20, there will be a revenue gap of `2.67 trillion for states. This would create a huge setback for them in coming months in funding their projects.
Workers have begun returning to work sites as large contracting firms like L&T and Shapoorji have indicated, and work is stepping up. The projects that will be quick on their feet will be roads, metro-rail, irrigation, mining, and agri-infrastructure, among others. 
The use of technologies like precast and prefab, which have been used in very selective projects, needs to increase going forward for us to avail the advantages of precision, resource-efficiency, low wastage, speed of execution, and least inconvenience to society. But for this to truly benefit India's construction sector, some standardisation is needed at the industry level. Considering almost all the roads being built across the country have been requisitioned by the government, standardisation must be insisted upon. Metro-rail must also follow suit. Similarly, standards must be set for affordable housing so that these technologies can be encouraged, and the benefits realised.
Unlockdown 3.0 is nothing but a new state of mind where we need to resume activity, albeit safely. 
Waves of infections will occur across the country before things begin to settle down to a reasonable level. The vaccine is at least nine months away. Innovation is required in cost engineering, plans will be revised, alternative new materials will be sought, and alternative new technologies will find favour, yet one factor will not change: Trust. 
Trusted brands will draw more business, and unorganised products and services and organisations, not known to place great emphasis on quality, will feel the pinch.
In conclusion, Indian Nobel Laureate Gurudev Rabindranath Tagore's famous poem aptly sums up my sentiment:
Where the mind is without fear and the head is held high
Where knowledge is free
Where the world has not been broken up into fragments
By narrow domestic walls
Where words come out from the depth of truth
Where tireless striving stretches its arms towards perfection
Where the clear stream of reason has not lost its way
Into the dreary desert sand of dead habit
Where the mind is led forward by thee
Into ever-widening thought and action
Into that heaven of freedom, my Father, let my country awake.
Pratap Padode Editor-in-Chief