Automation and control technologies in post-Covid scenario
01 Nov 2020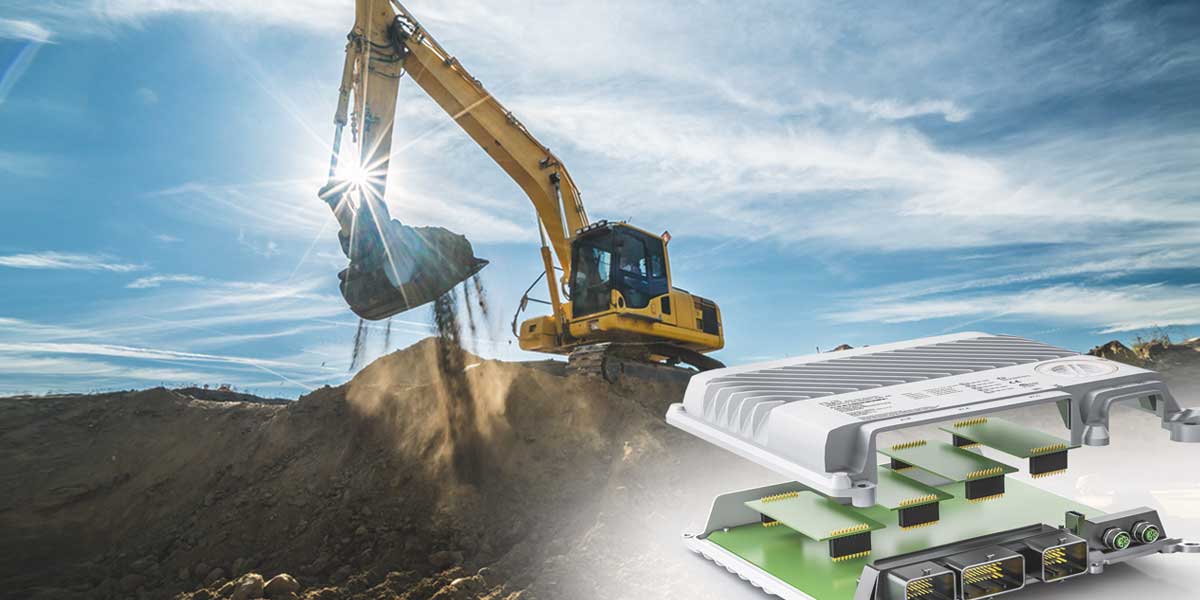 Automation and control technologies are not new to the construction equipment segments. But in the changing operational scenario, the impact of the pandemic on the industry makes it crucial for the construction industry to use these technologies as a norm. When automotive sector, especially the passenger vehicles, embraced the automation and digital tools long back, players in the construction sector were hesitant to explore the new technologies and understand the advantages. However, though late, many players in construction equipment industry have adopted new automation tools and IoT-based solutions, in their products to meet the demand for efficiency and productivity at construction projects. Automation and control technology providers are positive on this trend and they anticipate a further growth in the adoption of such technologies in future.
According to Jhankar Dutta, Managing Director, B&R Industrial Automation, construction equipment industry is witnessing a sustained growth, with new policies further expecting to fuel its growth. This has given great traction for efficient and productive equipment, giving an impetus for implementing advanced automation and controls in equipment. He adds, "We witness OEMs shifting from hardwired and PCB-based controls to automated controls with enhanced functionality." B&R Industrial Automation provides scalable and advanced automation solutions for off-highway equipment such as agriculture, mining, construction, forestry and municipal vehicles.
In construction projects, monitoring and control technologies play an important role in the efficient execution of the projects. As Samip Desai, Director, Moba Mobile Automation (India) explains, "Control technologies can help in improving productivity from the same machine by reaching the desired levels in less time. This also has a direct benefit in reducing wear and tear of the machine which improves the machine life in the longer run. For instance, with the Moba Big Sonic Ski averaging system on a paver, one can achieve smooth riding quality without the need of putting string lines and pegs, which usually needs some manpower and preparation time." He further adds, "Similarly, an intelligent compaction system on compactors would help in reducing the number of passes by alerting the operator when maximum compaction is achieved. We have observed that our customers have reduced the number of passes by 25-30 per cent in some cases, which results in better efficiency from the same machine."
Gaining importance
Monitoring and control technologies are becoming imperative to make the equipment efficient and productive, thus making project execution qualitative, time-bound, and economical. Automation and digital solutions offer an effective way of monitoring and controlling the equipment operation and maintenance for their optimum utilisation at a project site. After the Covid pandemic impacting the market badly, use of digitalisation and monitoring technologies has gained traction. OEMs are now focusing more on GPS and IoT-enabled digital features in their equipment. Meanwhile, the digital and automation solution providers are offering updated technologies to meet the specific requirements of the customers in the new market conditions. "With the current situation today, technologies such as remote access to equipment, real-time data logging and efficient maintenance are of utmost importance. These technologies are driving OEMs towards building higher performing machines as well as becoming more productive, efficient and reducing downtime. Moreover, to build future-ready equipment with easier connectivity to cloud, it is essential for moving from traditional and conventional controls to fully automated controls," says Dutta. "Automation and control technologies in construction equipment would play a pivotal role in and post the current crisis. Contractors would have tighter deadlines and limited resources including skilled operators. This void can be filled using automation and machine control technologies," Desai adds.
Demand to pick up
The post-Covid scenario in construction industry demands for a proper digital strategy for real-time monitoring of equipment and operational activities, thus bringing in successful project execution. According to Desai, in the post-Covid period, the demand for control technologies will increase gradually. "Once the contractors see the advantage on site, they will definitely like to extend it to the entire fleet," he adds. Once the Covid impact is over, there is going to be a spurt in construction activities where contractors will have to execute projects faster within the tighter execution deadlines. This is going to fuel the demand for more automation solutions and digital tools in future.
Related Stories