Bhattacharya of AJAX: The need for energy efficiency has been our focus
01 May 2022
Long Read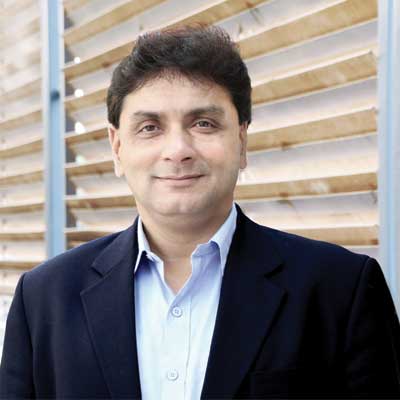 Debasis Bhattacharya, Head Sales & Marketing, AJAX Engineering
In today's competitive arena, equipment suppliers need to be more and more customer focussed, driving more customer-centric processes. Could you please share such initiatives with your organisation business?
Customer experience is the most important part of doing business. It involves optimising every customer touchpoint, be it pre-sales, point of sales, or post-sales to always ensure customer satisfaction. Created a customer-centric approach within the organisation by developing customer-centric strategies, and introducing loyalty and engagement programmes.
We at AJAX involve the operator in the equipment maintenance programme thereby offering them the required skill set to ensure the optimum working condition of equipment at all times. Also, ensure to keep float stock at the key dealer locations to reduce the TAT time in case of any mechanical failure.
AJAX has a wide network of dealers for product sales and after-sales support across the country as well as in markets outside India. Currently, 35+ dealers in India with 100+ touchpoints are available to cater sales and services for the customer. AJAX is also serving the international market through 16+ International Distributors and has its presence in Asia-Pacific, the Middle East, and North Africa (MENA) regions.
The full-fledged team of skilled engineers of AJAX is trained to handle both preventive and general maintenance of the machine. AJAX with its wide network of dealer service centres across the country offers maintenance, repair, and overhaul (MRO) equipment to ensure the best value for money to customers. AJAX customer care can be reached 24X7 for any queries and requests, thereby enabling round-the-clock support. AJAX offers excellent serviceability options to ensure maximum uptime of the machines thereby enhancing customer satisfaction to a greater level.
Growing customer demands are fuelled by tools and technology, employees with greater autonomy can facilitate customer needs and offer empathetic, pro-active service, as provided by ESPC is one of the examples.
Nowadays, customers are becoming focused on green initiatives and savings in fuel costs, and leaving a lesser carbon footprint. Could you please help us understand the green initiatives on product development undertaken by your organisation?
Over the last three decades, the need for energy efficiency, higher productivity, easy mobility, and flexibility has been our focus to meet growing customer needs. We at AJAX working on a CAT engine with biodiesel. we are offering our customers the latest technology products with BSIV engines. Our ARGO 4800 has an electronic drum control unit that ensures the change in engine RPM does not affect the drum rotation for the smooth operation of concrete mixing. This feature helps inhomogeneous concrete mix and effective cleaning of the drum.
Equipment monitoring and increased Human Machine Interface is a new Mantra in the high-end construction equipment industry. How is your organisation coping with this demand for customers, and how ready are your products to meet this demand?
Our endeavour is to provide the best concreting business solutions, which are driven by innovation in technology. We have embraced digital transformation to offer innovative products and services basis our engineering knowledge about the concreting segment. We have diversified the application of Artificial Intelligence, Machine Learning, and the Internet of Things in our operations to provide 360-degree solutions, which are at par with the global standard.
Our SLCM is equipped with the latest Telematics solutions – "AJAX Smart Fleet". The key benefits to Customers
With every critical part of the machine being connected to the internet, our customers can easily monitor the machine's function from anywhere.
Our customers can monitor (24×7) the performance and productivity of the machines while they are busy elsewhere.
Track machine location from anywhere through mobile app and auto notification send to customer mobile for coming service schedule.
Monitor the health and performance of the engine and another critical path continuously.
Access the report via web and mobile app. Get critical alerts and proactive maintenance suggestions
What efforts are being made to make your product more versatile and value for money for customers?
A company that truly believes in the "Made in India; Made for the World" mission. We introduced India's first all-new CEV Stage IV compliant ARGOs that offer the best-in-class benefits with excellent fuel efficiency as well as less downtime due to longer service intervals ensuring very high reliability due to our high-quality standards. We have widened our batching plant's portfolio with the addition of 45 cu m and 75 cu m batching plants and we have also increased our models in the concrete pumps keeping in mind the different customer needs and applications.
Keeping pace with the changing requirements of customers, AJAX has developed a first-of-its-kind self-propelled boom pump – a complete solution that is built on AJAX's own chassis with 4x4 transmission, three-way steering, a lightweight compact design, and a fuel-efficient engine. The 25-m boom pump mounted on this chassis has a revolutionary design to utilize the full boom length to reach unreachable spaces in less accessible areas and deliver concrete effectively. The smaller tight turning radius is the major differentiator between the conventional boom pumps as it enables better manoeuvrability in confined site conditions.
AJAX has also designed and manufactured India's first and only slip-form paver to build concrete roads up to 12 m thereby eliminating the need for customers to import Pavers from outside the country. Now we have also developed a 7.5-m slip-form paver with full-length DBI.
With the heavy increase in the expenditure for infrastructure development in this country, how do you think you are going to utilise the opportunity? Are you planning to add more products in the future? Please elaborate.
The roadmap ahead for AJAX Engineering is that of being a next-gen 360-degree concreting solutions company, we have aligned ourselves in line with the government's investment plans in the Indian Infrastructure segment in order to cater to the requirements of customers from residential and industrial building projects to metro rail corridors, railways, irrigation canals, aqueducts, solar power plants, road tunnels and bridges, airports, and railway infrastructure to smart city projects, our concreting solutions have been a preferred choice of contractors across the country.
In the coming years, most of the growth in the construction industry is likely to come from three main segments - the urban sector, rural sector, and the transportation sector wherein the demand from the government is expected to rise with growing infrastructure expansion plans. We see ourselves emerging as an Indian MNC and becoming one of the top three international players in the concrete equipment space.
Related Stories