Sakthi Kumar of Schwing Stetter: Market for excavators should grow by 10%
01 Aug 2021
Long Read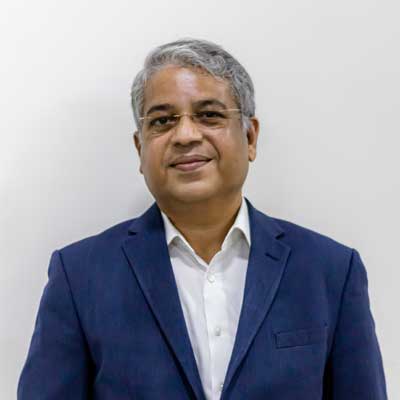 VG Sakthi Kumar, MD, Schwing Stetter (India), speaks on the present size and growth rate of the hydraulic excavators market in India.
What is the present size and growth rate of the hydraulic excavators market in India? How has the market evolved in the last couple of years?
Last year, the excavator market touched 18,000 units. The start of last year was good. Later on the numbers dipped due to Covid-19 pandemic. However from September onwards, the market picked up. Compared to other industries, 2020 was a good year for the construction equipment sector. But if your compare to the previous year (2019), the market is down by 20 per cent.
In 2021, the market should grow by 10 per cent, because the demand for hydraulic excavators has remained high in the domestic market. In 2022, the market may touch 25,000 units.
What are the various product offerings from your company in this segment?
We have a range of excavators – 4 tonne to 52 tonne capacity, including mini, small, medium and large excavators. We are also looking to provide a tailored-made solution for Indian customer. The product we designed for Indian market are appreciated by the end users. Recently, we launched our mini XE40U – 4.2 tonne and XE520C – 50 tonne. A few more models are in pipeline to serve Indian customers.
In light of the plans of infrastructure creation and reforms in mining, what opportunities do you foresee for hydraulic excavators?
India is a developing nation that has huge potential in infrastructure creation, especially in the mining industry. Currently, the government knows that infrastructure and mining is a key economic driver, and is currently enjoying an intense government focus that should spur on demand for construction equipment throughout the country. Since India is a major producer of minerals and ores, amongst top five iron ore producers in the world, and both the government and the private sector participate in its mining.
The mining sector is closely linked to infrastructure development, which in turn has a major influence on the overall economy. In the long term, coal, steel and cement sectors should see positive trends. We are highly optimistic mainly because medium and large tonne excavators are prime movers.
What are the major changes taking place in terms of technology? What are the key market opportunities?
We always believe to deliver latest product to our customers. Our excavator range has been built on global platform, equipped with world-class renowned components, which makes product technological advance. Apart from this, our excavators are telematic-enabled, which provides freedom to customers to monitor machine from anywhere. With our telematics, the customers get higher security, optimum operational efficiency, easier and precise fleet monitoring, which increases machine productivity, reduced costs and improved fleet utilisation.
On global level, our team is working to incorporate autonomous in mining excavators that operates from remote control. A few of models—XE900D, XE225BR and ET120— have already been introduced on the global platform. These technical advancement is the biggest advantage for the mining industry.
XE900D has a total weight of 90 tonne and 535-horsepower engine. The machine is a first-choice product for mid-to-large scale opencast mining tasks, such as for operation in metal mines for iron, copper and gold, thanks to its best-in-class power, digging force and advanced stability, durability and safety. It also brings higher efficiency while maintaining a low level of fuel consumption.
ET120 walking excavator and XE225BR intelligent hydraulic excavator autonomously operated but controlled remotely. These two unmanned machines have significant advantages in terrain mobility and environment adaptability, and are a top choice for local construction partners working in complicated geographical conditions.
What are the major challenges faced in this segment? How do you plan to overcome those?
Lack of qualified manpower/operators, market fluctuation, metallic commodity price increase, and from last year, Covid-19.
How do you look at the future market for hydraulic excavators in India?
In the coming years, the majority of growth in the construction industry is likely to come from three main segments – urban, rural and transportation. This indicates a robust growth of the equipment sector of India in the near future. With the emphasis on indigenisation, the businesses can fulfil domestic requirements with tailored and cost-effective options. This will be a great help for the suppliers to improve margins and costs.
Better awareness of the benefits of using qualified manpower, training programs and dedicated grants, scholarships for manpower training can be a boon for the industry. Also the buyback plans and used-equipment exchanges can help strengthen the market for the sales of used machinery.
The success of the construction ecosystem will depend on the tight collaboration among the industry, government and the policy makers to ensure that the challenges of this sector are overcome thereby paving a roadmap of growth and progress of the country.
Related Stories