How automation kits can bring productivity gains to material handling
01 Feb 2023
Long Read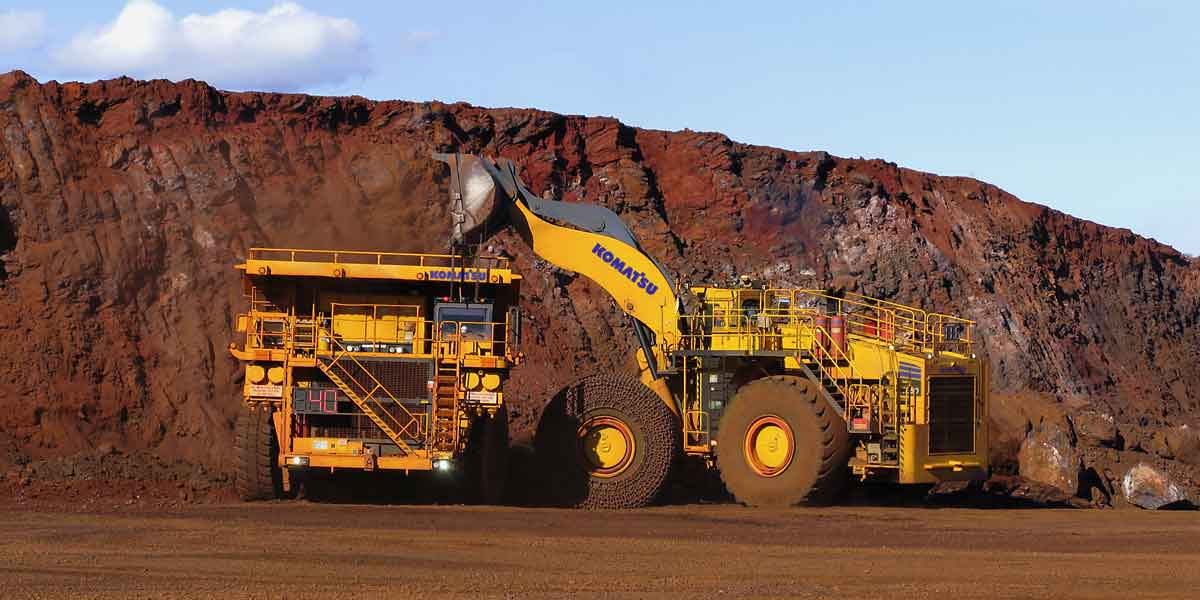 While automation can deliver tangible productivity gains to every industry, it can especially improve safety in the hazardous construction and mining industries.
Consider automation as applied to material-handling equipment used in construction and mining, from cranes to conveyors. The math in favour of models with automation features is simple. Say, if the filling of a bucket of an earthmover were left to the judgement of the operator, sometimes it would be underfilled and sometimes overfilled,potentially to great loss either way. A suboptimal fill, even a 90 per cent fill, would shave 10 percent off the optimal productivity level. Whereas, a 110 per cent overfill could damage the machine or even cause it to topple.
If you bring in automation, "a load indicator and cut-out automation kit that eliminate the need to rely on the operator's judgement could ensure consistently productive operations," points out Rakesh Kumar, Managing Partner, Sara Infrasolutions.
Not to mention a safer site that sees fewer breakdowns and incurs lower maintenance costs.
"As a rule of thumb, the greater the level of automation, the safer the workplace for the operator and others, and the higher the confidence levels of the team," he continues. "Automated machines fail less frequently than manual machines and hence reducemaintenance cost and contribute to uninterrupted operations. The higher the level of automation, the less the manual intervention and the higher the likelihood of the machine enjoying a longer life."
What's on offer?
Automation for popular material-handling vehicles, such as mobile cranes, tower cranes, aerial working platforms, scissor lifts and tele handlers, include sensor-based solutions that can automate the machine's stability, motion and fluid handling for better safety and higher performance.
"Motion-control sensors reliably measure rotational speed, position and acceleration while process sensors can measure the levels, temperature and pressure of fluids," explains PriyadarshanBawankar, Product Marketing Manager, Heavy Industries, Baumer India. "Load-measuring sensors fitted to buckets or trailers can further help automate operations and the load cycle in particular."
Baumer India's sensor-based solutions can help to accurately position and steer the machine by providing precise distance measurements, object detection, angle and inclination measurements. Baumer India provides solutions both to users for retrofits as well as directly supplies to OEMs.
The most popular automation kit for a crane is the safe load indicator with hydraulic shutoff, according to Siddhartha Rao, Managing Partner, Vertex Infracore Solutions. Mobile cranes fitted with a safe load indicator cut off the hydraulics if the operator attempts to lift or handle loads beyond the crane's peak load capacity at a particular lifting angle, thus preventing untoward accidents.
"Another popular automation kit for tower cranes is the anti-collision system, which prevents collision with nearby structures, buildings, trees and other tower cranes working in the vicinity, even two adjacent cranes in the same bay running on the same rails,"he adds.
Safe conveyors
Bulk material-handling systems that continuously transport and supply bulk materials are mainly used by the cement, metal and steel, and mining industries, and by power generation plants.One of the most prevalent equipment types of bulk material-handling systems is a belt conveyor, which is more popular than screw, chain and pneumatic conveyors. Conveyors can be made safe by physical guarding (mechanical protection), and fail-safe control systems.
"Fail-safe control systems of conveyors ensure that a single fault will not lead to the loss of the safety function in case of device failure," explains Ramji Singh, Vice President - Sales,Schmersal India. "Monitoring controls must be in line with requirements provided in EN ISO 13849-1, a safety standard specifying guidelines for the design of the safety parts of the control system."
In bulk material-handling belt conveyors, automation is associated with safety solutions. "The deployment of safety automation solutions is based on a risk assessment, and includes safety pull cord switches (from 10 m to 200 m), belt sway switches, heavy-duty limit switches, including safety addressing systems like the Dupline system and online belt monitoring system from Roxon," he explains. "Under tec.nicum, Schmersal supports the industry with man and machine safety expertise services and solutions, including academic services, consulting services, engineering, integration and validation."
Pull cord switches help to stop the conveyor belt in the case of any emergency and belt sway switches installed on both sides of a conveyor monitor the extent of flap in the belt; these sound an alarm if the belt flaps beyond certain limits. Safety addressing systems signal the control room to convey the health of the switches as well as to track exact faults to reduce downtime and ensure faster maintenance. Online belt monitoring is installed for each conveyor to monitor aspects denoting the health of the belt, like steel chord thickness, RIP and splice control, to take on-time corrective action to eliminate safety hazards and downtime. "Such safety systems and switches are being used by the cement, metal and steel, and mining industries, and power generation plants to increase their productivity and make their entire operations safe," adds Singh.
Automation in mining
Komatsu's wheel loaders and electric rope shovels come with highly advanced retrofit kits such as a 360° camera system, a payload monitoring system and the ability to integrate with a fleet management system to generate real-time operational data, helping to take live informed decisions, shares
Piyush Singh, Manager- OE Sales & Marketing, Komatsu
. "Coal India is a major buyer and among private mine owner-operators Reliance Sasan and Tata Steel buy our equipment retrofit kits to enhance component life and reduce operational expenses. We integrate retrofit kits at our cost because it helps us drive our inventory planning and preventive maintenance strategy, avoid premature failures, enhance the life of components and, in turn, optimise operations."
For mining companies looking for easy-to-use software solutions, GroundHog'soffering to digitise and automate mines integrates various sensors fitted on material-handling equipment to automate data collection and enable visualisation of the data in real-time, shares Satish Penmetsa, CEO,GroundHog.
Capturing real-time data offers multiple advantages. For instance, "integrating load sensors fitted on dumpers and haulers with weighbridges eliminates human errors in tracking material load/production, increases real-time data visibility for all stakeholders and helps make better operational decisions, better forecasts and ultimately increase revenue,"he points out.
"Data from fuel sensors helps optimise fuel consumption, which directly contributes to the organisation's ESG goals," adds Penmetsa. "Telematics systems that generate detailed engine statistics help pre-empt downs and thus increase the availability, utilisation and lifetime of material-handling fleets. A step further, combining such integration with autonomous vehicles enables full autonomy."
Fully autonomous material-handling equipment is a long time away. So far, GroundHog is implementing weighbridge integration in an Indian mine. And, as Singh points out, "complete autonomous features are available for haul trucks but the infrastructure in Indian mines is not at a level where those features can be deployed."
Towards greater adoption
By and large, in India,"the prevailing mindset is to rely on the eye to measure distances within vision or on a less expensive (and less precise) cheaper gauge," says Bawankar. "But this compromises precision and, through that, safety and productivity."
So not surprisingly, thus far, the most uptake of Baumer India's automation solutions has been for the production of steel and earthmoving machines deployed in metal mining where safety is paramount and the availability of skilled operators is limited.
Cost consciousness has so far stood in the way of India adopting automation on a large scale, opines Kumar. So, he says, "to push acceptance for automation, the OEM and kit supplier should try to bring down the cost of the technology. Also, OEMs must address operator concerns about the loss of employment and educate fleet owners about the gains from automation."
In fact, Rao believes the lack of skilled manpower to operate or supervise sophisticated automated equipment is another major impediment to adoption.
Revised government norms in favour of automation and their strict implementation would help push adoption, adds Kumar. "One way to do this is to amend the conditions of contracts tendered by the Government."
If all these pointers were to be acted on, takers for automated material-handling solutions would surely increase.
Make box The cost of automation
It isn't easy to quantify the cost of automation; it depends on the type and level based on the operating conditions, according to
Rakesh Kumar, Managing Partner, Sara Infrasolutions.
But, in general, he reckons that the cost increases by 10-20 per cent for automation features that make a substantial difference to the working environment, such as load, height (lift) and tilt angle cut-outs, etc.
"Depending on the capacity and tonnage of the crane, the safe load indicator system for mobile cranes costs approximately 4-5 per cent of the machine cost," says Siddhartha Rao, Managing Partner, Vertex Infracore Solutions. "It canbe retrofitted as well as ordered from the OEM.Depending on the capacity and tonnage of the crane, the anti-collision device for tower cranes costs approximately 7-10 per cent of the equipment cost. This, too, can be retrofitted or ordered from the OEM."
All these features are add-ons. In general, Kumar points out that "the best-selling models of material-handling equipment, like telehandlers, backhoe loaders and pick-n-carry cranes available in India, are mostly devoid of automation to keep the price low. Whereas the overseas models of those machines fully loaded with automation features can cost twice as much. Although some global leaders in this segment have started to introduce basic automation options in their locally manufactured products, this is still at a very low level when compared to models sold globally."
"Retrofit kits are not priced significantly in comparison to the equipment cost but the value they add to equipment operation and maintenance, reducing total cost of ownership, is anywhere between 10 and 15 per cent," adds Piyush Singh, Manager- OE Sales & Marketing, Komatsu, speaking of retrofits forKomatsu's wheel loaders and electric rope shovels.
Related Stories