Improved collaboration can help overcome project delays
01 Aug 2021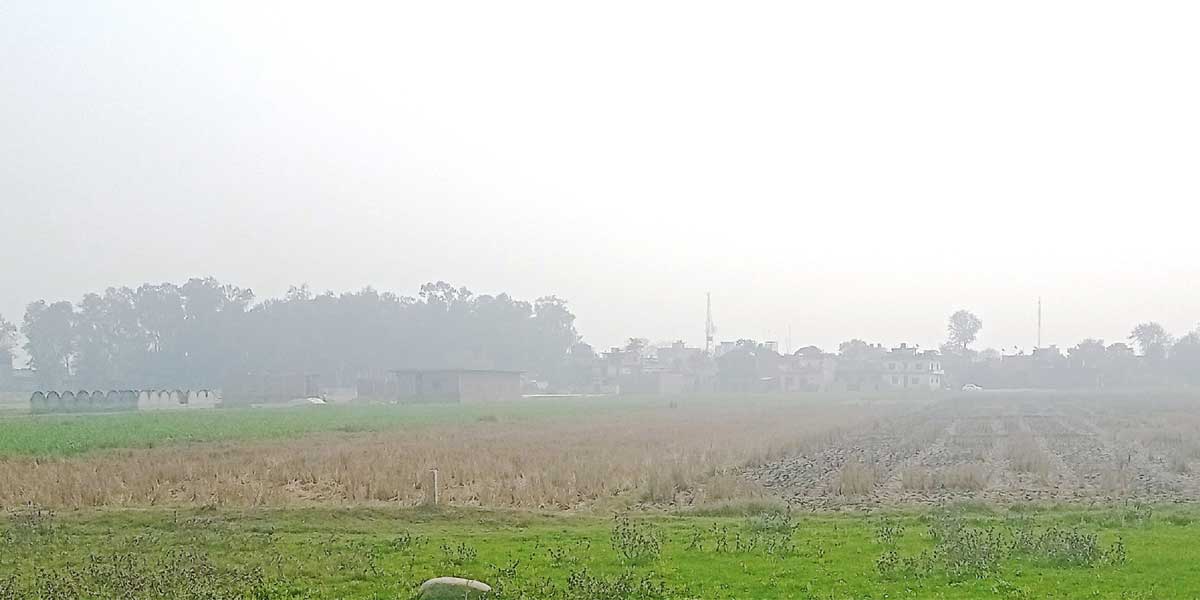 We were promised the stipulated land compensation amount would reach us within a month's time. However, months have passed, and we are unsure when the amount would be credited to us.
This is the story of landowners whose land was acquired to develop a Multimodal Logistics Park (MMLP) in Ramnagar, near Varanasi. The first phase of the MMLP has been completed, but the second phase is not progressing owing to land acquisition issues. The landowners have moved the courts seeking compensation. Delay in project completion and cost overrun are direct implications of this problem.
Project delays
Over the past two decades, India has invested billions of dollars towards improving and creating greenfield infrastructure projects covering aviation, industrial clusters, road construction, railways, etc. As per the Ministry of Statistics and Programme Implementation, around 1,779 projects are under implementation, of which only 77 got completed (as in March 2021). India is also expected to emerge as the world's third-largest construction market, with an anticipated investment of Rs 50 trillion in 2022.
Projects such as the Delhi-Mumbai Industrial Corridor, Navi Mumbai International Airport, Katraj-Kondhwa Road Project, Varanasi-Sultanpur Highway (NH-56), Varanasi-Azamgarh Ghaghra Bridge (NH-233) and Varanasi-Gorakhpur Highway (NH-29) are still continuing. Most of them were supposed to be completed by 2019-20.
Similarly, a railways project constructing 21.5-km new broad-gauge line from Tetelia (Assam) to Byrnihat (Meghalaya) as an alternative alignment to the Azara-Byrnihat new line was sanctioned in 2010 and scheduled to be completed in March 2018 at a cost of Rs 3.85 billion. The project intends to connect Shillong, the capital of Meghalaya, to Teteliya in Assam. However, it is yet to be completed and the scheduled timeline for completion is March 2022. Evidence suggests that while the project has been completed along the 20-km stretch in Assam, land acquisition in Meghalaya is facing a serious obstacle. Thus, it seems unlikely that the project would be able to meet its new deadline.
The Sutarkandi Integrated Check Post (ICP) project in Karimganj (Assam) is also facing issues related to land acquisition. In Dawki ICP in Meghalaya, it is understood that the implementing agency is finding it difficult to hire contractors for the construction of the ICP. A contractor was hired for the purpose; however, he discontinued work after six months of getting the contract because of low contract value.
In short, many infrastructure connectivity projects, which were expected to be completed by 2020-21, are facing issues related to payments, land acquisition, change in contractors, delay in acquiring the required supplies and technologies, litigation, delay in obtaining forest and environment clearance, removal of encroachment on land and delay in tie-up for project financing, among others. In addition, the spread of the COVID-19 pandemic has been a major obstacle hindering the completion of such projects for the past two years.
Fair procedures
It is important to remember that conceiving and implementing any infrastructure project with a plan to understand the views and perceptions of ground-level stakeholders, who are prime beneficiaries of such projects, is an imperative. This is why, in 2013, the Right to Fair Compensation and Transparency in Land Acquisition, Rehabilitation and Resettlement Act was passed to provide relief to affected people in both rural and urban areas.
The Act regulates land acquisition and lays down the procedure and rules for granting compensation, rehabilitation and resettlement to affected persons. It has provisions to ensure fair compensation to those whose land is taken away, bringing transparency to the acquisition of land to set up factories, or buildings and infrastructure projects, and assures rehabilitation of those affected.
Also, the National Highways Authority of India (NHAI) has passed regulations that state that until and unless 80-90 per cent of the land has been acquired and all required clearances obtained, it will not issue an order for any highway-related projects. Similarly, no new rail lines can be constructed without complete land acquisition, so that work does not get stuck midway because of non-availability of land.
A holistic approach
While this Act and various other regulations exist to balance our infrastructure needs with that people's livelihood in a fair manner, what is needed is effective implementation on ground. For this, a holistic, whole-of-society approach for project planning and implementation involving ground-level stakeholders is required. This will help timely completion of infrastructure projects without cost overruns.
Among other factors, our post-pandemic economic recovery will critically depend on how effectively we can conceive and complete connectivity infrastructure projects as this sector provides huge employment opportunities with strong backward and forward linkages. The engagement of stakeholders through effective dialogue from the beginning to various stages of project completion is an effective means to achieve this goal.
About the authors:
Suresh P Singh is a Fellow and Deepmala Ghosh is a Research Associate at CUTS International, a global public policy think- and action-tank on trade, regulation and governance.
Image: Site for the proposed Integrated Check Post at Sonauli (Uttar Pradesh), India-Nepal border, where land acquisition is still in progress. Land acquisition for development of the ICP in Bhairahawa on Nepal side has been completed (view from Nepal side).
Related Stories