Overview of Indian Aggregate Industry
01 Nov 2020
Long Read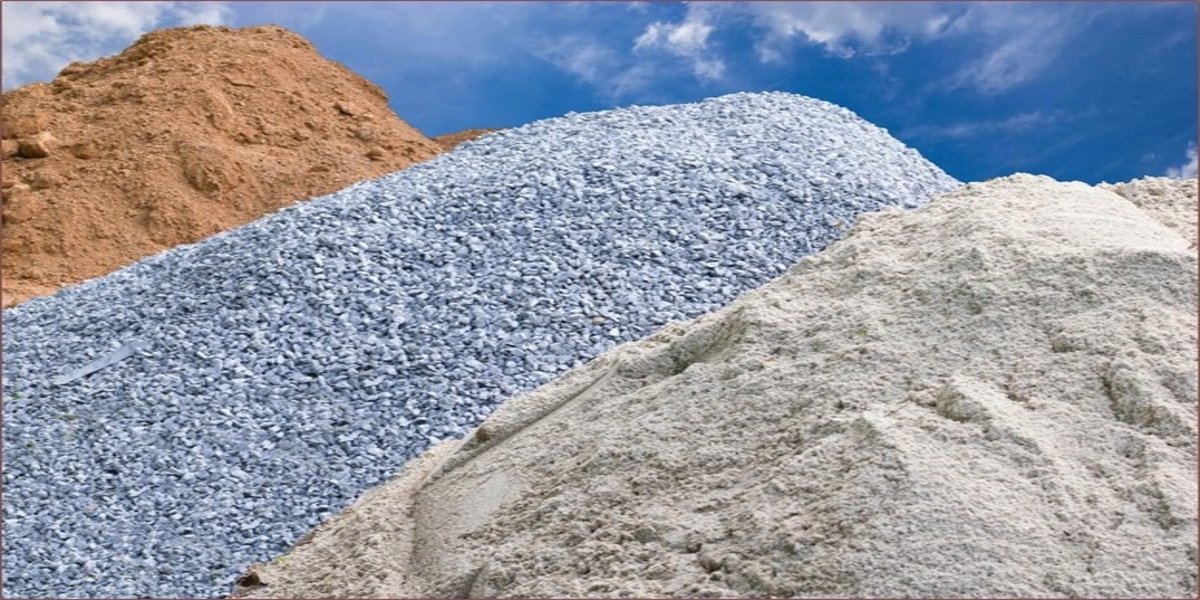 Aggregate is very important building material for construction industry. Aggregate include coarse aggregate, river sand & gravel, M- sand and aggregate for other applications. Other applications includes road base, railway ballast, soling , pitching & coastal applications. Majority of aggregates finds routes in which aggregates are combined with other materials such as cement and bitumen to be used in the construction industry. Aggregates going through the cementations route is the largest user segment for aggregates and is easy to estimate as cement consumption data is well recorded and available. Aggregates consumed in this application are typically 6-8 times of the cement consumption. Adding the consumption through the other routes the overall aggregates consumption factor will be around 9-10 times the cement consumption.
In this article we will see overview of aggregate industry in India which include broad trends & evolution of technology.
Broad Trends
Globally, India is the largest aggregates market after China, it continues to grow fast and is structurally transforming. In the absence of official statistics, the current estimated size of the market is around 3.4 billion tonnes. The overall aggregates market is growing at a higher CAGR than cement over the past 5 years and should continue the same trend going forward on account of the government's infrastructure thrust on expanding road & rail network. Aggregates market in India is fragmented with more than 12,000 family businesses with small quarries and low capacity plants, dominated by local players and has very minimal presence of organised players. Every state in India has unique market and is driven by local conditions. Even royalty rules are not uniformly implemented and every state has different royalty rates / ways of collecting royalty. State to state sand dredging regulations are also different in India. There are few local aggregate manufacturers' associations in scattered clusters mainly involved in addressing cluster specific issues. However, there is no national level aggregates association for raising the standards of the Indian Aggregates Industry.
At present aggregates industry in India is fragmented with low capacity plants and lack of organised players. Due to poor implementation of Health, Safety & Environment (HSE) rules by regulators, HSE standards are at nascent stage. In the past, small players were breaching HSE norms easily.However now, consequences for injuries, fatalities and breaching environmental norms are far more seriousthan before.
With the implementation of labour laws and minimum wages act becoming stricter it will erode the competitive position of local unorganised small players who have been flouting these rules to cut costs. As cities are growing outwards, old quarries near the city borders are finding it difficult to operate due to noise, dust and blasting issues. Simultaneously, the jump in real estate value makes existing quarry locations an attractive destination for real estate development. Both these factors exert pressure on present owners to shut the quarries and shift away from the cities.
The Indian aggregates industry is changing fast with the entry of organised players. This is happening due to the growth of RMC industry and large infrastructure projects demanding high / consistent quality aggregates& higher volumes. Urbanization is growing at a fast rate. The proportion of urban population which is expected to reach 30% of the total population by 2020 is slated to grow further and reach 40% by 2041. In fact, as per the UN Atlas of Urban Expansion, India is going to lead the world in urban growth by adding 416 million people in urban area by 2050. Thus to cater to the urban demand, major cities in India will require good quality, high volume building construction materials. Also, the compliances norms are bound to become more stringent.
Fulfilling all these parameters is difficult for local aggregate players; thus, there is an opportunity for the organised players to make an entry in the aggregate business.
In developed countries, most of the leading and successful cement players have cement + aggregates + RMC businesses and they are vertically integrated. Though India is still a developing country, some major cities of India resemble global developed countries to an extent and will have similar opportunities for leading cement companies.
Evolution of Technology for Aggregates Industry
In the 1980s most aggregate crushers were of small capacities between 3-25 TPH. They were mostly jaw crushers with rotary screens which were not technically up-to-date and their products were of lower quality.
However, due to initiatives of Ministry of Surface Transport & Highways in introducing higher quality standards in 2000, aggregates were required to have flakiness and elongation index of not more than 30%. In fact, the latest revision to IS 383 published in 2016 limits the combined flakiness and elongation index to a maximum of 40% and aggregate crushing and impact values to 30% (for non-wearing surfaces) and 45 % (for wearing surfaces). Since, existing technology was not able to meet these new demands of quality and/or quantity, transition was made to mid-sized capacity plants (50-150TPH) by introduction of Cone and Impact crushers. These changes incentivised the crusher / screen manufactures to innovate and design the plants to meet the market requirements.
In the last decade, with the government's thrust on large infrastructure projects such as Golden Quadrilateral, Express Highways, Airports, Freight Corridors etc., the demand of high quantities of aggregates resulted in higher capacity plants ranging 200-350 TPH. This trend of higher capacity plants continued in commercial aggregates industry also. Enforcement of all statutory compliances are not uniform. There are many challenges for organised / Responsible players to enter into long term commercial aggregates business.
One more development during the last decade was that few states in India started restricting dredging of river sand. Due to this, crushing technology had to evolve to make good quality manufactured sand. This opened the door for advanced manufactured sand technologies made available by Terex, KEMCO (Japan), BHS (Germany), CDE (Ireland), who are globally the best technology provider. 
In next month's article, we will see the challenges faced by responsible Indian aggregate industry.
Table 1:   Indian Aggregates  Volumes

 

2014-15

2015-16

2016-17

2017-18

2018-19

CAGR 14 to 19

 

270

283

279

297

337

5.73%

 

 

 

 

 

 

 

 

1,370

1,475

1,495

1,640

1,935

9.05%

 

170

250

330

430

550

35.59%

 

840

825

735

715

770

-1.37%

 

105

115

120

130

150

9.57%

 

2,485

2,665

2,680

2,915

3,405

8.21%

 

 

 

 

 

 

 



About the author: Sanjay Nikam holds degree in Mechanical Engg. and a post graduate diploma in Management. Has more than 20 years of experience in the field of Ready Mixed Concrete including that of aggregates. Has extensive exposure to international aggregate business. Presently heads a consultancy organisation since 2016 onwards and can be reached on suru0913@gmail.com
Related Stories