A harmonious synergy between business & social goals
01 Aug 2021
Long Read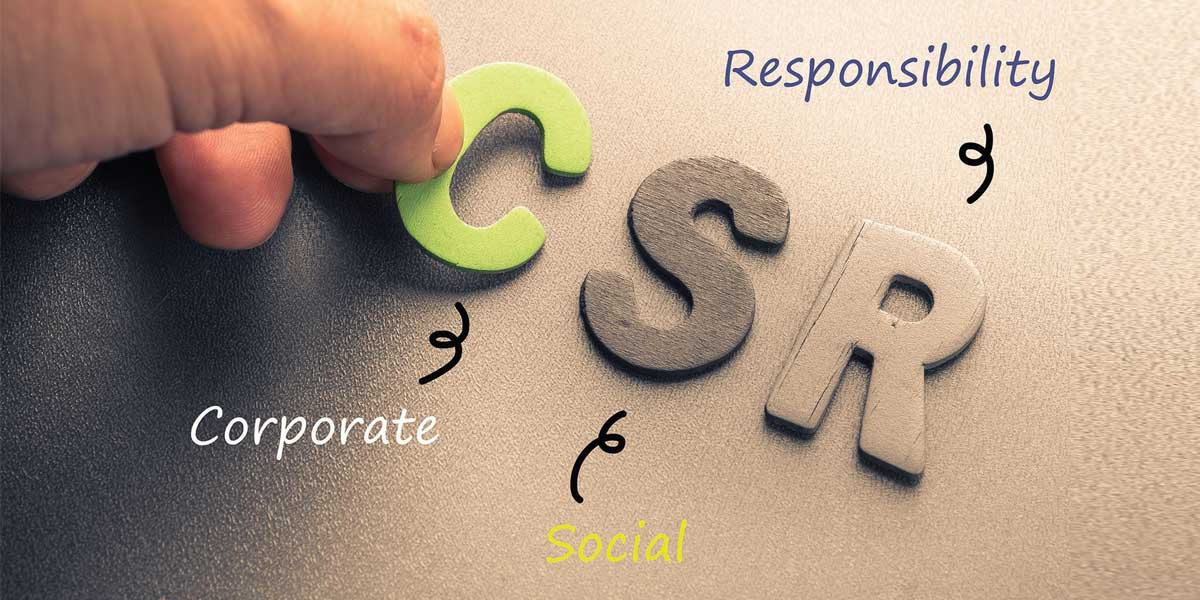 With great power comes great responsibility"—the famous dialogue from the Spiderman movie is relevant in today's corporate social responsibility world. The corporate world is changing and so should the corporate approach towards social responsibility. In today's fast-moving business age, companies need to maintain their hard-earned reputation and loyal customers. This is where a proper corporate social responsibility (CSR) strategy plays a significant role. We have seen a shift from the philanthropy-based model to a multistakeholder approach, post liberalisation of India in 1990s. This has led to companies becoming more responsible for all stakeholders and society as well. A strong desire to compete in the global economy led to the integration of CSR into business strategy. In this article, we will discuss the role of CSR in the cement sector and how it has changed with the new age of globalisation.
CSR and business
Most of the companies we spoke with, share a common view that there cannot be a complete disassociation between CSR and business. Cement companies have realised very well that CSR and business need to go hand-in-hand. CSR activities help in building immense trust amongst customers and thus contribute to the overall business development. Moreover, if a CSR is impactful, it tremendously improves the competitiveness of the organisation.
"CSR helps in building goodwill and trust with various stakeholders including communities around the business operation. It creates a harmonious coexistence between business and the community, which gives business the social license to operate," says Vinita Singhania, Vice Chairperson and Managing Director, JK Lakshmi Cement Ltd. Socially conscious image is important to remain in the competition today and CSR definitely helps companies to remain in the game. Srinivas Kidambi, Chief Manager-CSR, and M Sai Ramesh, Chief Manufacturing Officer at Vicat India explain, "A socially responsible organisation has a competitive edge over others in all spheres of business operations. For instance, from a manufacturing business perspective, CSR helps in the smooth conduct of operations in production and logistics. The social responsibility towards the community, by and large, ensures uninterrupted management of the manufacturing business."
Uncountable advantages
CSR is a two-faced approach-based activity that not only benefits communities but helps businesses achieve the ultimate goal. Back in 2015, Nielsen came with a Global Corporate Sustainability Report, which surveyed customers from over 60 different countries, and it was found that 66 percent of consumers are more likely to spend on a product or brand that is produced using CSR practices. And with millennial customers today, we can imagine the percentage of spending exploding. The millennial generation sticks to a brand that caters to their values and social attitudes. Hence, we see companies today spend more and more on CSR activities to build and increase customer loyalty and trust. After CSR has been made mandatory, the political, financial, and social powers of companies, especially in the private sector have all increased dramatically. CSR programmes have become increasingly valuable and are now viewed as an opportunity for corporates to positively engage with the local communities across all levels of society and work together in achieving social, economic, and business goals. CSR increases the company's accountability and its transparency with the shareholders and local communities, which in return enhances its reputation in the market. It is a fact that consumers are more drawn to those companies that have a good social reputation in the market. As per the researchers and experts, consumers are ready to pay a 10 percent higher price for products they deem to be socially responsible. Thus we can say that CSR offers mutual benefits to companies and communities. CSR is not only relevant for large companies but also beneficial for small and medium businesses. A small cement company can get involved more deeply with the local community and ensure the loyalty of local consumers, through effective CSR activities. This may lead to producing long-term financial results.
CSR mandate & spending
Indian companies are now more answerable for their social responsibility ever since the government notified the new rules in January 2021 underlining the need of making CSR a mandatory and a statutory obligation. Section 135 of the Companies Act introduces mandatory CSR contributions for large companies, making it the only mandatory CSR law in the world. According to the Act, all firms with a net worth above 5 billion rupees, turnover over 10 billion, or net profit over Rs 50 million are required to spend at least 2 per cent of their annual profits of the preceding year. The law requires that all businesses affected establish a CSR committee to oversee the spending. In India, CSR has been done in various concepts, such as business responsibility, sustainability, philanthropy, triple bottom line, value creation, business ethics, and socio-economic responsibility, the bottom of the pyramid, stakeholder management, and corporate social performance. Cement companies are spending with a big heart on CSR activities. At Vicat India, CSR spending for FY20 was Rs 7.38 crore for both the cement plants of Bharathi Cement, Kadapa Plant (Andhra Pradesh), and Kalburgi Cement, Kalaburagi Plant (Karnataka). During FY 2020-21, Shree Cement incurred an amount of Rs 45.73 crore in terms of requirement of Section 135 of the Companies Act, 2013, which is over Rs 0.89 crore against the statutory requirement of Rs 44.84 crore. "In terms of the budget, this year our cement business is mandated to spend about Rs 13 crore. But with our ongoing projects, my hunch is that we would be exceeding the budget. Upon adding the contributions of other group companies and our partners, the entire resource pool would be in the range of Rs 40-45 crore," adds
Vishal Bhardwaj, Group Head- CSR, Dalmia Bharat Group and CEO of Dalmia Bharat Foundation.
CSR & Communities
In the case of cement businesses, especially those are in manufacturing, it is vital to have a strong community connection, as the community is one of the important stakeholders. Like other corporates, cement companies have realised that the CSR results can be achieved best by partnering with other entities, as it brings advantages of addressing the social and environmental issues in a more focussed and best possible manner. Communities help companies to execute mega social projects successfully. Moreover, the partnership enables resource pooling and working towards a common set of goals. Partnerships in CSR are need of the hour. CSR heads and the top management officials realise this need and are conceptualising and implementing CSR activities with the help of various communities such as NGOs, corporate foundations, Non-Government Organisation (NGOs) and agencies, and not-for-profit organisations. Most of the companies today are following the 4P model (public-private-people partnership) for their CSR activities. This model has created a positive impact on society, especially on underprivileged people. To site an example, the Shree Cement CSR team is engaged in awareness building and motivating the rural masses for the acceptance of a CSR programme. Explains
Sanjay Mehta, President (Commercial), Shree Cement,
"While formulating any project, we begin with an informal interaction with local communities and Panchayat members. This is followed by focused discussions as well as formal interactions with the Government, NGOs, and other agencies once the preliminary need is established."
Nitin Jain, Vice President, Wonder Cement
says, "Business image can't be manufactured, it is built upon everyday's business action and programme implemented in the community. CSR helps us in maintaining harmony with nearby communities. Based on need assessment we plan and execute various initiatives, which help in generating a sense of trust in the community for Wonder Cement."
Monitoring & evaluating
CSR After speaking with a few cement companies, we can say that most of them have a practice of monitoring and evaluating CSR performance. Not only this, but companies also report the CSR performance in their annual reports. These reports are externally verified and are in accordance with the Global Reporting Initiative (GRI) guidelines and Business Responsibility Report, mandated by the law and competent authorities. Documentation and performance analysis is a crucial part of CSR activity. Interestingly, cement companies are exploring new ways of evaluation and documentation. Such is a case at Dalmia Bharat, where measuring CSR is a crucial part of their strategy. Bhardwaj explains, "We have used it to measure the impact of our work and have seen encouraging results. For every rupee that we invest in the livelihoods and water space, we get a return of about Rs 7 and Rs 3 respectively." Recently, E&Y conducted an impact assessment of their work on livelihood, skilling, and water. Moreover, they have an internal monitoring and evaluation wing that provides actionable insights to better execute CSR projects.
Roadmap
Cement companies have big plans for the next few years with many business and social objectives to achieve through CSR activities. At Vicat, the long-term goal is to forge ahead on the human development index by 2025. The company envisions an all-around development of the neighbourhood vicinity around the cement plant for long and healthy well-being, knowledge through the means of education, and improved standard of living. On the other hand, Wonder Cement aims to emphasise on water conservation and income generation activities, through local entrepreneurship development and infrastructure development in 22 villages for more than 20 thousand people. The company has developed a road map for carrying out CSR activities in the vicinity of its plant at Nimbahera for fulfilling the requirements as per the need of the community. We can thus conclude that CSR is a harmonious amalgamation of social and business objectives.
Also Read
Sanjay Mehta, President, Shree Cement: CSR-An intrinsic business objective
CSR is an integral part of business: VP, Wonder Cement
Related Stories