The Economics of Bulk
01 Jun 2022
Long Read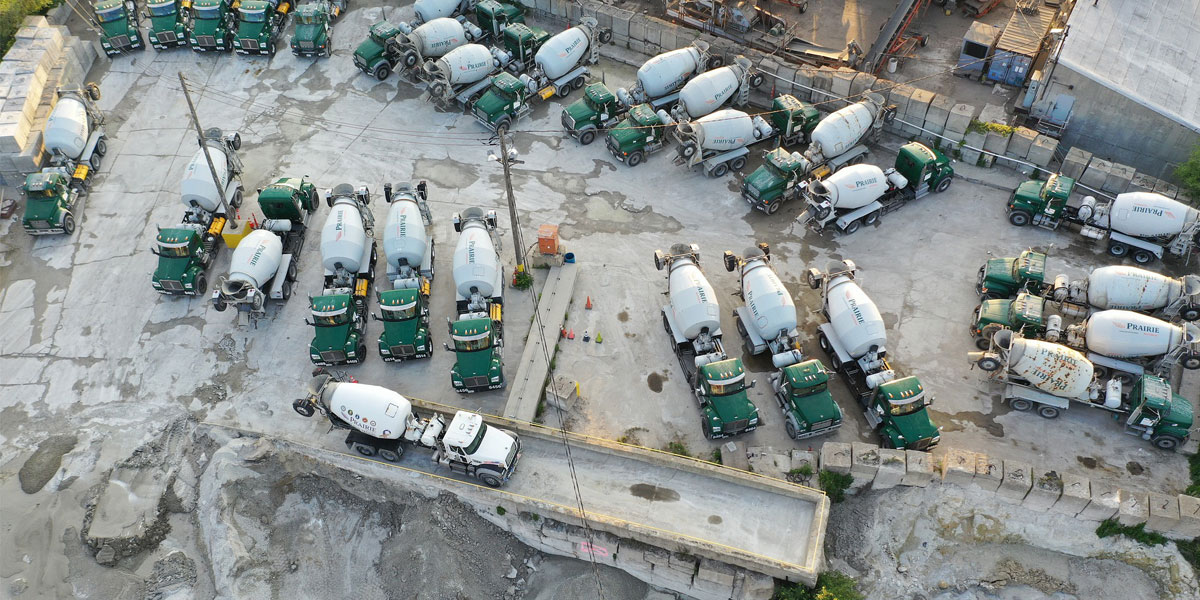 While analysing the rising costs of cement and its impact on infrastructure and real estate development, one cannot ignore the major driving factor - bulk distribution. In spite of being a desirable solution, bulk distribution comes with its own set of challenges. ICR looks at the various ways in which the industry is facing off these issues.
The manufacturing process of cement is energy intensive, labour intensive and cumbersome. Once the process of sourcing raw materials, taking it through pyroprocessing, clinker production, cooling and grinding is done, the end product is stored in silos before it is packed in bulk carriers or bags to be transported to its destination. The growing infrastructure of India is directly impacting the demand and consumption of cement in the country. With the government launching multiple campaigns, programmes and goals for the development of the nation, the cement industry becomes a key contributor towards realising those goals. According to a study conducted by market research giants, Research and Markets in 2021, the housing sector is the key contributor to the cement industry growth. It is estimated that about 60 per cent of cement is consumed by the sector. Demand will be further fueled by the non-trade segment, which is gaining momentum with the resumption of construction work of public infrastructure projects such as roadways and metros, after the lockdown. Amongst the five zones that India is divided into, the South will be the highest producer of cement with 33 per cent production amongst the total produced volume.
Distribution channels?
The bulk transportation of cement in India takes place through three modes, i.e., ship, rail and road transports. India transports cement majorly through rail and only 3 to 4 per cent of the total production is transported through water routes.
Railways are used not only for the transportation of finished products, but also for transporting coal and raw materials from one place to another. Indian Railway provides a rake of 40 covered wagons that can carry approximately 2600 MT of cement. Each wagon has the capacity of carrying 64MT to 66MT of cement. Railways provide wagons as per their availability and allow specific timings for rake loading. Once the sidings are loaded, a memo needs to be submitted informing the railways that the task has been completed in time. However, in case of delays, demurrage is charged on hourly basis for the extra time utilised for loading.
The railway deputes commercial staff round the clock on the loading sites for collecting freight, charging demurrage and freight. They also verify the loading of wagons and keep the record for respective authorities involved. These officials are known as Goods Clerk.
Anand Kumar Sharma, Logistics Head, JK Cement says, "Railways is the most suitable mode of transport for carrying large quantities of cement on longer lead destinations. Railways have lower freight costs compared to road transport, especially when shipping high volumes. With the continuous increase of diesel rates in India, road freights consist of almost 40 per cent of fuel cost which makes it costlier than rail freights Railways have standardised transit schedules, which aren't hindered by traffic and weather."
According to the India Brand Equity Forum, India's overall cement production accounted for 294.4 million tonnes (MT) in FY21 and 329 million tonnes (MT) in FY20. In February 2021, the cement production increased by 7.8 per cent compared to February 2020. India's overall cement production accounted for 262 million tonnes (MT) in FY21 (till February 2021). The cement production is expected to increase by 10 per cent to 12 per cent and the utilisation is expected around 65 per cent in FY22. As per Statista reports, the volume of cement transported using railways has increased to 120.4 MT in FY 2021 which is the highest volume in the past decade. This increase is accredited public and private investment in infrastructure and housing, and commercial and industrial construction, which will also impact the production of cement and transportation positively.
Road transport in the cement industry amounts to a bulk of cement being transported through roadways using trucks, trailers and tankers/bulkers that makes cement reach its distributors or customers at the final destination. This type of transportation is conducted directly from the packing plant and there is lesser loading and unloading of the material as compared to railway transport.
The tally checker at the plant is responsible for the loading of cement in the trucks or tankers and once the loading is completed they ensure that the sealing arrangement of all manholes or outlets, so the product does not leak from any of the manholes or outlets to avoid theft or adulteration in product through manholes. Once all checks are complete, authorised drivers carry this bulk load of cement through defined routes to the end user or distributor of cement.
The rise in road transportation share has picked up from 36 per cent of total dispatches in the '80s to over 65 per cent now. A majority of cement plants now have their own fleet of trucks and could benefit from the government's enhancement of road infrastructure. Also, the cement industry is keen on promoting bulk loading of cement for more efficient handling leading to faster loading as well as evacuation, thus improving turnaround time. It offers advantages such as reduction in loss of cement, no seepage due to multiple handling or bag bursts. Besides, bulk wagons carry 40 to 50 per cent more cement, says a study conducted by Ernst & Young.
"By road, the end product directly reaches the customer. The bag quality remains good with the least amount of deterioration to the bag. But in case of rail, the material goes through material handlings like from factory to railway platform, platform to cargo containers. It is then loaded into smaller trucks at the destination and then reaches the customer. In some cases, it goes to the warehouse, then railways, then customers. This amount of bag handling hampers the bag quality. When the distance to be covered is beyond 300km, then we consider rail transport as it also presents a large cost advantage," says Vimal Choudhary, President and Logistics Head – Heidelberg Cement India.
Cost impact of transportation
In his article published in the XXX,
Saurabh Tripathi, DGM – Supply Chain Management, Titagarh
, mentioned, "The cost of transportation is a key factor in competitively supplying customers with cement. The distribution of cement to the end user from the manufacturer is a major cost factor in the landed cost of cement at the user end. Approximately 30 to 35 per cent of the cost of cement can be attributed to the cost of distribution, which begins at the gates of the cement facility. Cement, being a bulk commodity, transporting is a costly affair. The selling and distribution costs account for around 18 per cent of sales revenues".
This makes a thought out distribution network key to optimising efficient operation of the whole supply chain. Besides optimising the supply chain, the cement manufacturers will also have to look for strategic locations for warehousing and distribution which can substantially help reduce the logistics cost of cement. In an interview to Business Line in (insert date), A V Dharmakrishnan, CEO, Ramco Cements had said that logistics cost may either equal or exceed manufacturing cost, as 5 to 10 years down the line, for many companies the distribution cost will be more than the manufacturing cost.
Further, the Cement Manufacturers Association of India states that cement transportation results in various losses due to bag burst, seepage, and loss of cement while multiple handling. To minimise such losses cement manufacturing organisations have started promoting bulk cement suppliers. The bulk cement suppliers deliver cement in bulk at construction sites in specially designed vehicles. This supply proves beneficial and convenient over procuring cement bags. This is very economical for the project developer also to procure cement in bulk without traces of moisture as the bulk cement is always untouched and directly transported to the construction sites.
-Kanika Mathur
Related Stories