India's first Bullet Train corridor construction awarded
01 Nov 2020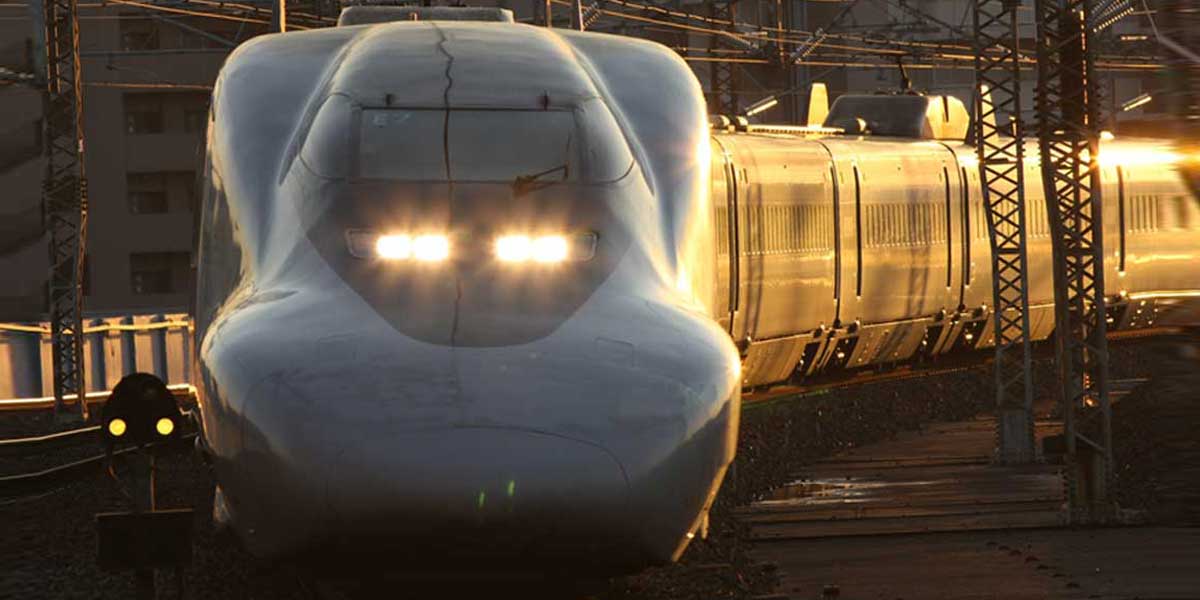 The Indian engineering, procurement & construction (EPC) projects to defence multinational, Larsen & Toubro (L&T) has won the bid for a substantial part of the Mumbai-Ahmedabad High Speed Rail (MAHSR) or bullet train corridor.
The construction arm of L&T has secured the mega order for its heavy civil infrastructure business in India from the National High-Speed Rail Corporation Limited (NHRCL). To date, this is the biggest EPC contract awarded in the country and is the first of its kind project with a mandate to construct the 237.1 km stretch MAHSR-C4 package.
This corridor covers about 47 per cent of the total alignment of 508 km between Vapi and Vadodara in the state of Gujarat including four stations, viz. Vapi, Billimora, Surat and Bharuch. The scope for the MAHSR-C4 package includes the construction of viaducts, stations, major river bridges, depots and other auxiliary works. The approximately 508 km-long MAHSR corridor will cover 155.76 km in the state of Maharashtra, 4.3 km in the union territory of Dadra & Nagar Haveli and 348.04 km in the state of Gujarat with 12 stations along the route.
"A Bold Decision!"
Describing the award as a bold decision by the Government of India, Ministry of Railways Indian Railway Board and NHRSCL, L&T CEO & Managing Director, SN Subrahmanyan averred that it augured well or not just the construction industry but for the country's infrastructure sector as well.
"We believe it will be an inflection point in the resurrection of India's infrastructure economy by not only creating jobs but also encouraging several other industries, MSMEs and SMEs to be a part of this mega project to provide the necessary services and facilities under the Make in India and Aatmanirbhar Bharat Abhiyan. It will hugely boost other similar projects to connect other major economic centres in the country to enable business, cut travel time and be a game-changer from the perspective of an economic revival and activity," said Subrahmanyan.
"This is by far the largest EPC order that L&T has won in its history and to execute such a huge and complex infrastructure project, we will deploy state-of-the-art construction methods and extensive digital technologies," opined SV Desai, Whole Time Director & Senior Executive Vice President Civil Infrastructure, L&T.
NHSRCL had opened technical bids  for the tender on September 23. After a rigorous evaluation process, the financial bids opened in less than a month on October 19. A total of three bidders, including A total of three bidders involving seven major infrastructure companies, had participated in the bidding. These included a consortium of Afcons Infrastructure Ltd, IRCON International Ltd and JMC Projects India Ltd, a consortium of NCC Ltd, Tata Project Ltd and J Kumar Infra Projects Ltd. and Larsen & Toubro Ltd.
L&T had emerged as the lowest bidder for the project.
Projects to Create Ecosystem for Future Bullet Train Projects
The MAHSR project will likely create more than 90,000 direct and indirect jobs during the construction phase, an NHSRCL spokesperson had earlier told INFRASTRUCTURE TODAY. Besides, the ecosystem for the production and manufacturing of components for the project would also gain traction.
According to an estimate, nearly 7.5 million tonnes (MT) of cement, 2.1 MT of steel, and 140,000 MT of structural steel will get utilised in the construction, with everything produced in India. The market for large construction machinery is also likely to benefit from the project, the spokesperson had added.
The foundation stone for the country's first bullet train line was laid by Prime Minister Narendra Modi and Japanese Prime Minister Shinzo Abe in September 2017. To date over 65 per cent of the land has been acquired for the project. As official estimates, construction was scheduled to begin by April 2020 and conclude by December 2023. However, experts have said that delays caused by the COVID-19 pandemic and land acquisition delays – especially in Maharashtra – might lead to a reassessment of the project timelines.
The project is expected to cost Rs 1.08 trillion, of which 81 per cent is being funded through a 20-year loan from the Japan International Cooperation Agency (JICA). JICA is lending Rs 880 billion for the project at an interest rate of 0.1 per cent, with a payback period is 50 years and a moratorium of 15 years.
Meanwhile, NHSRCL is also working on preparing detailed project reports (DPRs) for seven new bullet train corridors in India, viz. Delhi-Varanasi (865 km), Mumbai-Nagpur (753 km), Delhi-Ahmedabad (886 km), Chennai-Mysore (435 km), Delhi-Amritsar (459 km), Mumbai-Hyderabad (711 km) and Varanasi-Howrah (760 km).
- MANISH PANT
Related Stories