Building Value for Better Roads
01 Nov 2021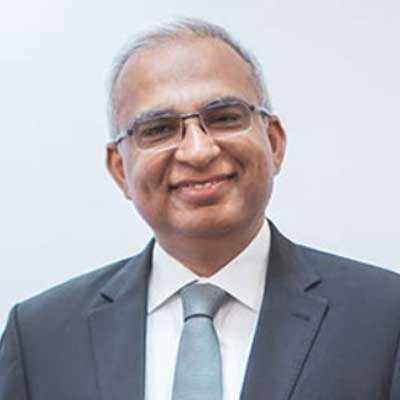 We continuously build value and upgrade our products by understanding customer needs, writes RAMESH PALAGIRI.
The Ministry of Road Transport and Highways (MoRTH) is encouraging the implementation of a 'value engineering programme' to promote the use of new, emerging and advanced technologies.
The Wirtgen Group has been consistently delivering value – to our customers, as we develop innovative technologies, and have adopted sustainable manufacturing for delivering high-quality products to build better roads.
Sustainable value
Wirtgen's high-performance, environmentally sustainable and cost-efficient products and technologies, such as cold milling, soil stabilisation, hot and cold recycling, dual layer concrete paving and surface mining, result in saving resources, faster construction and cost-economical solutions. These technogies are already in operation in India over the last few years, delivering both economic and environmentally-sustainable value to customers and the nation.
In asphalt paving, Vögele has introduced several new technologies like high compaction screed with pressure bars, spray jet, mobile feeders, etc. With mobile feeders that already in operation in India, we are able to do contactless asphalt paving to deliver excellent ride quality of roads and also help in faster constrcution. With technologies like inline pave, we are able to pave both the dense bitumen macadam and the wearing course in a single pass operation as hot on hot, thereby eliminating the tack coat, and thus saving in the other costs.
For compactors, Hamm offers various optional innovative systems like HCM (hamm intelligent compaction meter and analyser), HCQ (continuous compaction control) and Hammtronic, which ensures the delivery of required compaction from the machine to ground and avoids over compaction of the surface to be compacted. These technologies are in use globally and as well in India, which helps in optimising the operating cost along with saving time.
Kleemann crushing and screening plant systems are designed for interlinkages of plants; the innovative digital operating concept Spective from Kleemann has optimised the control options of crushing plants in a trendsetting manner. With the Spective Connect extension, all relevant process information and reporting are now displayed on a smartphone, without having to leave the feeding device.
Hybrid drive Kleemann classifying and scalping machines (electric + diesel), which reduces the CO2 emissions, lowers fuel consumption as well as noise emissions, thereby offering good value to the users.
Sustainable development
The Wirtgen Group has been consistently developing products which offer better efficiency in terms of fuel consumption and this helps in sustainable development and less carbon emissions, lower life-cycle costs and better productivity of these machines.
Our products and technologies aim to reduce environmental impact, by increased use of recyclable materials, as well as reduction of greenhouse gas emissions for sustainable energy.
We are ideally placed with regard to offering the integrated service support to customer with regards to not only supplying the most innovative machines in the market, but also backing it with experienced application support team. Our application training programmes are designed to help the machine operators leverage the full potential of the machine and achieve optimum results, for both concrete and asphalt raods with our Wirtgen slipform pavers and Vogele asphalt pavers.
Understanding customer needs
The Wirtgen Group has developed and significantly shaped many applications and processes in road construction. To this day, we remain a driving force and trendsetter in the field of road construction and road rehabilitation technologies and never stop making advancements to our technologies – for the success of our customers on job sites around the world.
With our wide range of training programmes on applications, operation and technology, we train operators to use machines effectively and profitably. Qualified training for the relevant personnel is a basic requirement for the long-term, optimum use of the machines, as is the specialised knowledge required for servicing and maintenance.
We also conduct site training and skill upgradation programmes in association with the Infrastructure Equipment Skill Council (IESC) for operators who are already present at project sites.
At Wirtgen Group, we continuously build value and upgrade our products by understanding the customer needs. Our mission remains to deliver value by continuous innovation in our products and by being 'close to our customers'.
About the author: 
Ramesh Palagiri, Managing Director & CEO, Wirtgen India, has been a member of the Extended Leadership Council of the Wirtgen Group since 2017. He has over 30 years of experience in the construction and mining machinery industry, and is also an eminent panel member for several construction equipment industry forums in India.
Related Stories