Modi Govt Amends Public Procurement Rules to Restrict Chinese Imports
01 Jul 2020
Long Read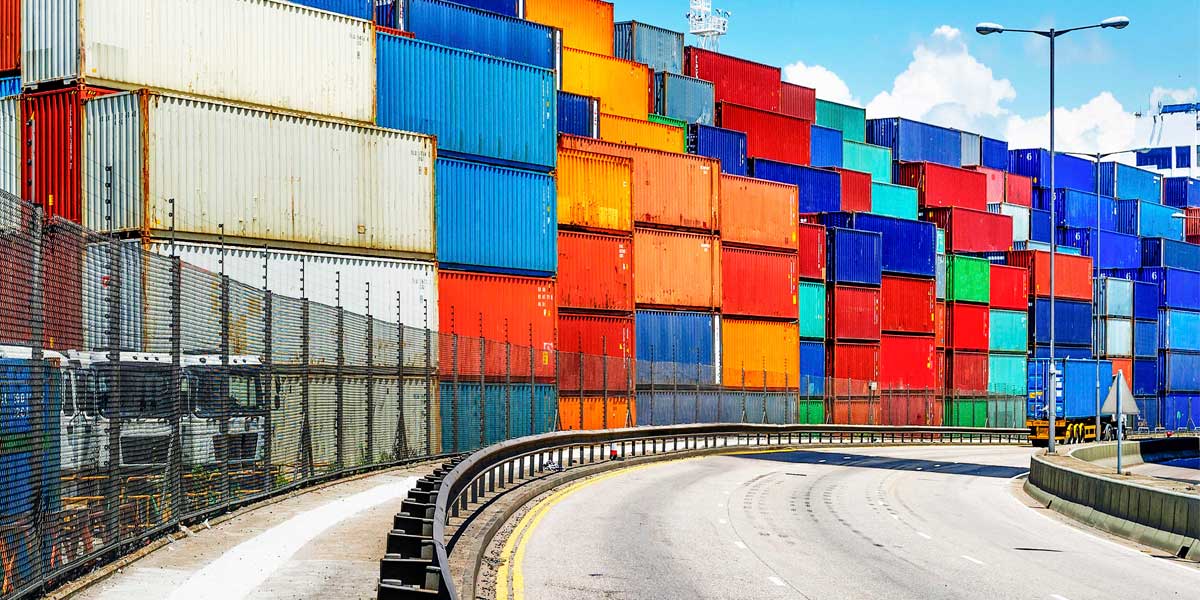 The July 23 announcement of an amendment to public procurement rules will significantly impact Chinese imports. Hailing the government's move, the Indian industry has said that it will help provide a boost to domestic manufacturing.
The Central Govt has announced an amendment to the rules imposing curbs on procurement for public projects on the grounds of national security. This will mostly affect entities based in China.
The General Financial Rules, 2017, were amended "to enable imposition of restrictions on bidders from countries which share a land border with India on grounds of defence of India, or matters directly or indirectly related thereto including national security," said a government statement.
India shares a land border with seven countries, including China, Pakistan, Bhutan, Myanmar, Afghanistan, Nepal and Bangladesh. As per the order, issued by the Department of Expenditure under the Ministry of Finance, any bidder from such countries sharing a land border with India will be eligible to bid in any procurement whether of goods, services – including consultancy services and non-consultancy services – or works such as turnkey projects only if they are registered with the competent authority. The registration committee constituted by the Department for Promotion of Industry and Internal Trade (DPIIT), reporting to the Ministry of Commerce and Industry, will be performing this role.
Political and security clearance from the ministries of external and home affairs will also be required.
The order takes into its ambit public sector banks and financial institutions, autonomous bodies, central public sector enterprises (CPSEs) and public-private partnership projects receiving financial support from the government or its undertakings.
The Govt of India has also written to the chief secretaries of states invoking the provisions of Article 257(1) of the Constitution of India for the implementation of this order for any procurements made by them. For any such purchases, the competent authority will be constituted by the states but political and security clearance will be mandatory.
With Prime Minister Narendra Modi's Atma Nirbhar Bharat  call, the government is attempting to substantially cut dependence on China to encourage manufacturing in the country.
'Make in India' to Benefit Enormously from Move
RK Chugh, President of the national body representing the interests of electrical, industrial electronics and allied equipment, the Indian Electrical and Electronics and Manufacturers Association (IEEMA) lauded the development. Reacting to the announcement, Chugh said, "Indian electrical equipment industry has the capacity, ability and cost competitiveness to effectively service and meet the needs of not only the Indian industry but also enhance its exports. And if we as a nation are to be serious about taking on China in our home market, then all of us – manufacturers, importers, retailers, consumers and the government – need to commit to this."
Urging all stakeholders to brace themselves for the consequences as well as costs of the move in the short-term, he said that its enormous benefits will start becoming visible in programmes like 'Make in India' in the medium term.
Chinese imports have increasingly come under the scanner after bloody skirmishes broke out between soldiers of the Indian Army and China's People's Liberation Army in the disputed area of Galwan Valley along the Line of Actual Control (LAC) in Ladakh on June 16. According to media reports, the thorough scrutiny that goods from China have since been subjected to has led to a huge pile-up at ports and airports in particularly in Chennai and Mumbai.
Imports from China mainly include nuclear reactors, photovoltaic modules, boilers, plastics, electrical and electronic items, machinery, chemicals, iron and steel items, fertilisers, mineral fuel and metals.
Other IEEMA members opined that national security was of paramount importance in an interconnected world, and India needed to remain very vigilant about what was being installed into finished electrical and electronic products.
"The electricals industry is even more vulnerable considering the nature of the technology and the widespread ramifications that it can have if something goes wrong as it has the potential to disrupt every aspect of life, whether it be hospitals, telecommunications or industrial production," declared Vipul Ray, Senior Vice President, IEEMA.
Decline in Chinese Imports
Several leading Indian manufacturers have for long said that the country had both capability and competitiveness to take on China in the global marketplace. However, factors such as predatory pricing had resulted in weakening the Indian players in the home market, while simultaneously blocking Indian exports into China.
China presently enjoys a trade surplus over India though government data shows that it had witnessed a steady decline in the past few years. In the fiscals 2018-19 and 2017-18, trade deficit aggregated $53.56 billion 63 billion, respectively. In 2019-20, it further declined to $48.66 billion.
Similarly, foreign direct investment (FDI) from China stood at $163.78 million in 2019-20 from $229 million in the previous fiscal.
In a recent interaction with developers of generation and transmission in power and renewable energy sector, the Union Minister of State (Independent Charge) for Power & New and Renewable Energy, Raj Kumar Singh had shared Directorate General of Commercial Intelligence (DGCI) data on quantum of imports in the power sector. It was seen that various types of equipment like transmission line towers, conductors, industrial electronics, capacitors, transformers, cables and fittings, in respect of which domestic manufacturing capacity existed, were still being imported from countries like China.
Relaxation has been provided in certain limited cases, including for the procurement of medical supplies for containment of COVID-19 global pandemic till December 31, 2020. Through a separate order, countries like Bhutan, Nepal and Myanmar to which Govt of India extends lines of credit or provides development assistance have been exempted from the requirement of prior registration.
The new provisions will apply to all new tenders. In respect of tenders already invited, if the first stage of evaluation of qualifications has not been completed, bidders who are not registered under the new order will be treated as disqualified. If this stage has been crossed, the tenders will be cancelled and the process started anew. The order will also apply to other forms of public procurement. However, it does not apply to procurement by the private sector.
-          -  MANISH PANT
Related Stories