Steel-Intensive Infra Growth A Must To Achieve Target
01 Apr 2022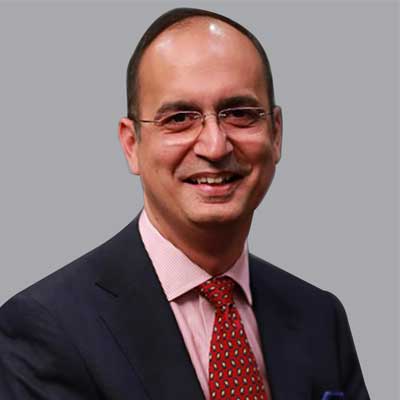 ArcelorMittal Nippon Steel India (AM/NS India) – a JV between two global steel giants ArcelorMittal and Nippon Steel – has been founded with an absolute commitment to play a critical role in the growth story of New India. In conversation with INFRASTRUCTURE TODAY, Ranjan Dhar, CMO, AM/NS India, outlines the company's long-term expansion plans, and how these will accelerate India's journey towards self-reliance or atmanirbharta in steel. Dhar also explains why the company is focusing on import substitutes and why steel is the perfect metal for a circular economy.
We are contributing to the Government of India's stated vision under the National Steel Policy of achieving 300 MT production. Capacities have to be built to achieve this. This is a bottom-up policy, not a top-down policy. It emerges from the fact that India is on a rapid development path.
Huge investments are being planned in manufacturing, infrastructure, automotive and capital goods, which will need more steel. Should India make that steel or import? Given the country's rich iron ore resources, skilled manpower and established world-class steel industry, India should obviously make its steel. There is no reason for the iron ore to be exported and converted into steel elsewhere and imported back into India. It is only logical that the country's natural resource should be deployed to make steel here, which will then be used for the growth of the Indian economy. If India intends to become a `5 trillion economy, there is no alternative... it has to be led by steel-intensive infrastructure growth. Our expansion strategy is in line with this vision.
What steel products do you offer the construction industry in India for mega projects? How do these compare with your array of steel products available in developed nations? What "missing" products are you still to launch in India? Do you have a timeline for this?
We make everything in the flat steel space at our plant in Hazira. We supplied 60-65 per cent of the steel for the Bogibeel Bridge, 75 per cent of the steel for the Chenab Bridge and almost all the steel for the Anji Khad Bridge. We don't make certain higher-end beams and structural steel in India as yet. The expansion of a country's steel portfolio happens with economic development.
In association with L&T, in 2021, AM/NS India made specialist-grade steel plates for use in the heavy water reactors of the Nuclear Power Corporation of India. Previously, those critical alloy steel plates were imported from Europe. We have taken initiative to develop this product and given the industry an option to source domestically. In the future, we will expand to specialised structural steel in the non-flat side as well. We are conscious not only of making more volumes but also of making products that fulfill the current and future needs, substituting imports. When you take on ambitious projects, you need higher-quality steel products.
While the detailing of products within our planned 30 mt capacity growth hasn't been finalised as yet, it is certain that there will hardly be any product outside our capability, which is required by the Indian market.
Will the steel you make in Odisha be sold in India or exported?
Our stated position is whatever can be consumed in the domestic market should first be supplied there. If we have a surplus after fulfilling that need, we will export. We export about 15-20 per cent of the steel we presently make to markets such as the Middle East, EU and South East Asia.
Will you make green steel? What technology will you bring to India?
The world needs more steel to make the world green. You need steel to further renewable energy (windmills and solar panels). Even though steel has been criticised as a CO2 generator, the metal has a potentially endless lifecycle for being easy to recover and practically 100 per cent recyclable without any significant loss of quality, making it perfect for a circular economy.
India's next development chapter must not compromise future generations. Therefore, at AM/NS India, we are innovating to make steel smarter and more sustainable. We are the key raw material for environment-friendly industries like windmills, solar panels and even e-mobility. Therefore, we as an industry are helping to reduce the world's carbon footprint. We are conscious of making greener steel. All our capacity expansions the world over will reflect our commitment to make more green steel. Exactly what technology will be deployed is being detailed out.
Why did you choose Odisha? What sort of government cooperation are you looking for?
Plants can be either close to the market or close to the raw material. We have a large plant close to the market in Hazira. We are in the process of doubling the capacity of this plant from 9 million tonne per annum (mtpa) to 18 mtpa at an investment of `50,000 crore. So, it made sense to next expand near the raw material source. Setting up base in Odisha was largely a strategic decision. We have signed a MoU with the Odisha Government to set up a 12 mtpa integrated steel plant for which the initial phase is underway in coordination with the administration. We already have a manufacturing base in Odisha. We have a pelletisation plant in Paradip, Odisha. We recently doubled this pellet plant's capacity from 6 mtpa to 12 mtpa making it the largest single-location pelletisation complex in India and taking AM/NS India's national pelletisation capacity to 20 mtpa. We are optimistic about the growth story of the country. India is poised to shine in the coming decade.
Related Stories