The most significant business decision was getting into e-business
01 Jul 2020
Long Read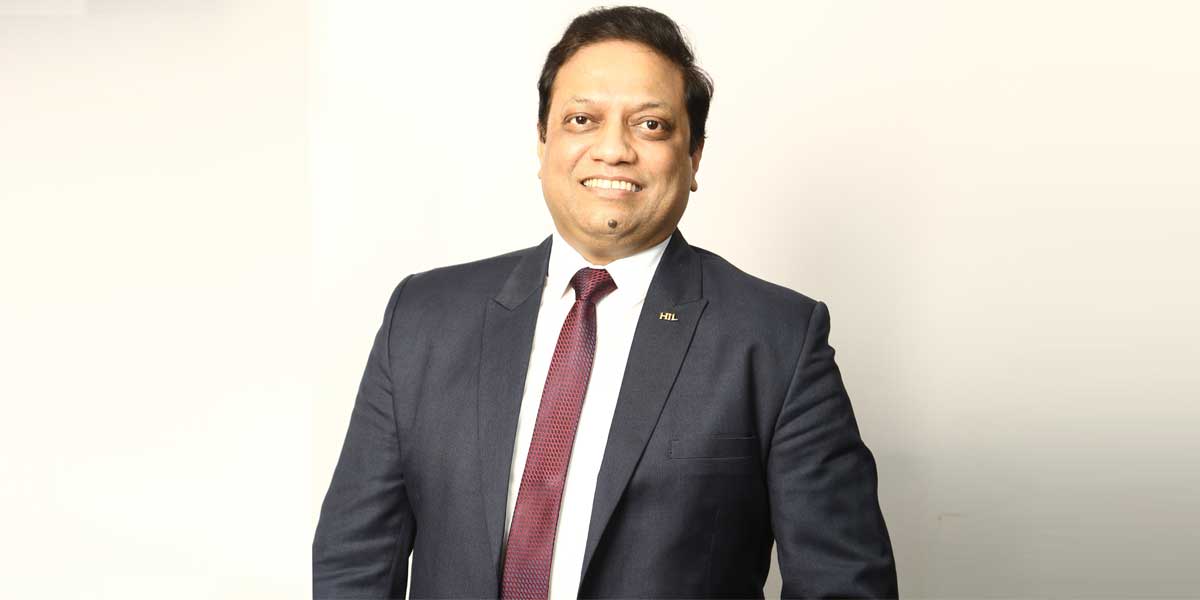 - Dhirup Roy Choudhary, Managing Director and CEO, HIL
Established in 1946, HIL is a flagship company of the $2.4-billion conglomerate CK Birla Group. Offering comprehensive building materials and solutions for over 70 years,the company has achieved market leadership by developing and marketing sustainable and relevant products that are future-ready, high quality and have innovation at their core. The company boasts 21 state-of-the art manufacturing facilities in India and two manufacturing sites in Germany and Austria. It is committed to innovation through dynamic R&D facilities in India and Germany.
Being a pioneering green technology making the paradigm shift to green building materials almost a decade ago, HIL diversified into a vast range of products that are environmentally viable and conducive.Given its strong emphasis on customer centricity, the firm also ensures widespread reach through an extensive sales and distribution network spread across India and over 80 countries globally. Its strengths are its employees, loyal dealers and satisfied customers. Dhirup Roy Choudhary, Managing Director and CEO, HIL, shares more....
Major challenge faced in FY2019-20 and the company's approach to it:HIL invested in its 100-per-cent subsidiary in Europe, a renowned flooring solutions business in Germany under the brand Parador. The success of this transaction depended on aggressively working towards improving its profitability and expanding its topline. Together with the Parador team, we meticulously worked on cost reduction using lean six sigma and Industry 4.0, which helped the company's profits grow by 150 per cent in a year's time. Notwithstanding our cultural differences, the teams glued together into a seamless performing asset for the group. The sales team was strengthened and R&D supported to deliver newer product variants for global markets.
Biggest contributor to the company's growth in FY2020: Thepriority in FY2019-20 was to strengthen the performance of Parador. The China and Nordic JVs were successful steps towards this. The most significant business decision of getting into e-business paved the way for continuing sales even during the COVID situation.
A decision avoided that helped impact the topline and bottomline:Further growing the organisation inorganically was always on the cards. In this regard, we had identified a good target to expand our building solutions business in India, which by itself had reached its full capacity. All actions for M&A were completed but at the last moment, we pulled out of this transaction in February 2020.
Plans for growth in FY2020-21 amid the uncertainties the COVID-19 pandemic has brought about:This year, our focus has been primarily to keep everyone safe from this pandemic and go for a zero-based cost structure. Ten teams have been formed with clear charters to undertake actions towards converting the threat to an opportunity for us. The whole organisation is being reimagined to stay agile and productive. Employee engagement is paramount to us to remain a Great Place to Work. We hope to deliver better results than last year.
| | | | |
| --- | --- | --- | --- |
| HIL | Total Income | EBITDA | Reported PAT |
| FY20 (Rsbillion) | 25.55 | 2.62 | 1.06 |
| Growth over FY19 (%) | 17.8 | -3.3 | 4.5 |
Related Stories