We are positive about the mining sector in 2021
01 Dec 2020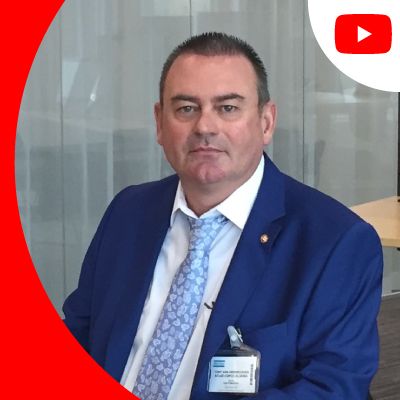 Tony Van Herbruggen, General Manager, Power Technique, Atlas Copco (India)
Atlas Copco is a global, industrial company based in Stockholm, Sweden, with approximately 39,000 employees and customers in more than 180 countries. It serves customers with compressors, vacuum solutions and air treatment systems, power tools and assembly systems, pumps and generators. The company divides its activities into four segments: Compressor Technique, Vacuum Technique, Industrial Technique, and Power Technique.  Tony Van Herbruggen, General Manager, Power Technique, Atlas Copco (India), shares with Editor-in-Chief Pratap Padode what the impact of Covid-19 means to business, and his outlook for the industry.
Business during the pandemic year
While 2019 was a really good year for the company, the pandemic severely affected the operations and business. Herbruggen says, "The world has changed with Covid, and since March, the pandemic has affected all industries and infrastructure. Of course, the economy in India has been affected too. Despite that, there are a lot of projects and opportunity. We see now the recovery is now starting I think the virus is more stable and recovery has started in the last two or three months. So we are very positive for the rest of the year. For 2021, we look forward to have continuous growth again in our business areas."
Mining in 2021
The government has started laying greater thrust on mining activities now, so, is there an expectation that the private sector participation, mining technologies, underground mining etc. taking place and giving a boost to the sector?
Herbruggen says, "We see a little bit of downtrend especially in the cement industry. But with the upcoming projects for road construction and so on, it should also be picking up soon. We have mixed feelings, but we believe in the support of the government and the changes that they have made and that they will keep on making. Mining will start to grow very much in 2021, I think they should continue with the projects that they have started before they look into new projects because this is good for the economy. We have a very good positive feeling about mining in India for 2021."
State-of-the-art manufacturing facility
A factory with all the new technologies has been built in Chakan, near Pune, to have the best environment link production where "the company not only produces but also designs portable compressors, lighting towers and also industrial compressors."
 In regards to the impact of the shutdown on the factory and maintaining social distance norms, Herbruggen says, "The factory was completely shut down in April, but now production is picking up again. For us the most important [priority] is the well-being of our employees. We have introduced a lot of rules due to Covid from social distancing and so on, but the factory is working very efficiently again."